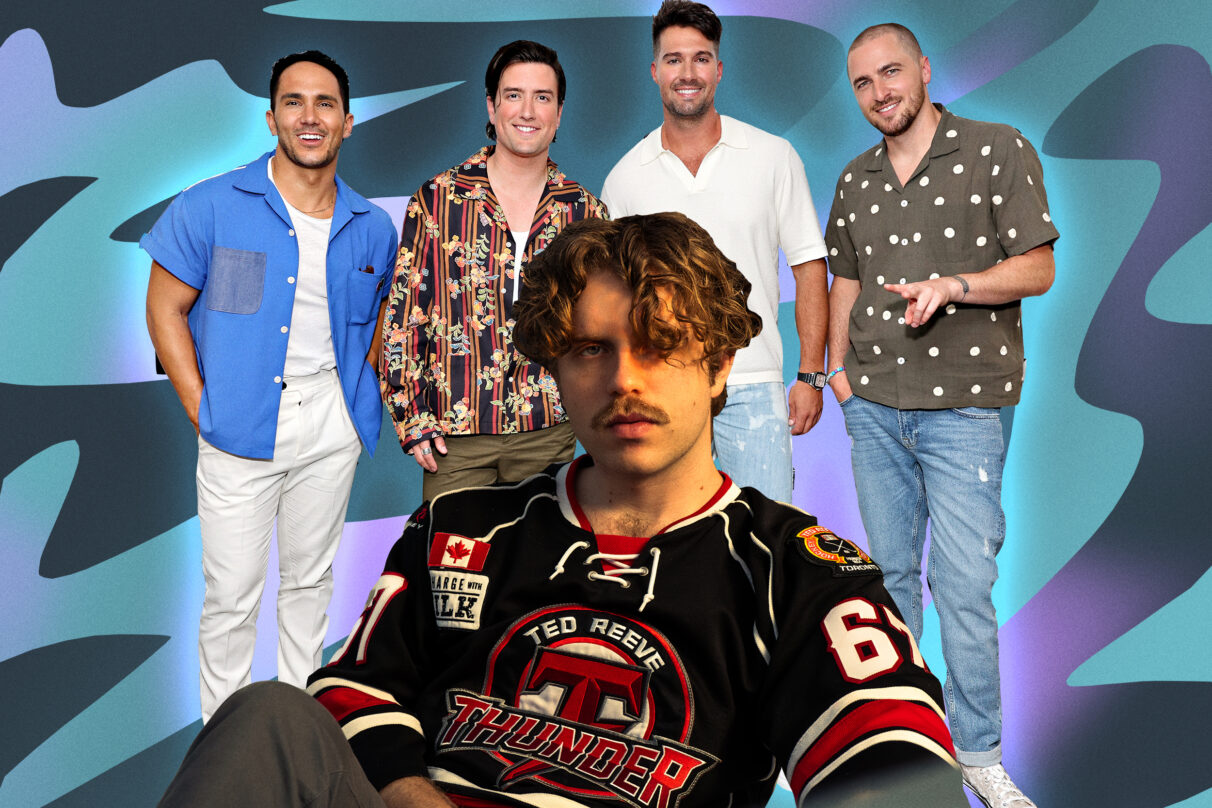 LISTEN: Big Time Rush Teams Up With These Dominican Artists on 'Suave'
Big Time Rush and Maffio are back at it! On Aug. 16, the American boy band teamed up with Dominican artist Calacote on "Suave," produced by the Dominican music producer Maffio.
"SUAVE is finally out!! Should we perform this live in Mexico City? 🤔 @Maffio @calacote," the popular group wrote on social media. Calacote replied by quoting the post: "Using my first and maybe only tweet to say I think we should." The band's set to perform in Mexico City this Friday (Aug. 18).
The new bilingual number—inspired by son Cubano and trap elements—features Big Time Rush's Kendall singing in both languages while Calacote complements the catchy track with his distinctive, hard-hitting Spanish rhymes. The two vocalists sing together in the second verse, going back and forth with their lyrics about a showstopping woman. Toward the end, the group concludes "Suave" with a bang by including the popular phrase: "No pare (sigue, sigue)," a wink to Proyecto Uno's "El Tiburón."
Fans are excited about the new earworm and are supporting it by using the hashtag #BTRSuave to amplify the song online. A social media user wrote: "Suave is one of those songs that the more you listen to it, the more you like it and the more you want to dance it 🔥 esta canción me tiene locaaaa @bigtimerush #BTRSuave." Another social media user commented: "SHE HAS A GREAT PERSONALITY AND A CRAZY MENTALITY I HAVE GREAT CURIOSITY BECAUSE SHE KILLS ME FATALLY @HeffronDrive's verse on SUAVE is so addictive, I can't get it out of my head #BTRSuave."
This isn't the first time Big Time Rush and Maffio have released music together. Last year, the two artists teamed up on "Dale Pa' Ya." On the other hand, Calacote recently partnered up with Letón Pé on their merengue hit "Tengo Miedo," which Remezlca exclusively premiered.
Listen to "Suave" below.