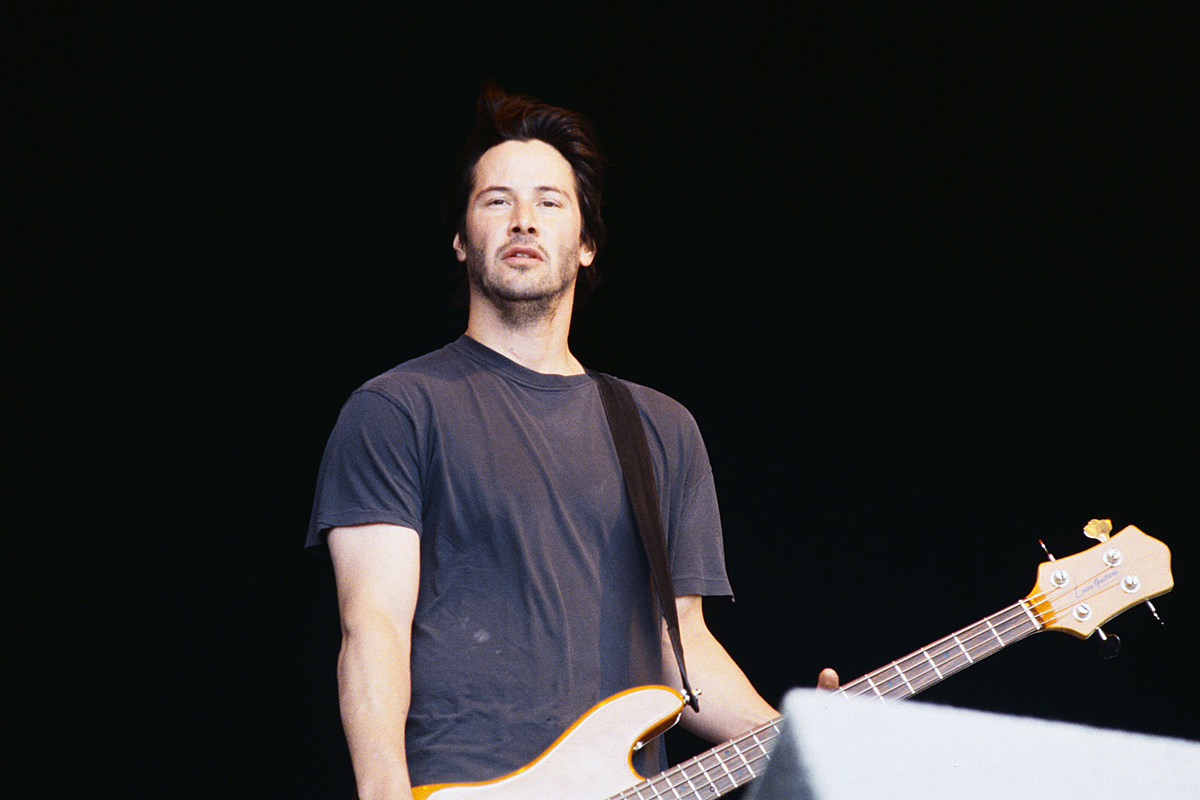 Keanu Reeves' Band Dogstar Working on First New Music in 20 Years
Dogstar, actor Keanu Reeves' '90s alt-rock band, is back together, writing new material and planning their first gigs in over two decades. The group announced their comeback last summer.
The last time Dogstar issued a song was in 2003 with their cover of Mr. Big's "Shine" for a tribute album. But they haven't released their own material since their 2000 album, Happy Ending. In July 2022, the band said they were getting back together, and they have now offered an update.
"Thank you everyone for the kind comments," Dogstar said in an April comment on their latest Instagram post regarding their current activities. "We are overjoyed to see such a response! Didn't expect this. It makes us want to play out even more."
As for new Dogstar material and upcoming concerts, the group said they will be "rolling out some new music this summer, followed by some gigs. As soon as it's all figured out we will let everyone know immediately."
READ MORE: Celebrity Appearances in Rock Music Videos
"So much to do, but rest assured, we are on it and have assembled a fantastic team," they continued.
Dogstar also said: "We are also going to make a music video to support our first tune. That's all I can say now. Can't wait to share our new music with everyone. It's the most satisfying and meaningful batch of songs we've ever done. Thanks again for being so patient with us. We truly have the best, most loyal fans!"
Dogstar's Music History
Dogstar, despite limited initial success, loom large in '90s rock lore. Fellow alternative rockers Weezer decided on their band name just before opening for Dogstar in 1992.
Dogstar formed in Los Angeles in 1991 and featured Keanu Reeves on bass guitar, Robert Mailhouse on drums and Gregg Miller on guitar. The band played alternative rock with influences from punk and grunge, becoming known for their energetic live performances.
Keanu Reeves Is in a Band?
Dogstar was a side project for Reeves while he worked as an actor. Still, they gained a following in the Los Angeles scene. Their first EP, Quattro Formaggi, came out in 1996 — it features appearances by the late actor River Phoenix and Red Hot Chili Peppers' John Frusciante.
Dogstar disbanded in 2002 before their reunion in 2022.
49 Actors You Might Not Remember Are Musicians