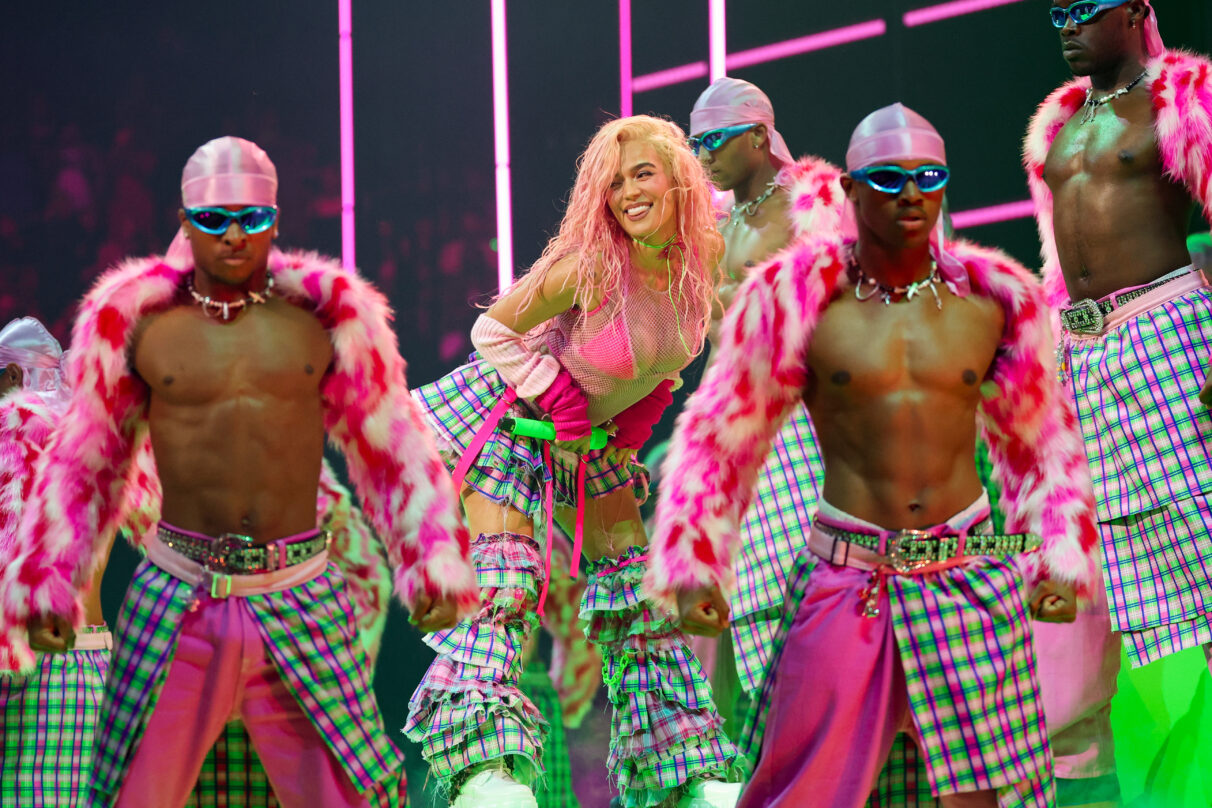 Karol G's Receiving a Special Award at the 2023 Billboard Latin Music Awards
Karol G will be honored in a special way at the 2023 Billboard Latin Music Awards. Today (Sept. 14), it was announced that the Colombian superstar will receive the Spirit of Hope Award.
For a second year in a row, Karol G is the most-nominated woman at the Billboard Latin Music Awards. She received 13 nominations, including Artist of the Year, Tour of the Year, and Album of the Year for Mañana Será Bonito. With that LP, Karol G made history as the first woman to hit No. 1 on the Billboard 200 chart with an all-Spanish release. Now, she will be honored for her philanthropy as well.
The Spirit of Hope Award was created in honor of Selena Quintanilla. According to Billboard, the honor is given to an artist who has "demonstrated exceptional commitment to civic, community, and humanitarian causes beyond their artistic success." Karol G will receive the award for her work through her Con Cora Foundation, which provides opportunities for underprivileged women in Colombia.
"I am grateful for this special recognition," Karol G shared in a statement. "My commitment with Con Cora Foundation is a fundamental part of my life and I am proud to be able to help the women who need it most."
Earlier this month, the Con Cora Foundation teamed up with the She Is Foundation to provide STEM training to a Colombian girl. Salomé Valencia Lopez was selected to train at the NASA Space Center in Houston, TX. Karol G's organization also joined forces with the Internal Action Foundation to offer scholarships to older women inmates in Bogotá. Women family members of these inmates were offered scholarships as well.
The 2023 Billboard Latin Music Awards will air live on Telemundo on Thursday, Oct. 5. The ceremony will also be streamed on Universo, Peacock, and Telemundo App. On Tuesday night, Karol G won her first MTV Video Music Award. She was victorious in the Best Collaboration category alongside Shakira for their "TQG" music video.