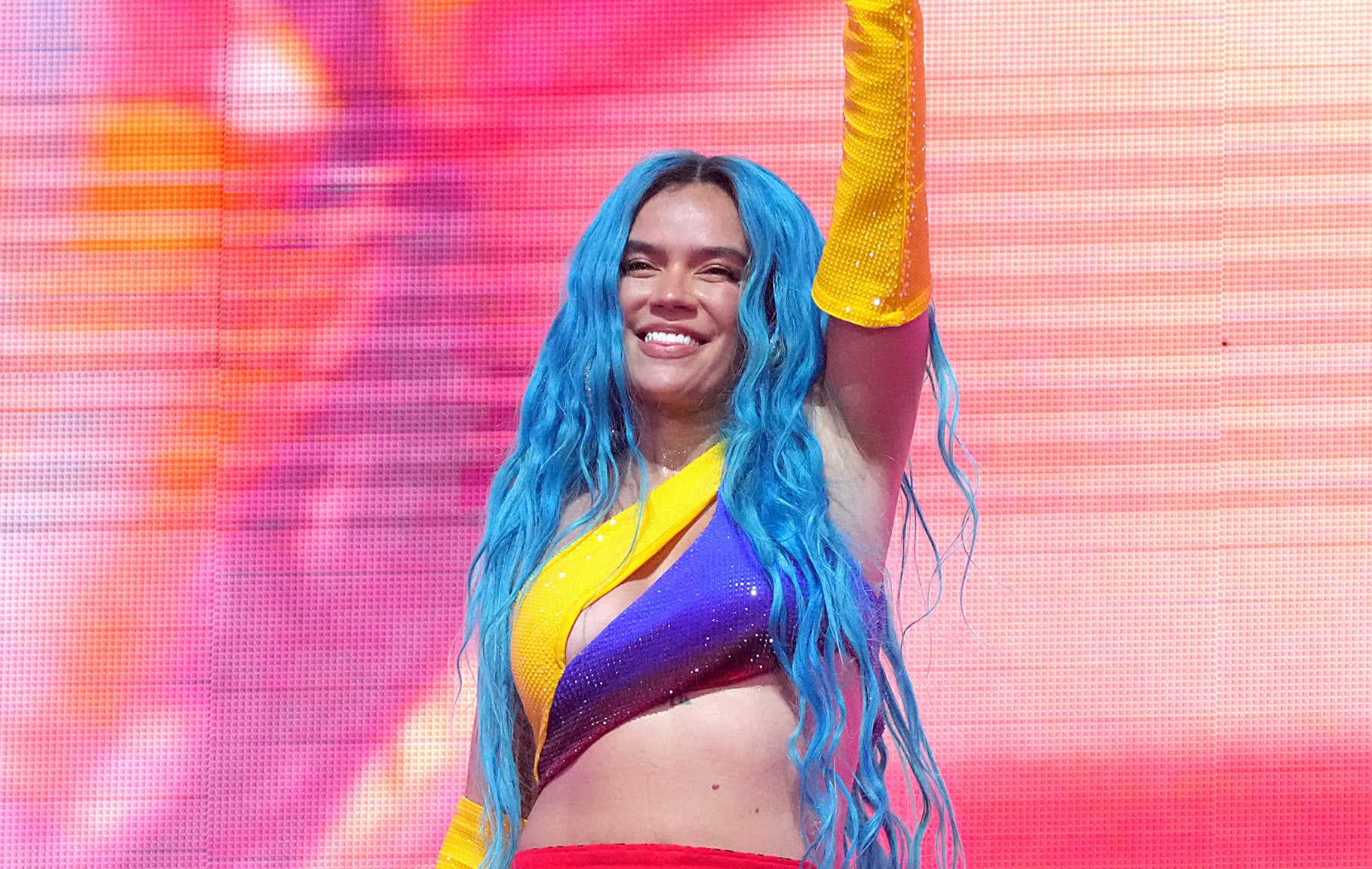 Karol G Stops Concert & Addresses Police After Security Releases Tear Gas
During her stop at Guayaquil, Ecuador, for her Bichota Reloaded tour, Karol G had to temporarily pause her concert on Friday (June 3) when fans in the audience started to experience a burning sensation in their throats and trouble breathing. Police officers had used sprayed tear gas outside of the venue, but it affected those inside enjoying the concert. 
Many fans reportedly rushed for the exits attempting to shield their faces with their shirts and coughing desperately. Several others put on their face masks and remained in their places, hoping that the show would go on.
One fan caught the incident on a video posted to Twitter and said they wanted to have fun at the concert until tear gas was thrown at the audience. At the time, there was no telling where it came from, and the "police didn't know anything." 
In the middle of a performance, Karol G figured out what was causing the chaos and panic in the crowd and said: "If we're having a good time and the people are fine, why are they throwing gas and things." "Hey, we are in a closed space and it's dangerous to be throwing those gases here," she added. 
She then walked off the stage without finishing the song, and the lights shut off. About 20 minutes later, the "MAMIII" singer returned to the stage, and fans who stayed got to watch her perform the rest of her set. 
The Ecuadorian police later confirmed on social media that the tear gas came from security personnel outside the stadium. They said the gas that contaminated the inside of the stadium was from officers outside the stadium who were trying to stop a group of people trying to get into the concert with fake tickets and tried to push through the police fence.