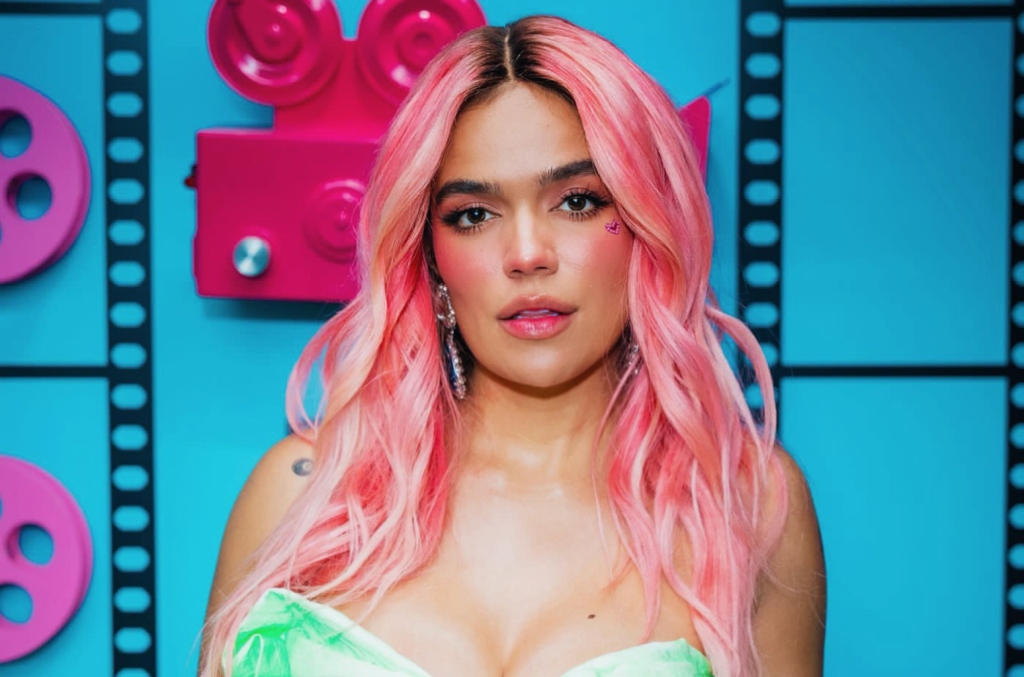 Karol G, Shakira & More: Which Latin Artist Should Portray The Next Barbie? Vote!
People of all ages, from all parts of the world, hit movie theaters wearing pink to watch the highly anticipated Barbie movie during its opening weekend.
The social media buzz was so strong that the Warner Bros. film starring Margot Robbie (Barbie) and Ryan Gosling (Ken) claimed the top spot with a massive $155 million in ticket sales from North American theaters from 4,243 locations, surpassing The Super Mario Bros. Movie (as well as every Marvel movie this year) as the biggest opening of the year and breaking the first-weekend record for a film directed by a woman, Billboard previously reported. 
With the Barbie phenomenon in full swing, Billboard put together a fan poll to ask readers which Latin artist should portray Barbie next — if, in a dream world, there's a sequel to the movie. 
The list includes 25 artists such as Karol G, whose "WATATI" in collaboration with Aldo Ranks is on the movie's original soundtrack and includes a totally plastic and pink-tastic music video featuring scenes from the film. 
Mexican pop star Kenia Os, who's a big Barbie fan, is also on the list. "What I most remember about my Barbie era is that I was a little girl that really took care of every little thing," she previously told Billboard. "I remember I had the pans, forks, all the little utensils that came with the Barbies, and I would really take care of them. My mom would let me play with my Barbies after doing my homework and I would always get home late from school because I went to school in the afternoon so I'd have little time with my Barbies. But when I was officially on vacation from school, I would play with my Barbies all day long." 
The poll also includes singers who are actresses too, such as Thalia, Greeicy, Danna Paola, TINI and RBD's Anahí, to name a few.  Who should portray the next Barbie? Vote below