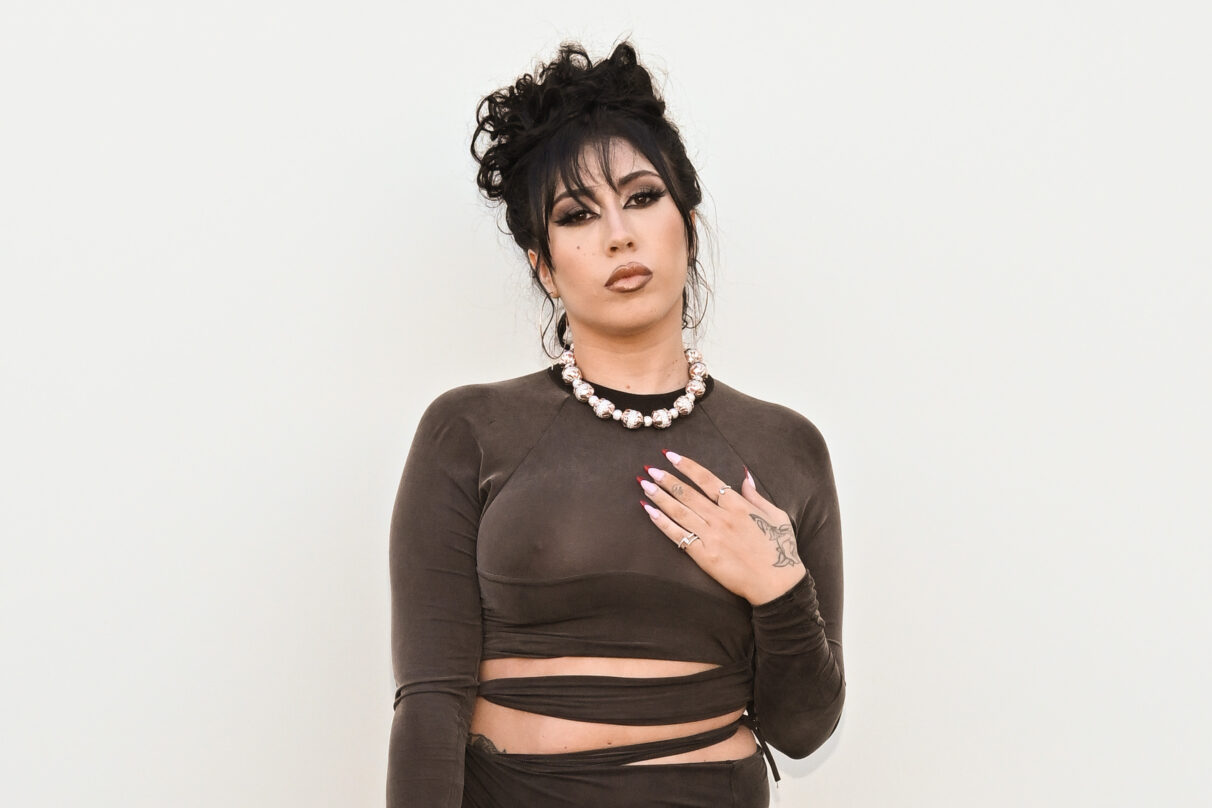 Kali Uchis Enlists El Alfa & City Girls' JT for Upcoming New Song
There's new Kali Uchis music on the way! Today (July 31), the Colombian-American superstar announced her upcoming collaboration with Dominican artist El Alfa and JT from the City Girls.
Last week, Kali Uchis teased the dembow-infused song "Muñekita" on TikTok, singing in English and Spanish. She had kept the featured artists under wraps until today when Kali made the announcement in a post on Instagram that El Alfa and JT will be joining her on the track. In the photo, Kali and JT look like Barbies sitting on top of a pink car. 
"With great pride I am starting this new era with you and two artists I admire a lot," she wrote in Spanish. "Thank u both for being a part of this. I love bringing artists together that no one would expect. TO A NEW ERA, CHEERS!"
Kali Uchis' fan base is excited about her upcoming collaboration with El Alfa and JT. "Kali Uchis, El Alfa, & JT ??? Oh I NEVER saw this collab coming but I'm SAT," wrote one fan on Twitter. "Kali Uchis dropping a song with el Alfa and JT!!! Whew. Loveeee el Alfa badddd," wrote another person. "kali uchis making a song with el alfa and jt?!? this is my dream," added another fan. 
Kali Uchis' new single "Muñekita" with El Alfa and JT will be released on Aug. 4. Back in March, Kali dropped her third album Red Moon in Venus, which featured her recent hits like "I Wish You Roses" and "Moonlight." Her best friend Omar Apollo also appeared on the LP with the song "Worth the Wait."
In September, Kali will kick off the second leg of her Red Moon in Venus Tour. She will perform in arenas for the first time across the west coast, including the Hollywood Bowl. Dominican star Tokischa will serve as the opening act for the tour.