John Beat Explores New Horizons With Latest Spanish Track "Dime Que"
Swiss-based music producer, John Beat, unveils his first-ever venture into Latin rhythms with "Dime Que," a collaboration featuring the enchanting vocals of Camila. Merging an array of musical elements in perfect symphony, he meticulously curates an exceptional composition. This artistic process entailed the discovery of the most resonant tones, the creation of captivating basslines, and the engineering of grooves that effortlessly entice the audience to sway along.
"Dime Que" enthralls listeners with its heartfelt lyrics and irresistible melody. The song revolves around the theme of longing and desire, as evident in lines like "Hey que te pasa? No te das cuenta que te necesito," which roughly translates to: "Hey, what's going on with you? Can't you see I need you." The lyrics paint a picture of intense yearning, where the scent of a loved one lingers in the air. The verses lay bare Beat's vulnerability and hope for a genuine and lasting connection.
The chorus, "Te va a gustar/ Te voy a entratrar/ En tu pensamiento y es que como yo nadie vas a encontrar/ Dime que yo te enloquezco/ Dime que todo esto es real/ Dime que tu estás dispuesto/ Dime que esto va a durar," conveys a sense of confidence and determination in winning over the person's affection. John Beat adeptly combines relatable emotions with a contemporary sound, adding to the potential of this fresh single becoming an instant hit.
The song's upbeat tempo and infectious rhythms align perfectly with the intensity and passion conveyed in the lyrics, which reflect a desire for reciprocated feelings and affirmation that love is real. The bridge, "Dime que lo puedes ver, Mira bien," introduces an introspective moment, inviting the listener to recognize Beat's true intentions. Throughout the track, John skillfully showcases his prowess in blending romantic themes with contemporary musical elements, resulting in a sound that deeply resonates with people on both an emotional and melodic level.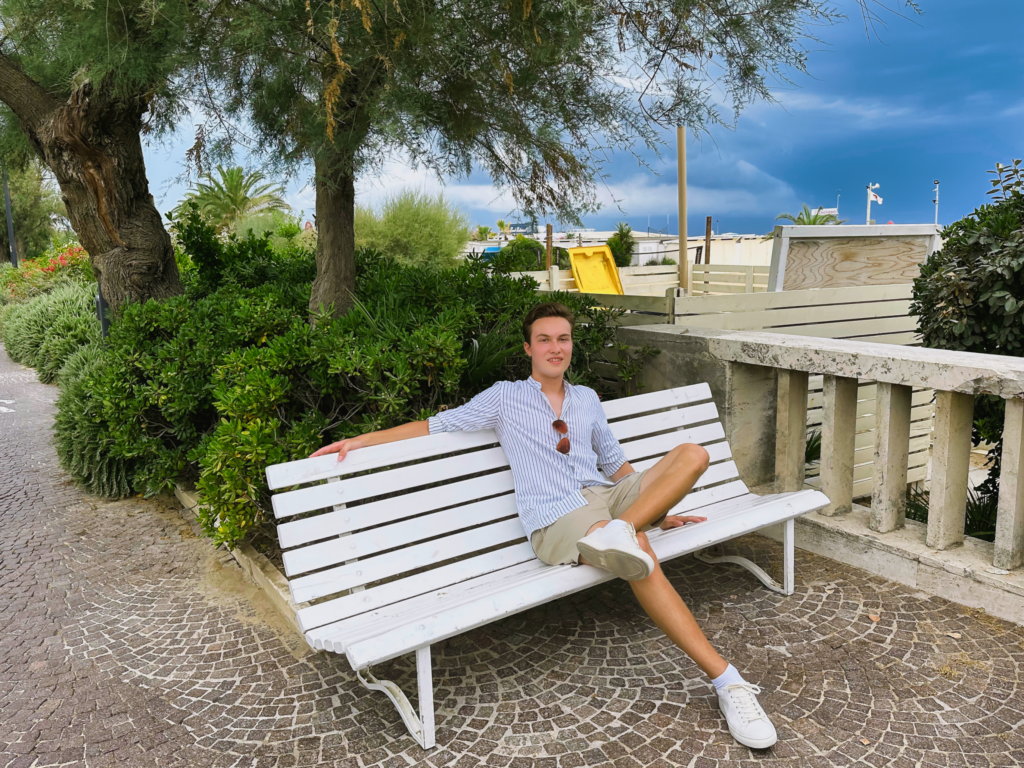 The promising musician, once set on the path of hip-hop production, embarked on a thrilling detour upon stumbling into the electrifying universe of EDM. Here, he dived headlong into crafting melodies and harmonies, boldly experimenting with various genres and styles. Having already shared tracks like "Cycle" and "Northern Star," John Beat's talent is already gleaming brilliantly.
His songs possess a unique ability to evoke introspection, determination, and optimism. They promote self-contemplation and a readiness to embrace uncertainty, all aimed at escaping detrimental cycles and constructing a more resilient groundwork for the times ahead. In doing so, his music imparts a profound sense of direction, guiding listeners through life's obstacles.
Constantly seeking out new sonic horizons, challenging his creative boundaries, and pursuing excellence, John Beat has multiple songs in the pipeline, ready for release. A captivating new video is also on the way, poised to enamor music enthusiasts and show off the young producer's exceptional talent. With this latest single, "Dime Que," the artist ushers in an irresistible vibe, giving his fans a glimpse of the bright future that lies ahead.
Check out the lyric video below:
Listen to the song on Spotify: