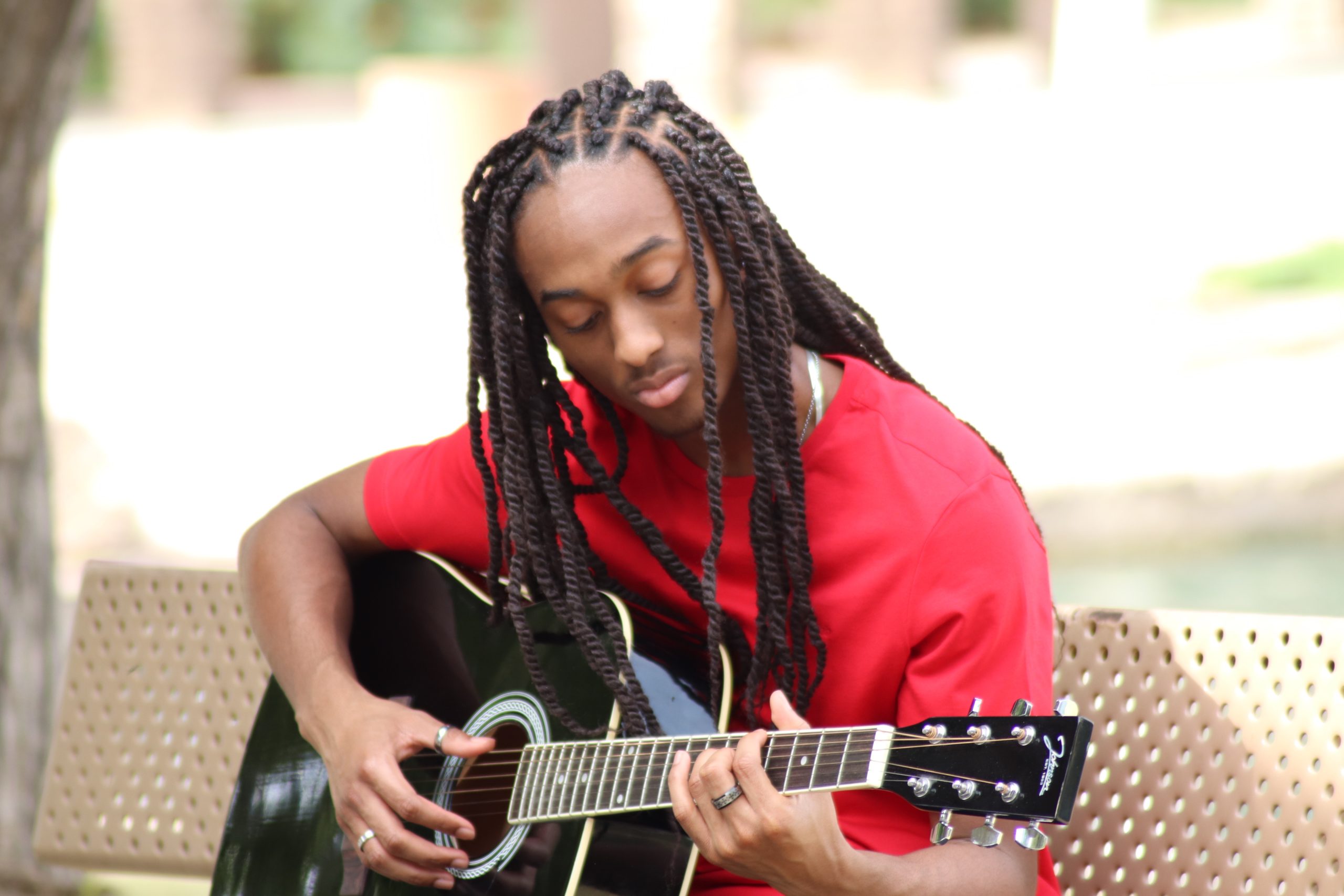 Interview: JaMicheal Talks To Nuevo Culture About His New Single "Beautiful Day"
Young artist JaMicheal recently released his new single "Beautiful Day", a song off his upcoming album that has a profound yet simple message. He sings and raps beautifully, saying that "it's a beautiful day to get off my phone" — something everyone should hear occasionally. Scroll down for the full interview.
Hi there! We loved your music and we'd like to ask you some questions about it.
Your latest single "Beautiful Day" is already out! Tell us a little bit about the inspiration for this song.
It was inspired by my desire to put my phone down and just live life in the moment without any distractions. We rarely get to do that with social media and all of the happenings of this crazy yet beautiful world we live in.
When did you realize you had a talent for songwriting and music in general?
When I was 13. At first it was just a fun thought. I was into acting at the time, but decided to give singing a try and didn't think it was a good idea because I'd get laughed at. Anyway I kept at it. Then I started writing songs and practicing those and fell in love with the craft. I realized the more I wrote that I really had something to say and share with the world.
Who supports you most in your journey so far?
My parents. They're my biggest fans. I'm also fortunate enough to be blessed with the support from members of the music dynasty's royal family; The Jacksons.
What is the most exciting aspect of being a professional musician?
Reaching out to the people especially my peers and giving them something different to listen to.
Describe the creative process through which you come up with lyrics or melody.
I don't know. Honestly. It's hard to explain. I come up with a melody or hear a track that feels good to my soul and just start freestyling about whatever life experiences myself or people I know have gone through or I write about a message I am inspired to send to the world.
How does it feel to be able to do something you love every day?
Great, I feel blessed.
What's next for JaMicheal in 2022?
I have my upcoming music video for "Beautiful Day" coming out the day before my single album " Sincerely, JaMicheal" is released which will be available March 14 of this year. Things are not set in stone but the complete album is set to release on my 18th birthday In August. Oh yeah, and I have my clothing line set to launch sometime this fall.
JaMicheal: Spotify – TikTok – Website –