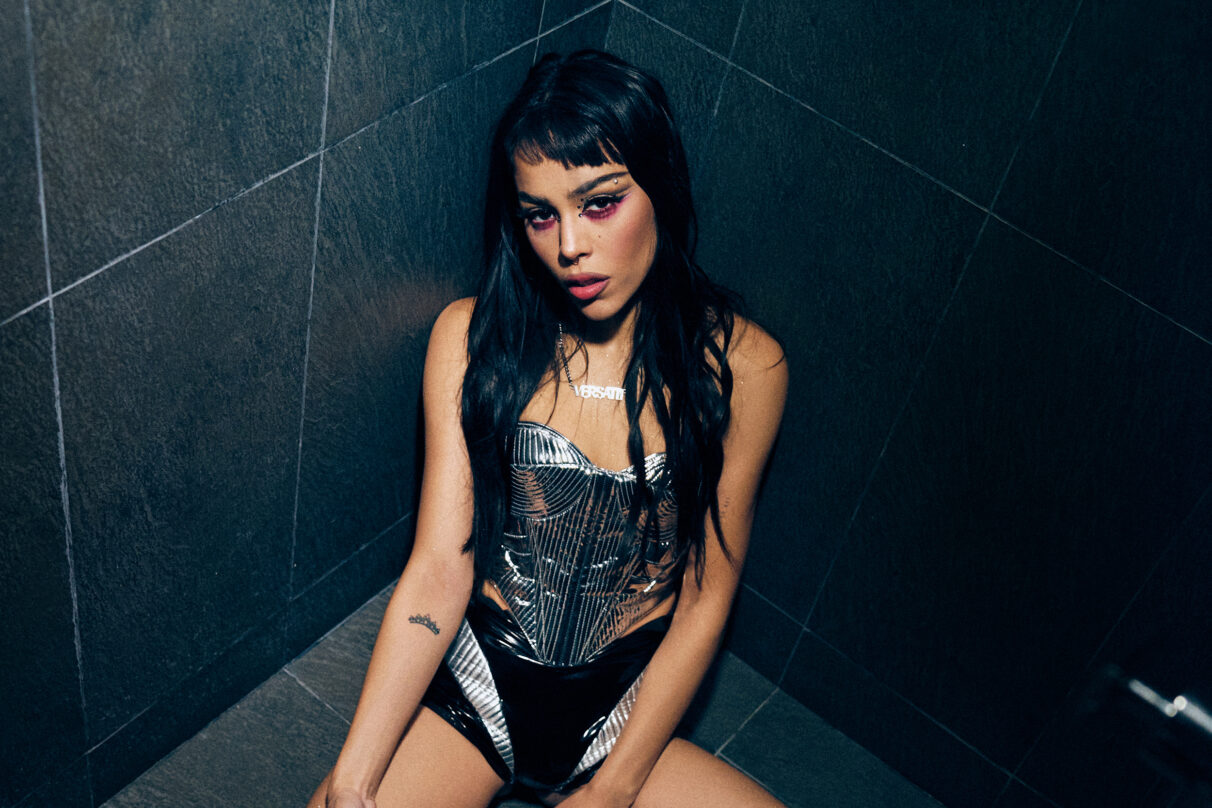 WATCH: Danna Paola Drinks the Heartbreak Away in "1Trago" Music Video
Danna Paola is back with her first taste of new music this year. Last night (Apr. 13), the Mexican pop star released the music video for her party anthem "1Trago."
Danna Paola returned last Aug. with her comeback single "XT4S1S." Off the success of that song, she launched a massive tour in Mexico. In Feb., she sold out four dates at the emblematic Auditorio Nacional in Mexico City. To toast to this new era in her music career, Danna released her new single, "1Trago."
The "Sodio" singer co-wrote "1Trago" with Elena Rose, Ben Aler, and the Neon16 duo Manuel Lara and Albert Hype. Lara and Hype have worked on Selena Gomez and Kali Uchis' Spanish-language hits. While Danna is in a happy relationship with Alex Hoyer, she has a song for anyone feeling heartbroken. In the electro-pop banger, she sings about drinking away the memories of an ex on the dancefloor. "1Trago" is a kiss-off anthem for the clubs.
In a statement, Danna Paola called the song a "satire toast to heartbreak" and added, "It's the stage where you are on an empowered high at the party dedicating every phrase at the top of your lungs to your ex. A very direct hint while you drink too much trying to heal."
Danna Paola directed and produced the music video for "1Trago." The feel-good video includes footage from two of her sold-out concerts at the Auditorio Nacional where she performed the song. On Apr. 20, she will release a live performance version of the video. 
Danna Paola will hit the stage at the Latin American Music Awards on Apr. 20. She will perform "XT4S1S" during the event. The Latin AMAs will air live from Las Vegas on Univision, UniMás, and Galavisión. Danna will announce the U.S. dates for her XT4S1S Tour in the coming weeks. 
Check out the music video for "1Trago" below.