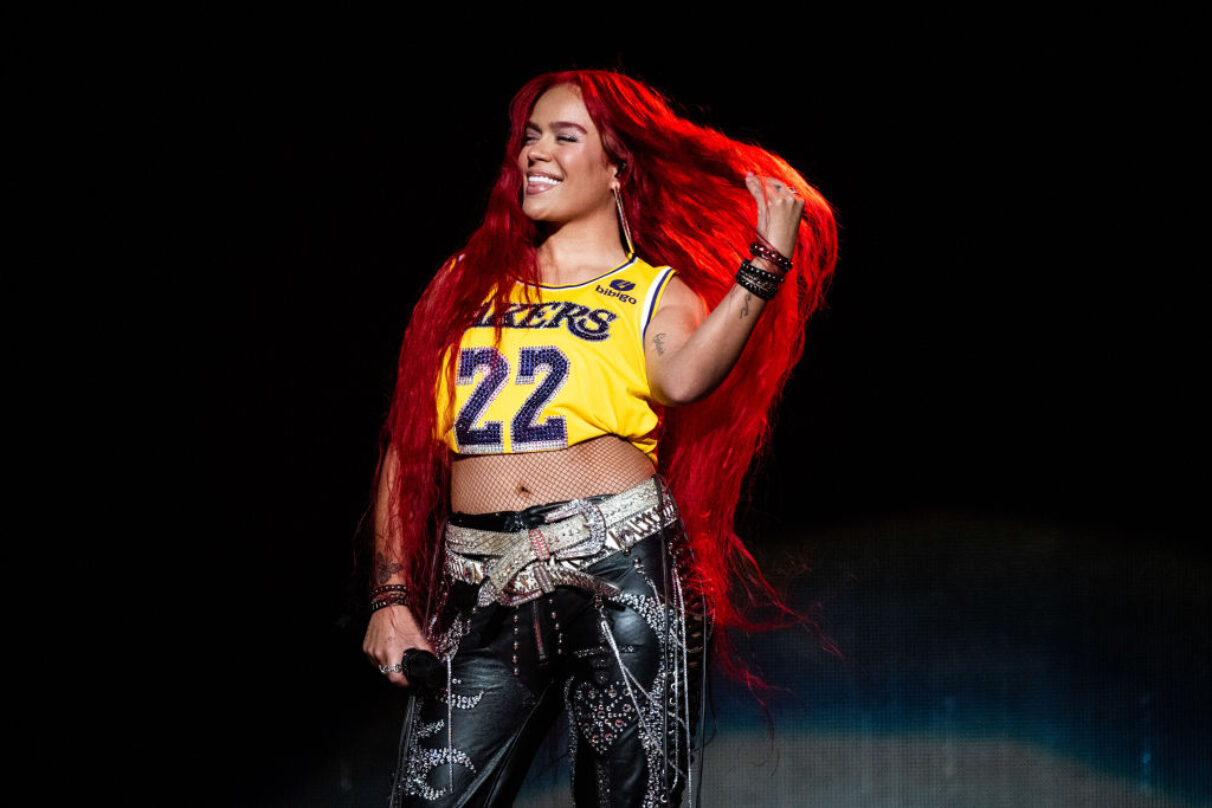 Here's Why Karol G & Young Miko Fans Are Now Hopeful for a Collaboration
On Jan. 22, Karol G headlined Calibash 2023 in front of over 20,000 fans at the Crypto Arena in Los Angeles, CA. Who else was in attendance? The Puerto Rican emerging rapper Young Miko shared an unforgettable moment with the Colombian superstar while she was on stage. 
In the captured footage, Karol talks about how there are constantly new emerging stars that it's hard to keep up with. She then says there's one named Young Miko from her second home Puerto Rico – who is in the festival's attendance. She sings a snippet of Miko's popular trap jam, "Putero," then invites her to collaborate with her on a track. At the end of their very public interaction, Karol asks the TRAP KITTY artist to the front of the stage and takes a shot with her to ring in 2023 on a high note.
In another video, Karol is seen greeting the young artist backstage. Will the two Latina artists soon collaborate? Fans are excited about the possibility. A Twitter user said: "KAROL G X YOUNG MIKO???? 😭😭😭yes pls." Another Twitter user wrote: "A Young Miko and Karol G track? Re siiii, it would be very interesting."
Though we don't know if there will be a collaboration soon, we know that the Latina pop star is currently working on her upcoming and highly-anticipated album. Following her latest single release, "CAIRO," in late Dec., she teased: "I asked el niño Dios for Karol G's new album."
On the other hand, Young Miko is known to collaborate with many versatile artists. She recently released "Déjanos Pasar" with PJ Sin Suela and "Cuando Te Toca" with Yandel. She's also nominated for this year's Premios Lo Nuestro in the category of New Artist: Female, alongside other emerging artists like Bad Gyal, Tokischa, Villano Antillano, and Elsa y Elmar.