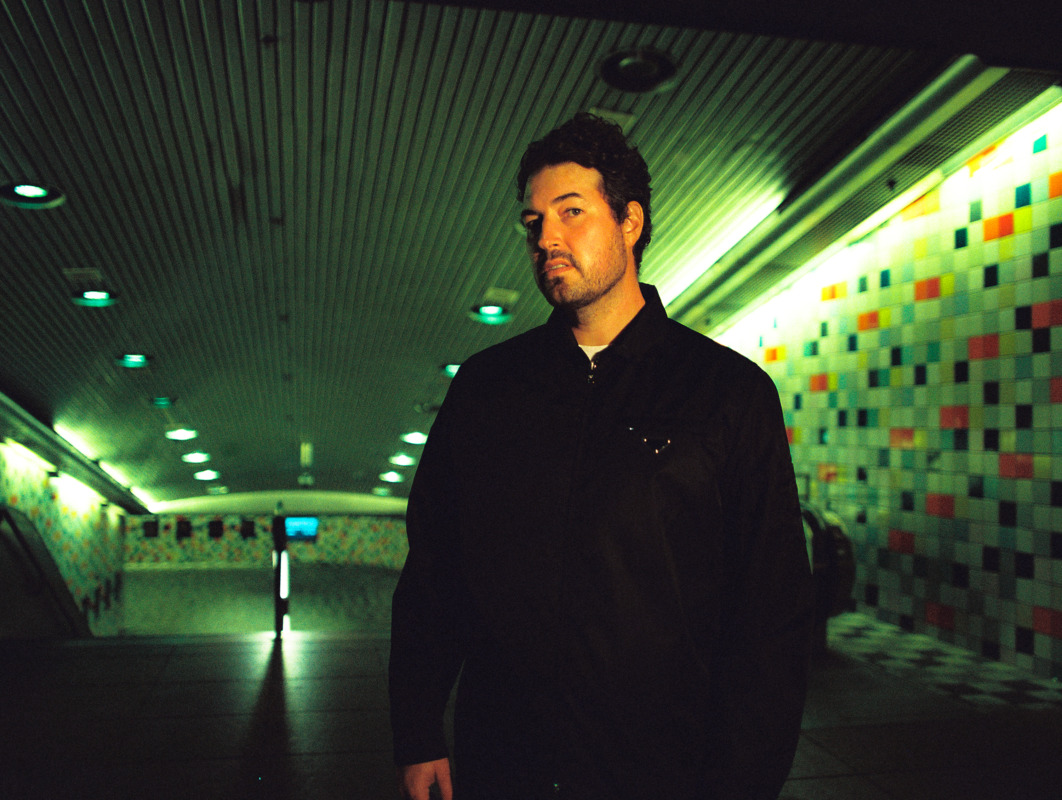 Hayden James offers melodic twofer, 'Beggin' You' and 'Never Mind' [Q&A]
One of dance music's most soulful and organic contributors, Hayden James returns to the playing field via Future Classic with "Beggin' You," featuring SAYGRACE, and "Never Mind," co-starring Jillian Loux. Until now, James' 2023 music catalog has consisted of only three releases, a warmly received ODESZA remix, a Bob Moses-assisted "Do You Want Me," and "We Could Be Love," featuring AR/CO. Mind you, the Australian DJ dispatched his nine-track sophomore album, LIFTED, in 2022. While James' release schedule has been somewhat light this year, his music quality remains glued to an upward trajectory. This holds true with the producer's latest melodic twofer, now streaming everywhere.
Read Hayden James' exclusive Q&A with Dancing Astronaut and stream his brand new collaborative pairing, "Beggin' You" and "Never Mind," below.
---
How would you describe Hayden James' sound today compared to 2015?
Hayden: "It's pretty similar in terms of how I produce. Everything stems from simplicity, for me. I try not to throw in heaps of different sounds, whereas I'm like… What is the actual element? What is the thing that is cool here, that people will enjoy? Something that they'll click to. The differences [between now and then] would be that I've gotten better at producing music; I've been using some new synths and stuff, but I think the core of it stays the same."
Earlier this year, you followed up your ODESZA remix with two collaborative singles.. How did the "Do You Want Me" and "We Could Be Love" sessions compare?
Hayden: "Oh, good question. They were actually both quite similar, both in the same place. Me and Tom, the singer from Bob Moses, were in the Future Classic studio in LA, and we basically just had one session together. Then, we kicked it over to Jimmy, the other half of Bob Moses who lives in New York. He had a go on it and ['Do You Want Me'] was wrapped up in a couple of weeks. And it was the same kind of thing for 'We Could Be Love' with AR/CO. I had the guys in the same [LA] studio. And, again, we wrote that in the day that we were there together. It did take me a while to figure out the structure and production of the song. But yeah, they were both really quick, great sessions."
Can you touch on the sonic and/or emotional inspiration behind the new single, "Beggin' You"?
Hayden: "Yeah, my manager sent me this a cappella of SAYGRACE and I thought it was like an old house record, like a sample. I fell in love with it straightaway. I thought, 'this vocal is so great. I don't want to add too much to it.' So that's what you hear in the record, it's just piano, bass, a couple little production techniques I'm using, but it's all pretty simple.
What elements came first when producing "Never Mind," featuring Jillian Loux?
Hayden: "I had been trying to figure out a drop for that one. 'Cause I had thought, again, how this vocal was so smooth, sexy, and like very intimate. So how can I actually build it into something else? And I do this a lot… You can actually use your laptop keyboard as a piano. So I messed around with that, and that's how the elastic, bouncy soundscapes emerged. And I had just been on my laptop in the kitchen. So it was quite a different process, not being in the studio and just mucking around in a different space."
Is it safe to say you're plotting the release of your third studio album in 2024?
Hayden: "Very safe."
Where are you most looking forward to touring next year?
Hayden: "You know, I love playing at home. I love playing in Australia. But I've been spending a lot of time in the states. I've got some of my biggest shows already locked in next year for this album tour. So I'm also pumped to play in the states!"
Who's an underground electronic act you've been into lately?
Hayden: "I love Sammy Virji! He's not that underground, actually. I [also] love salute. It's great to see UK talent on the rise."
---
Featured image: Grant Spanier
Categories: Music