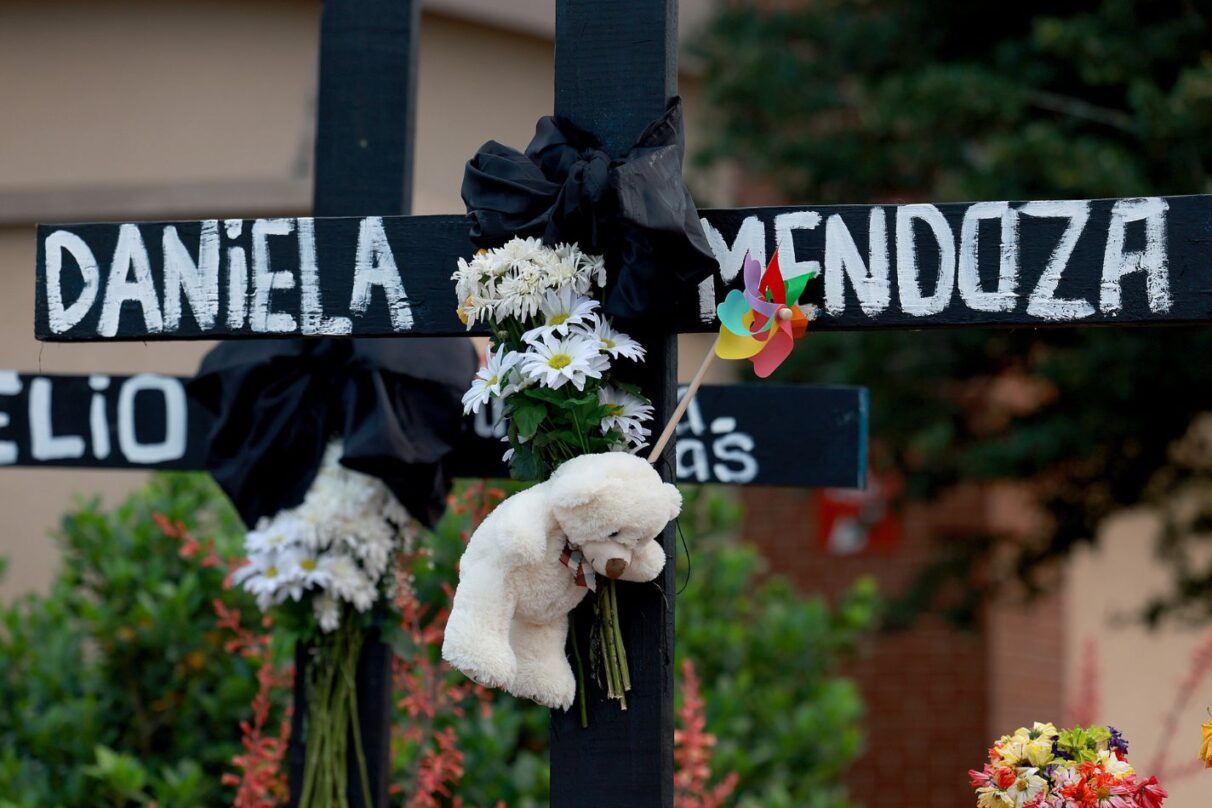 GoFundMe Set Up to Help Family of Allen Mall Shooting Victims Daniela & Sofia Mendoza
Fundraisers have been set up for the families of victims of the mass shooting at a shopping center in Allen, Texas. Eight people, including children, were killed when a gunman opened fire with an AR-15-style rifle at the Allen Premium Outlets north of Dallas.
Two of the children whose lives were taken were 11-year-old, Daniela Mendoza, and her little sister, 8-year-old Sofia Mendoza. Both were students at Cheri Cox Elementary School. Their Principal Krista Wilson described them as "the kindest, most thoughtful students" and "rays of sunshine" in a letter to parents. Daniela and Sofia's mother, Ilda, was also shot and is currently in critical condition.
"The girls have left a void that nothing in the world could ever fill," their aunt, Anabel De Angel, wrote on a GoFundMe page set up for Daniela and Sofia. "Please pray for their mom, my sister, and her broken heart." As of Friday morning (May 12), donations have risen to more than $262,000.
Both Daniela and Sofia took cheerleading classes at Wylie Elite. The gym posted about the tragedy on social media and asked their families to wear yellow, the girls' favorite color, this week in honor of them. "Our hearts are broken for these families," a gym representative wrote.
Faculty, staff, and students also wore yellow at the girls' elementary school. According to the NBC affiliate in Dallas-Ft. Worth, people are laying flowers and toys at a memorial site on campus.
"It hit way too hard. It just made me sick to my stomach," said Naomi Delgado, who live near the elementary school and brought toys for the memorial. "I have an 8-year-old sister in a 10-year-old sister and I couldn't imagine if I got that call. I really couldn't. I wanted to put my own stuffed animals out there, it meant a little bit more to me that I gave a little piece of myself to them."
Daniela and Sofia Mendoza weren't the only victims of this shooting in Allen, Texas. The other six victims were Cindy Cho, 35, Kyu Cho, 37, and their 3-year-old son, James Cho; Aishwarya Thatikonda, 26; Christian LaCour, 20; and Elio Cumana-Rivas, 32.