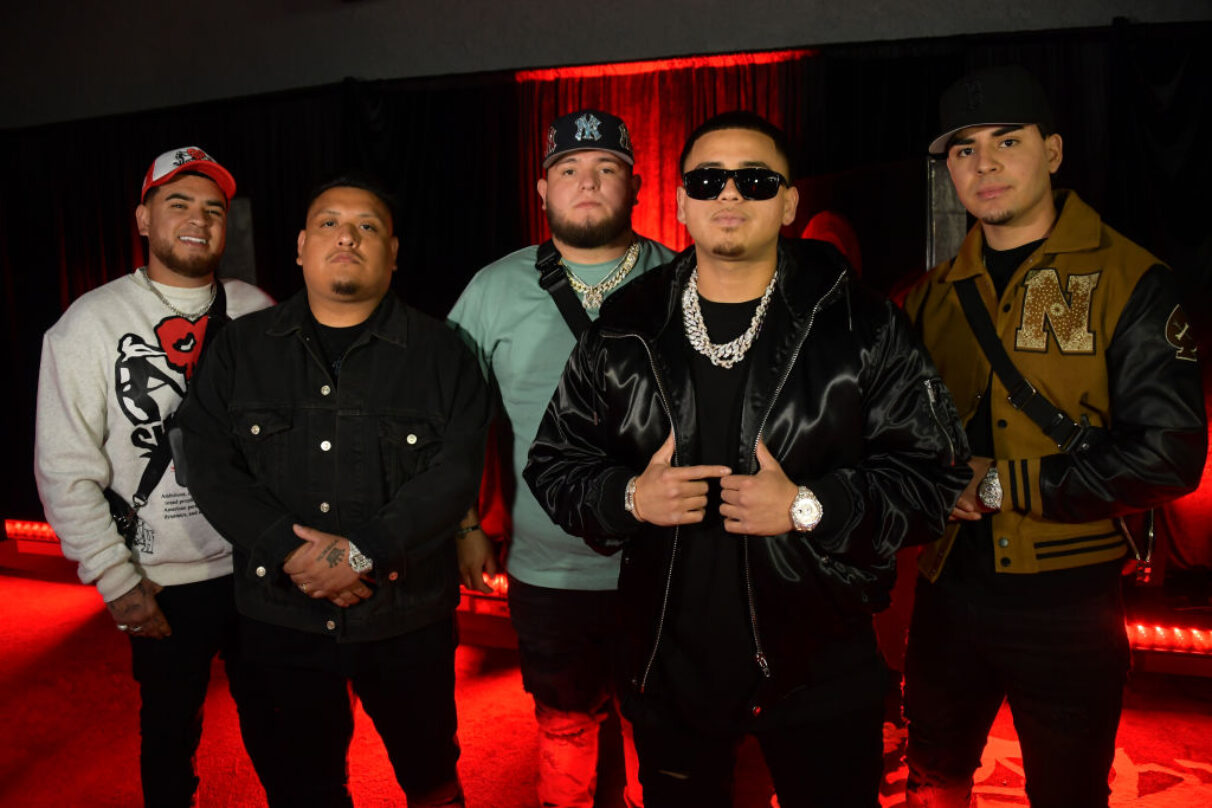 Fuerza Regida Detained After Sold-Out Los Angeles Stadium Show
On July 15, Fuerza Regida celebrated the fruits of their labor but may have taken it too far. The five-piece Regional Mexican group performed a sold-out concert at the BMO Stadium in Los Angeles, CA. However, after performing their hits and covering música mexicana classics, the band was detained by authorities on their way to an after-party.
Remezcla reached out to Fuerza Regida's team about the incident, who confirmed the band's detainment. "After finishing their successful and historic performance at BMO Stadium in Los Angeles, in front of more than 23,000 people, and as they were heading to a party to celebrate with their fans, Fuerza Regida, along with Chino Pacas and Calle 24, were detained last night around 12:45 a.m. by the Hollywood police of Los Angeles, for approximately two hours," Rancho Humilde, StreetMob Records, and Fuerza Regida's lawyer, Walter Mosley, stated via written statement. 
According to the same email statement, none of the artists were charged. "Around 2:15 a.m. all of them were released and no charges were presented." 
However, an arrest was made that night. KTLA reported that the band members were "detained at gunpoint" at a traffic stop in Hollywood. During the traffic stop, they discovered that one of the men in the entourage was in possession of a gun and had an outstanding warrant. The man arrested was one of the artist's managers and is not a member of Fuerza Regida. His identity remains unclear, and Fuerza Regida's team wouldn't clarify when asked.
Though no charges were given, social media videos of Fuerza Regida's lead singer Jesús "JOP" Ortiz and Chino Pacas in handcuffs emerged on social media. Self-proclaimed gossip influencer Jacqueline Martinez posted videos of JOP's arrest and what appears to be Chino Pacas and Calle 24 members.
"Que noche tan mas perra, and [there is] people that want to make the news bad instead of good. Why don't they talk about the sold-out instead of the incident (which, luckily, nothing happened at all)?" Jimmy Humilde, the CEO of Rancho Humilde, wrote on social media. "Also the competition are cowards for sending us the police. Even if it irritates them, we continue to be the leaders of [the regional Mexican movement]."
Before the incident, Fuerza Regida performed in front of over 23,000 people, marking their first sold-out stadium to date. The band brought out Chino Pacas for their collaboration "Dijeron Que No La Ibe Lograr" and Calle 24 for "Que Esta Pasando." Besides performing their hits like "TQM," "Sabor Fresa," and "Bebe Dame," the band from San Bernardino also performed covers like "Mi Gusto Es" (made popular by Antonio Aguilar), "El Muchacho Alegre," (El As de la Sierra), and "Desvelado" (made popular by Bobby Pulido).