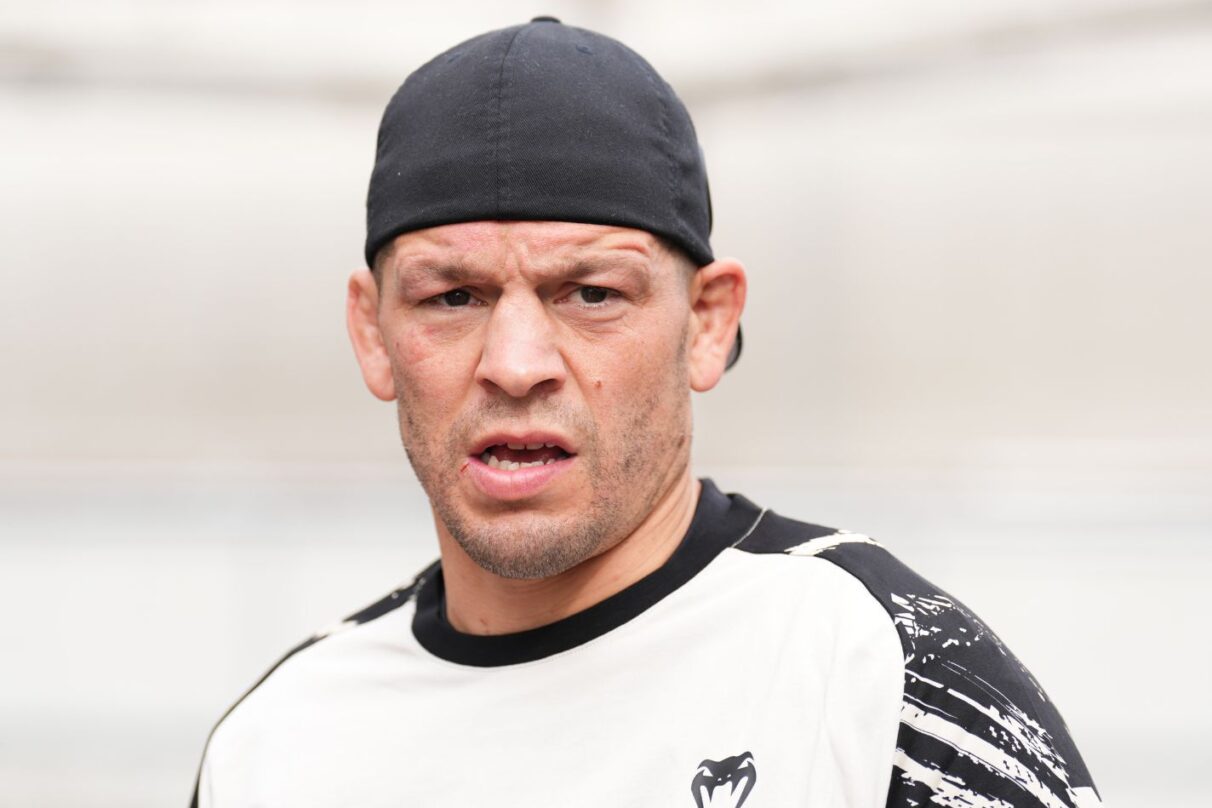 Former UFC Star Nate Diaz Issued Arrest Warrant — Here's What Happened
An arrest warrant for second-degree battery has been issued for UFC star Nate Diaz for an incident that occurred Saturday night (April 22) in New Orleans that left one man unconscious.
During the altercation, Diaz, who was in town for a boxing event, held a man in a headlock until he passed out on Bourbon Street. The dispute between the men was captured in a graphic video. Viewer discretion is advised.
Apparently, the incident stemmed from earlier that same evening when Diaz was involved in another confrontation, this time with reality TV star Chase deMoor, who was sitting behind Diaz during the match. It's unclear what deMoor did to provoke Diaz, but the MMA fighter stood up from his seat, grabbed a water bottle, and hurled it at deMoor.
Later, deMoor posted a video on Twitter calling Diaz and his crew "the softest boys" and comparing their hands to "pillows" and "soft toilet paper."
"All those kids on your team, I don't know how they're in the UFC or how they have any sort of winning record," deMoor said.
DeMoor went on to tell Diaz that he would be in attendance at his fight this summer when Diaz makes his boxing debut against Jake Paul. He also challenged Diaz to a cage match. "Nate, if you're watching this, get yourself locked in a cage with me for five minutes," he said. "I promise you, I'm going to show you what that 40-pound difference feels like. You're soft. Jake, handle my light work."
The boxing match between Nate Diaz and Paul is set for August 5, 2023, at the American Airlines Center in Dallas, Texas.