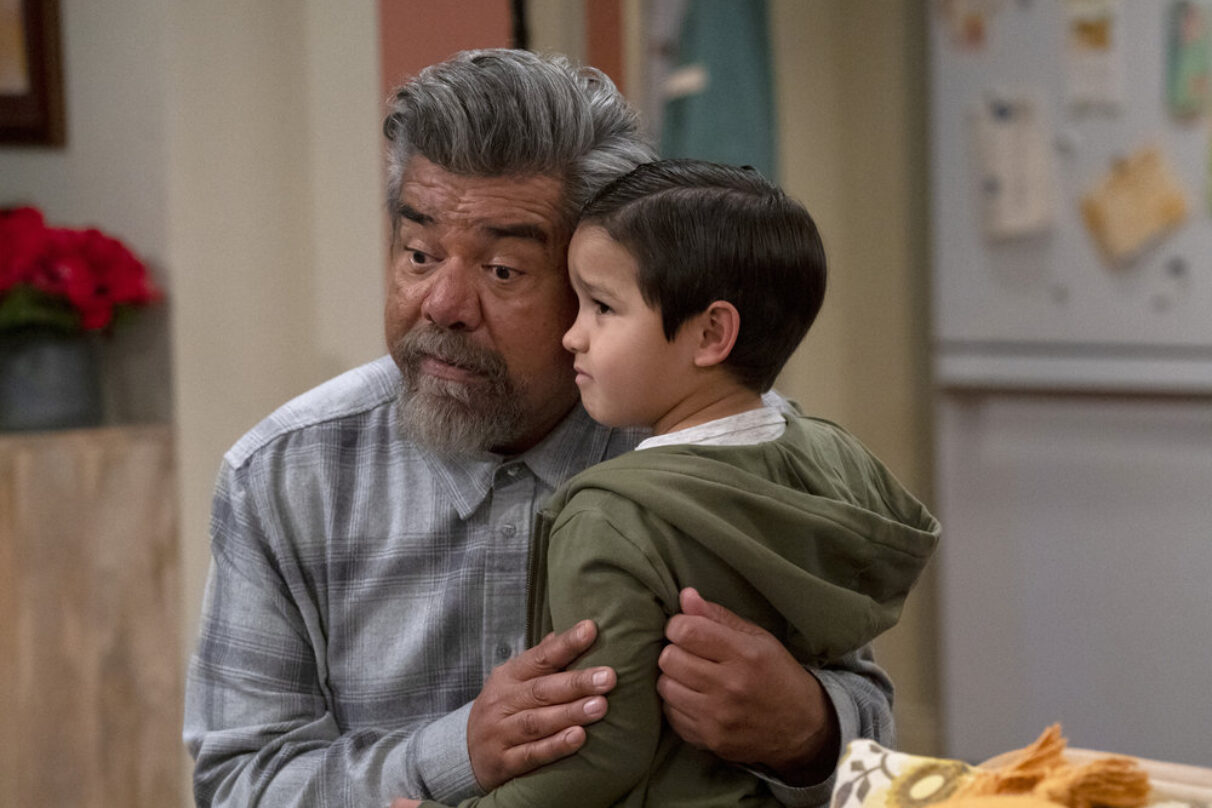 EXCLUSIVE: George Lopez Grills Grandson About School Fight in 'Lopez vs. Lopez' Preview
During this week's episode of Lopez vs. Lopez entitled "Lopez vs. Goosey," which airs Friday (April 7), Chance (Brice Gonzalez) has a little problem at school when he gets into a fight.
His parents, Mayan (Mayan Lopez) and Quinten (Matt Shively), assume Chance is the one who was being picked on, but George (George Lopez) sees right through his grandson's cute exterior. Later, George and his ex-wife Rosie (Selenis Leyva) also blame Mayan and Quinten's loosey-goosey parenting methods for the way Chance behaved at school.
The exclusive clip from NBC starts with Quinten asking Chance if he wants to tell everyone that he got into a fight at school. "No, that pretty much covers it," Chance says.
Mayan and Rosie quickly get on defense and ask Chance who the other kid is that started the fight. "Tell us, so I can hunt down that little psychopath and slash the tires of his Big Wheel," Rosie says. Chance quickly gives up the kid's name and address, which prompts Mayan and Rosie to start taking off their earrings.
George, however, isn't sure he's buying the story Chance is selling because, like him, he once had a "sweet face" when he was a kid. While grilling his grandson, he comes to find out that Chance was the instigator of the fight. "I want the truth," George demands. Chance, taking a cue from the 1992 film A Few Good Men, responds: "You can't handle the truth!"
The 18th episode of the first season of Lopez vs. Lopez, "Lopez vs. Goosey," airs Friday (April 7) on NBC and you can watch the clip below.