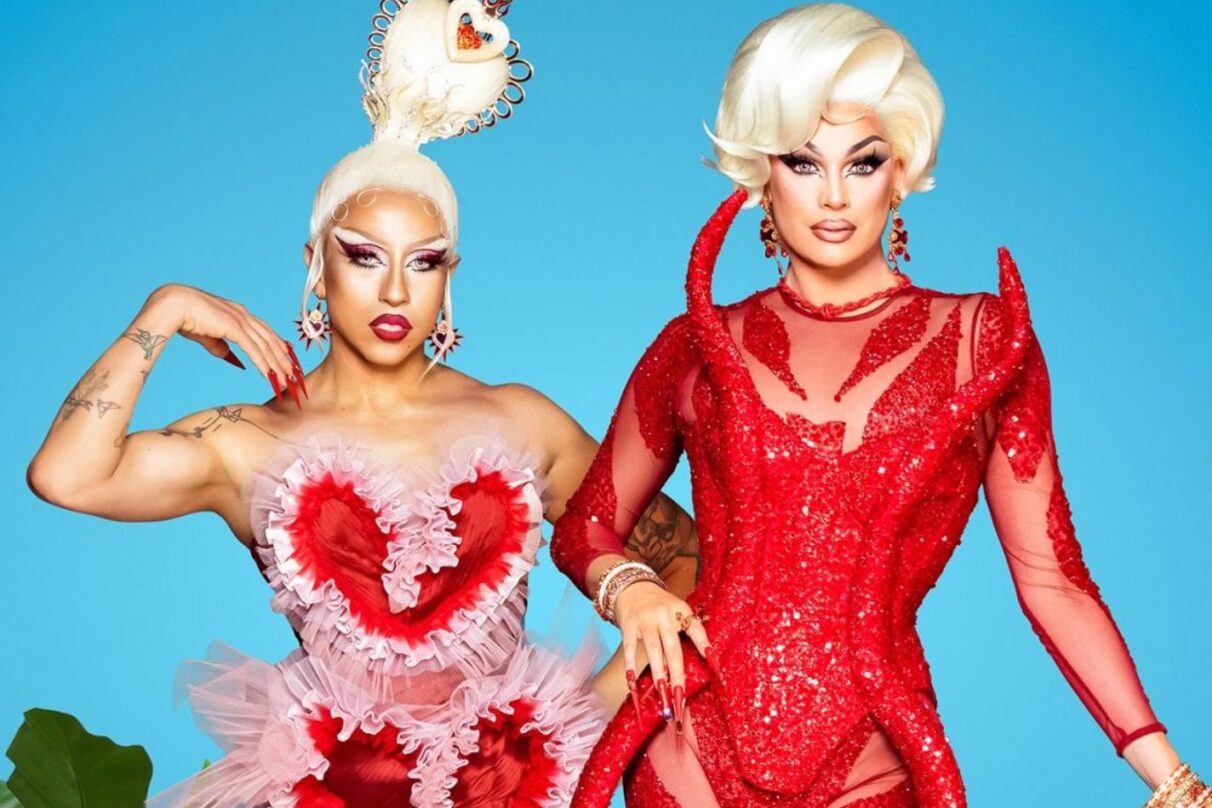 'Drag Race Mexico' Has Found Their Hosts in Valentina & Lolita Banana — Here's What We Know
Drag Race is officially heading to Mexico! In a surprise announcement at DragCon, Valentina revealed the news about the new spin-off that she will also be hosting alongside Lolita Banana.
"I feel really honored that the news can finally come out," Valentina told Remezcla in an upcoming exclusive interview. "It's been definitely hard for me to hold the secret in. To finally enjoy the love of the people, and to be so well-received, and to welcome Lolita Banana as well as my co-host is something I'm very excited that we get to do. I feel great!"
Back in August, rumors started swirling about RuPaul's Drag Race spin-offs in Mexico, Brazil, and Germany. World of Wonder, the production company behind RuPaul's acclaimed series, had put out casting calls in those three countries. In December, World of Wonder confirmed Drag Race Mexico, Drag Race Brazil, and Drag Race Germany had received the green light. With Drag Race finally heading to Mexico, many fans were hoping that Valentina would be considered to be a host for the series.
Valentina first competed on season nine of RuPaul's Drag Race in 2017. By fan vote, she was awarded the title of Miss Congeniality that season. The Mexican-American drag queen later competed again on season four of RuPaul's Drag Race All Stars. Throughout both her runs in the reality drag competition, Valentina always proudly represented her Mexican roots in her fashions and the way she carried herself. She famously said that she wanted to live her "telenovela fantasy."
Valentina's co-host Lolita Banana made Drag Race herstory last year. When she competed on the first season of Drag Race France, she became the first Mexican-born drag queen to compete in any of RuPaul's franchises. Lolita Banana was born in Mexico City, but she was living in Paris when she filmed the French spin-off.
With Drag Race Mexico coming soon, Lolita Banana won't be the only Mexican-born drag queen in RuPaul's franchise. Drag queens from across the country will be competing for the title of "Mexico's Next Drag Superstar." The first season will stream on Paramount+ in Latin America and the U.S. at a later date. Other countries will be able to stream the show on WOW Presents Plus.