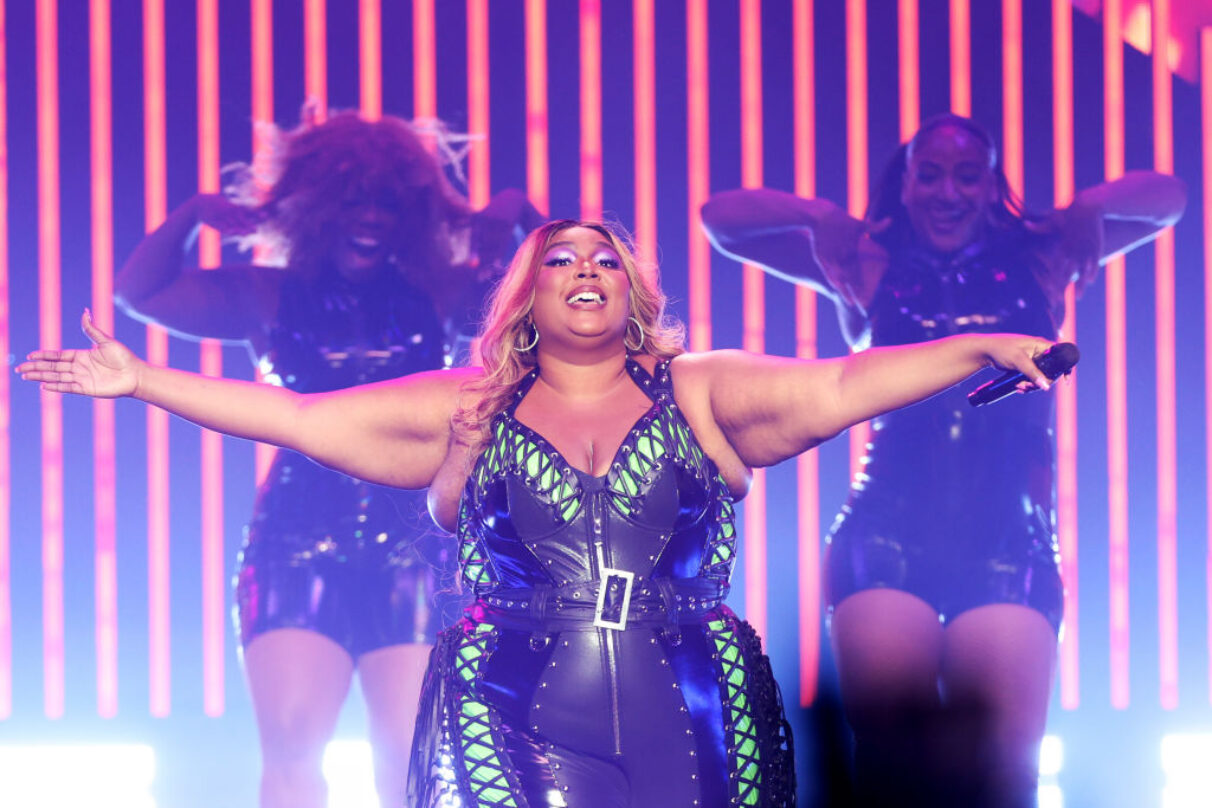 Did Lizzo Copy This Dominican-American Artist's Visuals?
Lizzo and her team have been in hot water lately. The American singer and her team are being accused of sexual harassment, among other alleged foul behavior. Now, more people, including the Dominican-American singer-songwriter Elle Baez are coming forward with their personal experiences surrounding the singer's team.
In a TikTok post published yesterday (Aug. 6), Baez said she never intended to share her story because she's a huge Lizzo fan. "She made me feel like there was a representation in the music industry that I was yearning for so long," she said. "But it's been two years now, and I've held this in for so long." She continued saying she just wanted to get it out of her chest due to everything else that's coming out in the media regarding Lizzo and noted that people can take her words and make up their own opinions. 
In the video, she explains that she auditioned to be part of the first season of Lizzo's "Watch Out for the Big Grrrls." The show aired in 2022 and aimed to find Lizzo's backup dancers for her then-upcoming tour that following fall. Baez said she made it to the finals, advancing "a lot" of stages. The process included doing dance audition videos, sending them her whole life story, and interviewing with Lizzo's team. 
Though she called it an amazing journey, she didn't end up accepting the final agreement. Beaz said that the lawyers in her family "highly advised" her not to sign the contract because the agreement "basically wanted to have your life story for eternity," and it wanted to own the rights of anything the agreer wanted to put out in the future.
Being an independent music artist, Baez decided not to agree to the contract's points. After giving the team red lines to edit the contract, the team allegedly countered that they couldn't give her special treatment over the other girls already signing their contracts. The team decided not to move forward with her. "It was a really hard call for me…I thought that was like my big break and I just ruined it by not signing the agreement," she said.
But there's more to her story. She later went into depth, saying that part of the audition process was to send in original music videos. She sent in two of her music videos, "Better With You" (2021) and "Paint Me" (2020). Two years later, she noticed how similar two of Lizzo's music releases from 2022 were to hers.
She compared the music video concept of her music video "Better With You" to Lizzo's "About Damn Time" (2022). In both videos, the artists start in a detention room and later turn the classroom into a disco ball. As far as "Paint Me" goes, she explains her concept of projecting paintings onto her body in her music videos is similar to how Lizzo performs one of her songs live in concert. She compared her idea to Lizzo's live performance of "Naked," where the singer also projects paintings onto her body. Baez also pointed out that their songs have related themes. 
The Dominican-American singer ended the video by saying the above examples are "weird coincidences" since she sent them both to Lizzo's team for consideration during the audition process. "Those are my facts, and that is my story," she concluded. "And I'm just so glad to be able to share that now."