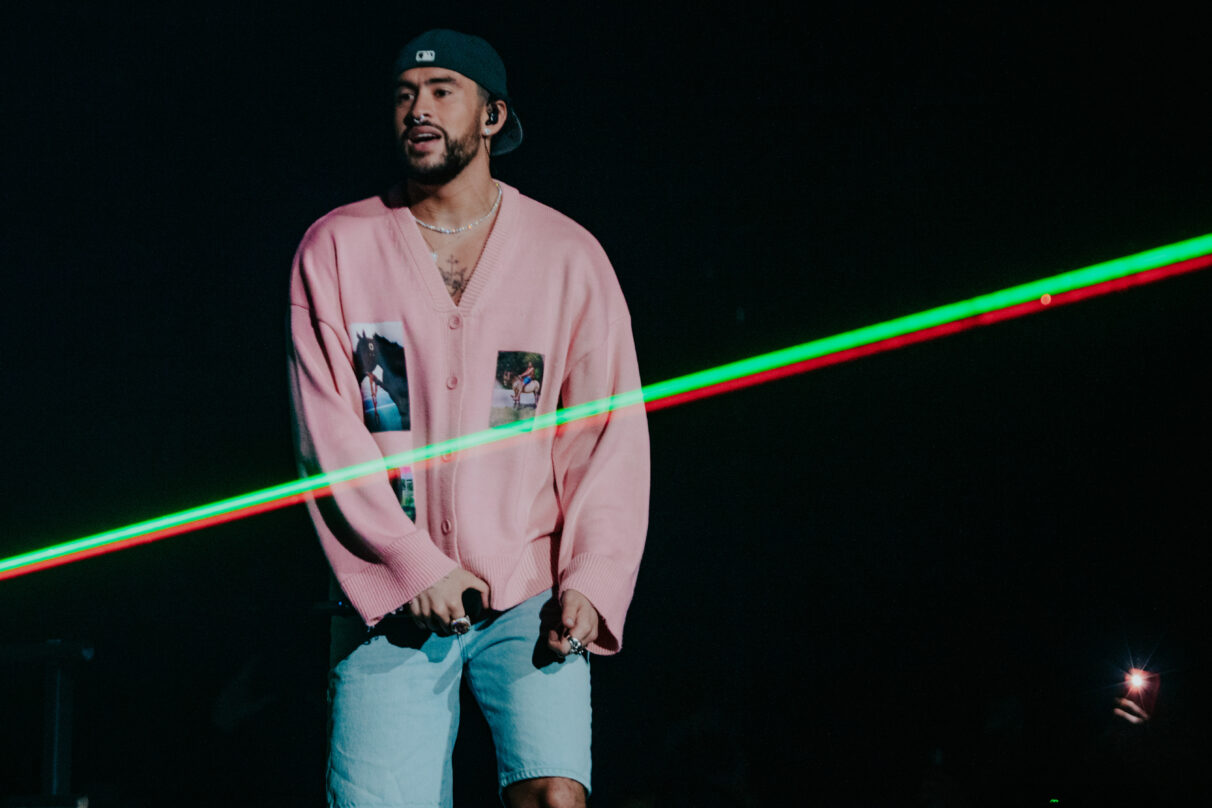 Did Bad Bunny Reference Kendall Jenner's Ex-Boyfriend on New Song?
Are Bad Bunny and Kendall Jenner actually a thing? On Mar. 17, Eladio Carrión and Bad Bunny released a joint track, "Coco Chanel," and fans are speculating that Benito was inspired by Jenner's ex-boyfriend for some of his lyrics. 
"Coco Chanel" was released today (Mar. 17) as part of Carrión's newest album 3MEN2 KBRN. On the track, there's a verse where Benito says, "Yo no soy malo, nah, bebé, eso e' un gimmick / Pero el sol de PR calienta má' que el de Phoenix [I ain't bad, nah, baby, that's a gimmick. But the sun in PR is hotter than the sun in Phoenix]." This has people are speculating it's an indirect reference to Jenner's ex-boyfriend and professional basketball player Devin Booker, who plays for the Phoenix Suns.
Though it's unclear, social media users are also raising their eyebrows at another one of his lines that may also reference Jenner. Benito also raps: "Las de escorpio son peligro [Scorpios are dangerous]." Jenner's zodiac sign is Scorpio. 
Whether the song references Jenner or not, social media users are excited about the new collaboration's wordplay. A Twitter user wrote: "Bad Bunny going at devin booker is crazy lol Benito the 🐐." Another Twitter user said: "Bad bunny throwing a bar at Devin Booker was something I wasn't prepared for."
Benito's alleged dating rumors with Jenner surfaced back in Feb. The pair was spotted together at a Beverly Hills restaurant. After this encounter, they were also seen hugging and kissing goodbye after leaving a sushi spot in West Hollywood. The rumored romance hasn't been confirmed yet.
Carrión's 3MEN2 KBRN was released today (Mar. 17) with features from other artists like Lil Wayne, Future, 50 Cent, and Myke Towers.
Listen to "Coco Chanel" below.