Did Bad Bunny & Kendall Jenner Attend Met Gala Together?
Alas, Bad Bunny and Kendall Jenner didn't make their red carpet debut tonight at the 2023 Met Gala. After some speculation following a reported date night in New York City this past weekend, the two ultimately walked alone to enter the "Fashion Oscars." Still, Vogue's broadcast made sure to show the two stars side by side on-screen, even though they didn't appear together in person.
The two stars, who have been reportedly dating, were shown on a split screen together but while they were in different areas of the carpet. As Jenner was being interviewed along with her sisters, Kylie and Kim Kardashian, there was a split-screen shot with Bad Bunny getting photographed. This clever camera work allowed fans to see the two stars "together," even if they weren't physically next to each other. Production team, hard at work.
Jenner and Bad Bunny had been seen together in New York City in the days leading up to the event, which only fueled rumors that they would arrive together on the red carpet. However, when the time came, Kendall Jenner arrived at the event solo, wearing a sequined black bodysuit sans pants with floor-touching sleeves. The look was completed with platform combat boots. Meanwhile, Benito arrived seemingly right behind Jenner, wearing a white suit graced by an eight-meter (26-foot) flower train by designer Simon Porte Jacquemus.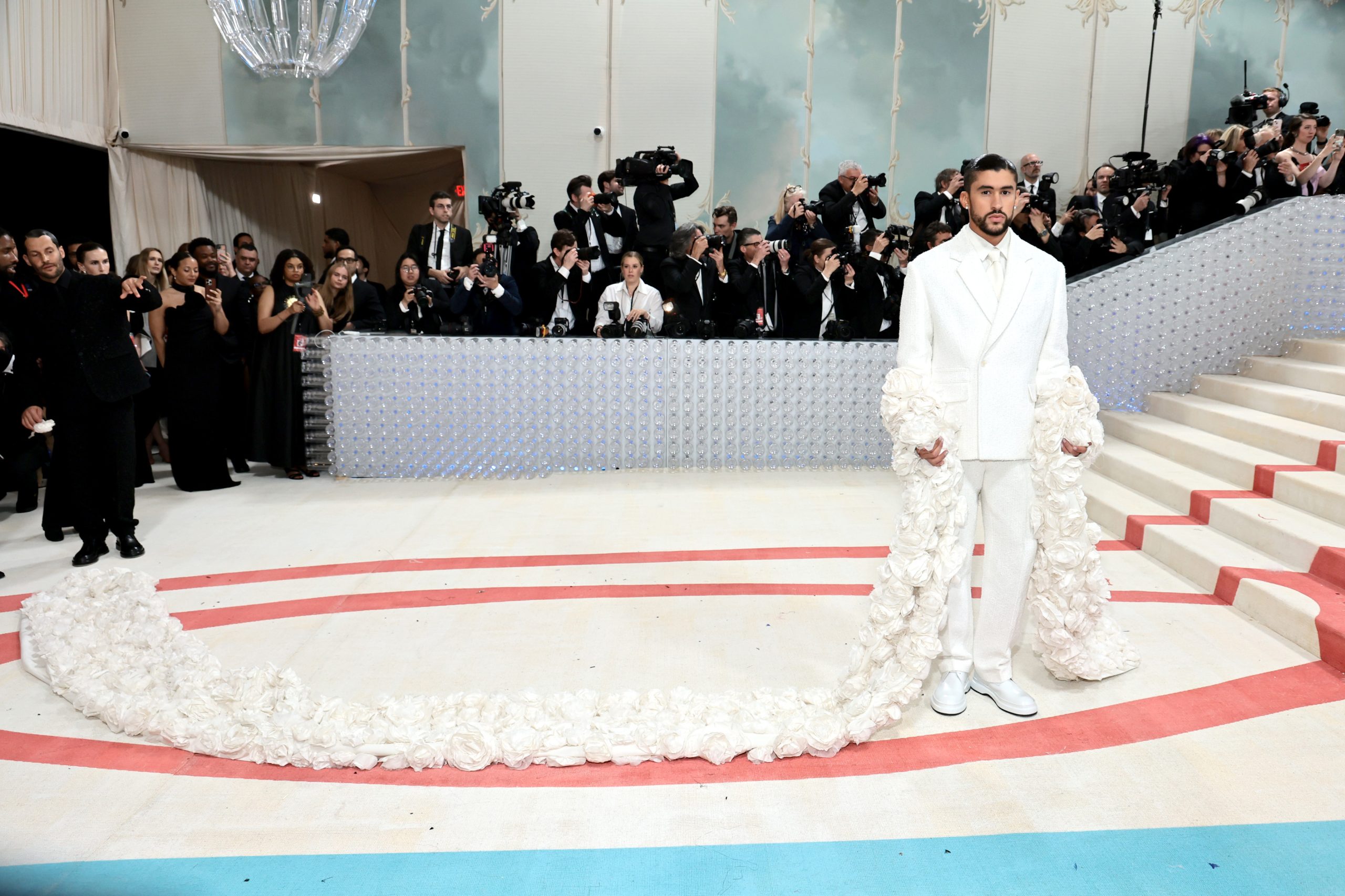 Who's to know what will be captured of the two inside the event? Also, at the rate they're reportedly going, it's only a matter of time before they make a public appearance together. A close source spoke to PEOPLE about the blossoming relationship. "They are very cute together. Kendall is happy," the source told the publication. "He is a fun guy. Very much a gentleman and charming. She likes his vibe. He is very chill." Adding, "It was a slow start, but they spend almost every day together now."