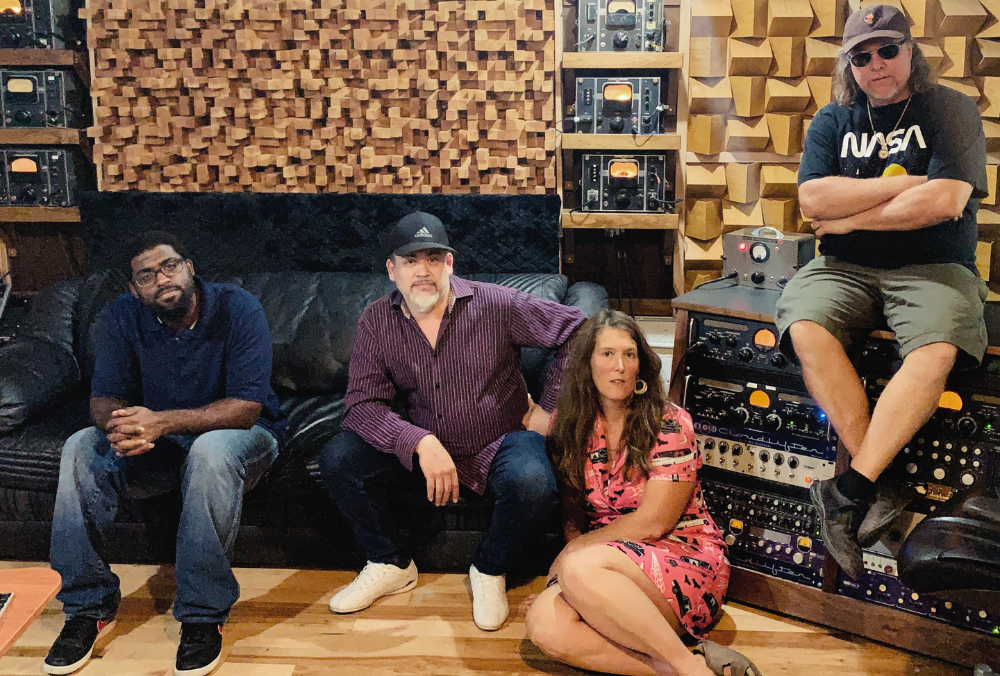 CloudPainter Unleashes Nostalgic Masterpiece "Love Come Down"
CloudPainter is about to sweep the music industry off its feet with its stunning sound, and you don't want to miss it! CloudPainter is an emerging band from Arizona, consisting of Liz Painter (vocals/keys/guitar), RJ Cloud (vocals/guitar/keys), Steve Smith (guitar/bass), and Josh Sailor (percussion/drums). The quartet came together not too long ago, vibing together so well—it jump-started the legacy this band is about to create. 
Their official debut single "Love Come Down" is a wondrous track accompanied by a music video of its own where glimpses of the band members making music are shown alongside the magnificent nature of the Arizonan terrain. Having had their art compared to the unique and legendary artists like Pink Floyd and Fleetwood Mac, CloudPainter is planning to keep the crowds in anticipation of their upcoming debut album that's currently in the works.
"'Love Come Down' was inspired by the story of how we originally met in Tucson, and how sharing creativity among a new circle created lifelong friendships. As time passed, we soon felt like life and love would carry us all away from each other, but the bonds of these friendships only continued to deepen," Liz Painter said in a recent interview.
Follow CloudPainter on Instagram for quick updates!