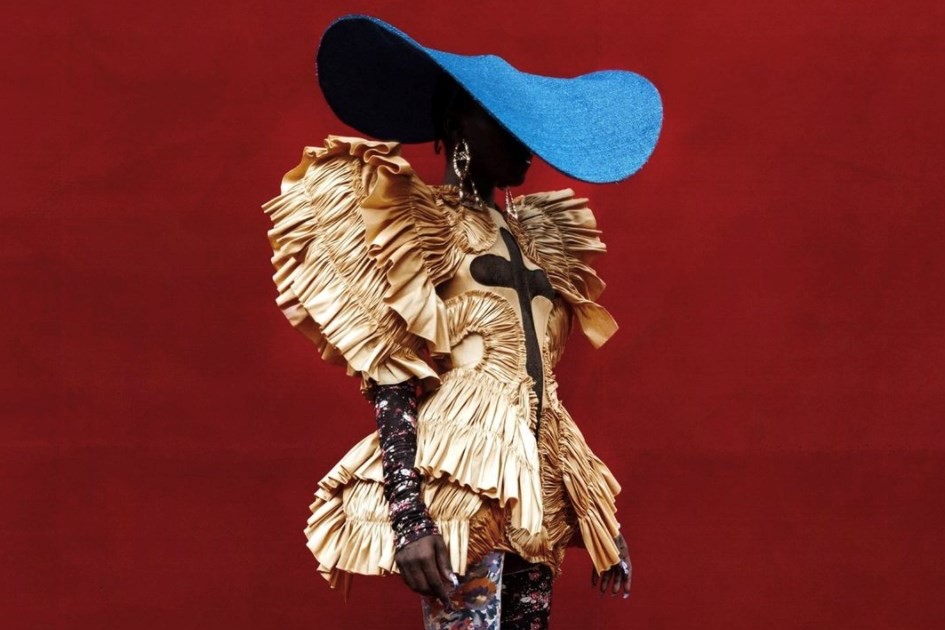 Christopher Kane is showcasing young Black talent, and more news you missed
Fecal Matter step into Rick Owens' nightmarish Converse and Saint Laurent gets beachy
with Basquiat
"Here's your chance to see the world through our eyes," writes Kiara Morris in PLATFORM, the Christopher Kane zine spotlighting young creatives from Black and minority ethnic backgrounds. Now in its third edition, the publication took its first breath as a partnership between the British label and a collective of journalism students at Central Saint Martins.
This time around, however, the net has been cast significantly wider, featuring the work of students from around the UK – among them designers Francesca Lake, Connie Osaremae, Joy Julius, and fashion image maker Valerie Obigwilo. Collaborating with FACE (Fashion Academics Creating Equality), issue three interrogates the dearth of Black and Brown academics in the fashion system. And, it comes just one week after a Fashion Roundtable report, which underscored the depth of discrimination that pervades the fashion industry, meaning PLATFORM is as timely now as ever. "Because," as Morris concludes, "our skin and our lives deserve respect, night and day." 
In other brilliant, Black fashion news, Telfar Clemens walked with the Liberian athletes at the Olympics opening ceremony, shortly before hopping onto the roster of New York's blockbuster fashion week in September. Not quite, but very nearly an Olympian, Lady Gaga made a continued case for the tennis skirt, while Hedi Slimane hung up his skinny jeans for good, and Louis Vuitton announced plans for a 200th birthday bash.
Click through the gallery below to see what may have passed you by in fashion news this week.