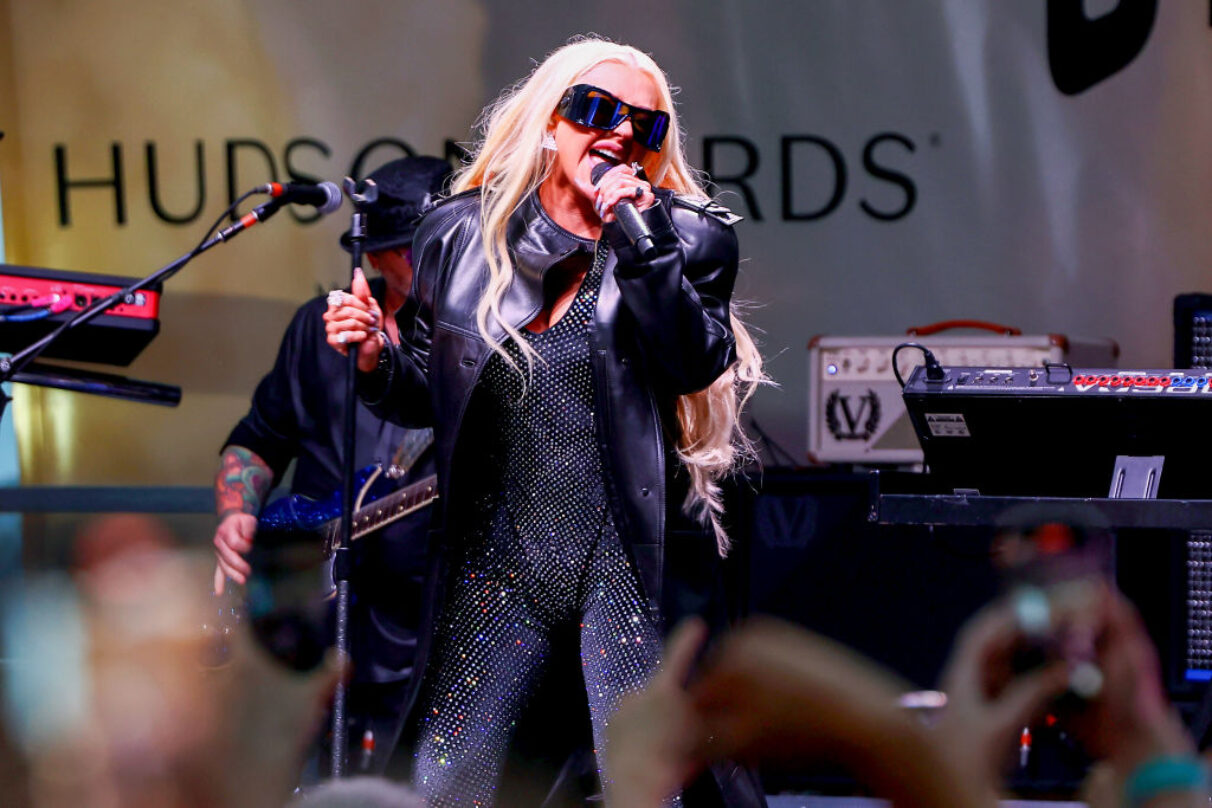 Christina Aguilera Celebrates Pride in NYC with Stonewall Day Concert
Christina Aguilera made the most of her Pride celebrations this weekend in New York, NY, when she headlined this year's Stonewall Day Benefit Concert (June 23). 
Despite what was predicted in the weather forecast, Aguilera was able to perform an electrifying set at the Public Square and Gardens in Hudson Yards without any rain on her parade. She blazed through a thoughtfully curated setlist that included her more empowering hits, such as "Can't Hold Us Down" and "Fighter," to the delight of the many fans who made it out. As previously reported, the event's organizers moved the event from its original West Village location to the larger space in Manhattan to accommodate the expected turnout for a high-profile artist like Xtina.
In the middle of her performance, the Grammy Award winner shared that she was able to personally visit the upcoming Stonewall National Monument Visitor Center earlier that day. The center is set to make history as the first LGBTQ+ visitor center within the National Park System when it opens on June 28, 2024. "I think moving forward, it's so key to spread to future generations the history of the LGBTQ+ movement, and I'm so honored to be here with all of you beautiful faces," Aguilera told the crowd before they joined her in a sing-a-long of her hit anthem "Beautiful."
But Xtina wasn't quite done with her Pride festivities after Stonewall Day. The singer also headlined NYC's Pride Island at the Brooklyn Army Terminal and brought out surprise guest Adam Lambert to help her sing "Lady Marmalade."
Stonewall Day, hosted by Pride Live since its launch in 2018, serves as a national day of awareness to commemorate the Stonewall Rebellion in 1969. This year's event was hosted by "Pose" actress Angelica Ross and featured additional performances by Johnny Manuel, Kellen Stancil, Mila Jam, Netta, and BETTY. The celebration also featured special remarks from the likes of Chelsea Clinton, Laverne Cox, Alok Vaid-Menon, Raquel Willis, Dale Soules, and Valentina Sampaio.