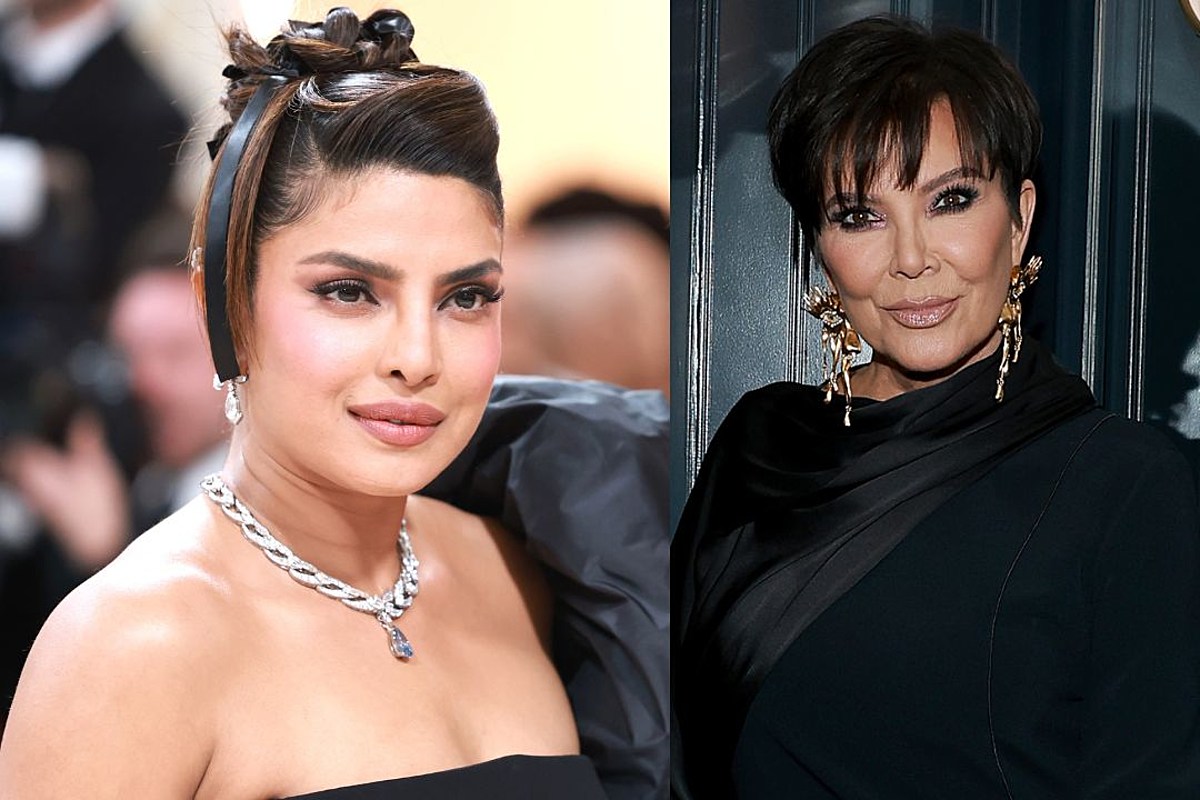 Celebrities Celebrate Mother's Day 2023
Happy Mother's Day 2023!
On Sunday (May 14), moms all around the world were celebrated. Numerous celebrities are celebrating their very first Mother's Day as moms including Paris Hilton, Rihanna, Kaley Cuoco, KeKe Palmer, Jhené Aiko, among others.
Bindi Irwin shared a photo of her snuggling her daughter Grace Warrior. "Thank you for making me a mama. Being yours is the best part of my entire existence," she wrote. "I love you with my entire heart, forever."
Priyanka Chopra-Jonas celebrated the holiday with her and Nick Jonas' daughter Malti Marie. She shared photos of generations of the mothers in her and her husband's families.
"I'm so lucky to have always known the love of a mother," she began. "My mother is the strongest woman I know. And her mother was too. I come from a lineage of women who are warriors and I was blessed to be raised by many of them."
Kris Jenner shared a throwback photo of her and all of her children and sent well wishes to her children that are celebrating along with her mother, MJ.
"You are my whole heart and soul and I thank God every single day that He blessed me with you," she captioned the photo. "I am such a lucky girl!! I love you so much my beautiful family ❤️ Wishing all the moms out there a happy Mother's Day! #MothersDay"
Justin Timberlake dedicated a post to his mother in addition to his wife, Jessica Biel, who he shares two children with.
"Mom… We've had some fun, haven't we?! I hope you know every day how much you've taught me and how much I love you," he penned to his mother before writing to his wife, "This human right here Mom, partner, brilliant, beautiful, badass… You are always there for me and these boys no matter the time of day or night. I'm in awe of you and beyond grateful that you are ours."
Gwyneth Paltrow sent a birthday message to her daughter, Apple Martin, whom she shares with her ex-husband, Chris Martin.
"Happy Birthday my angel. Thank you for sharing your birthday this year with Mother's Day, a fitting conjugation, a double celebration of you and what you have given to me- the GIFT of being your mom," she shared. "I love you so deeply and wholly, it defies articulation. To behold you as a 19-year-old woman fills my heart with almost unbearable love, pride and meaning! I can't take it! Thank you for making me brunch, I am making you dinner!! I love you so much, forever and ever."
See more of the celebrations, below.
Celebs With Famous Parents