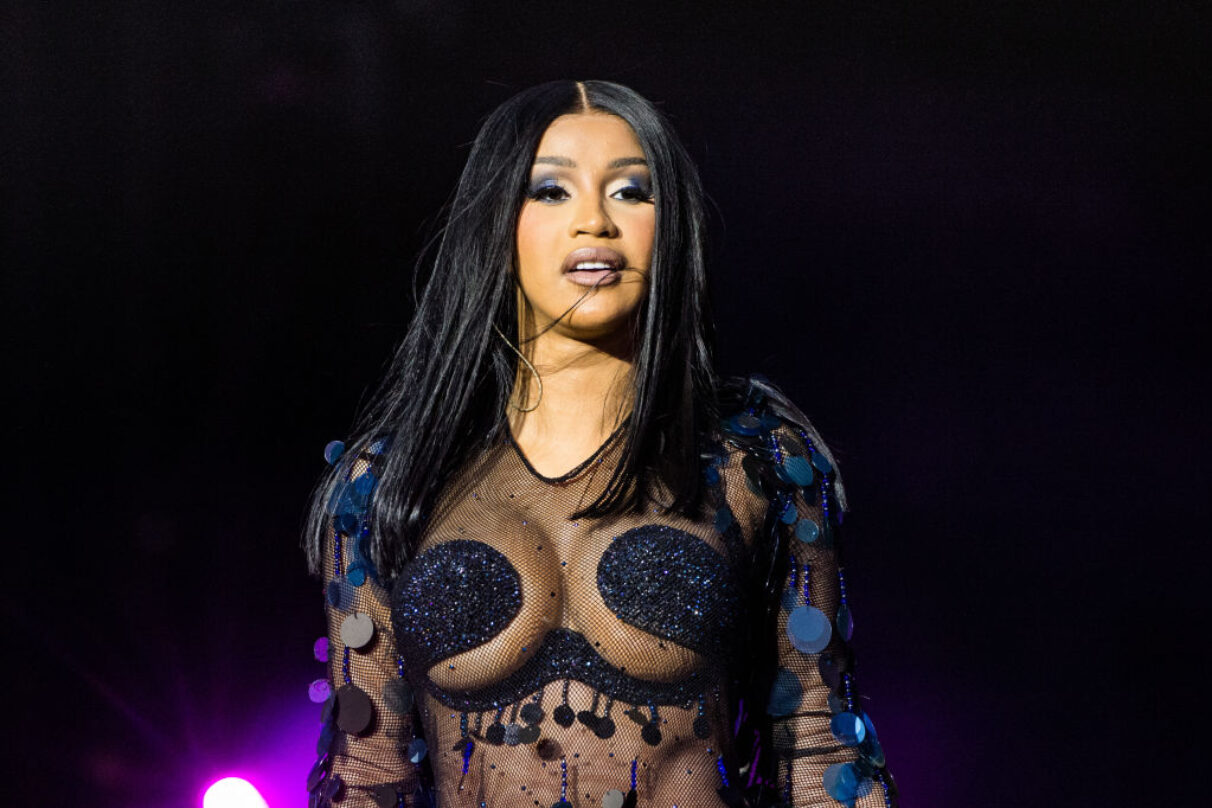 Cardi B Strikes Two People With Microphones in One Weekend & Is Now Facing Battery Charges
Following the release of her newest collaboration with Offset last week, Cardi B is in the headlines for something completely different. This weekend, the rapper threw two microphones during two separate live performances in Las Vegas, NV — and one of the alleged victims reported the artist to the authorities. Cardi is now a suspect in a battery.
The viral incident happened during Cardi's "Bodak Yellow" performance at Drai's Beachclub on Saturday (July 29) in Las Vegas, NV. The now-viral video shows how the rapper directly aimed the microphone toss at the concert-goer after the woman threw a liquid at her. New videos show that Cardi asked her fans to wet her beforehand, although she fired back when she was splashed on her face. "I said splash my p*ssy, not my face, b*tch," Cardi said at the end of the performance.
According to TMZ, the woman reported the incident to the Las Vegas Metro Police Department the following day. However, the reports don't clarify which woman reported the incident–the woman who was directly hit or a second woman who was standing near her that got hit when it rebounded. Either way, Cardi is now listed as the suspect in a battery. 
The other microphone toss happened the day before (July 28) at Drai's Nightclub. On that occasion, the "WAP" rapper was seen throwing the microphone at the event's DJ. Social media users allege she threw the microphone because the DJ cut off her songs too early. 
Needless to say, online users are weighing in on the situation. A social media user wrote: "Cardi B throwing mics at everyone these days smh." Another online user commented: "Oh, so this is a habit at this point." There are no authority reports about this first occurrence.
As far as music releases go, Cardi B recently released her new song "Jealousy" with her husband, Offset. "Jealousy" comes after their hit collaboration "Clout" in 2019.