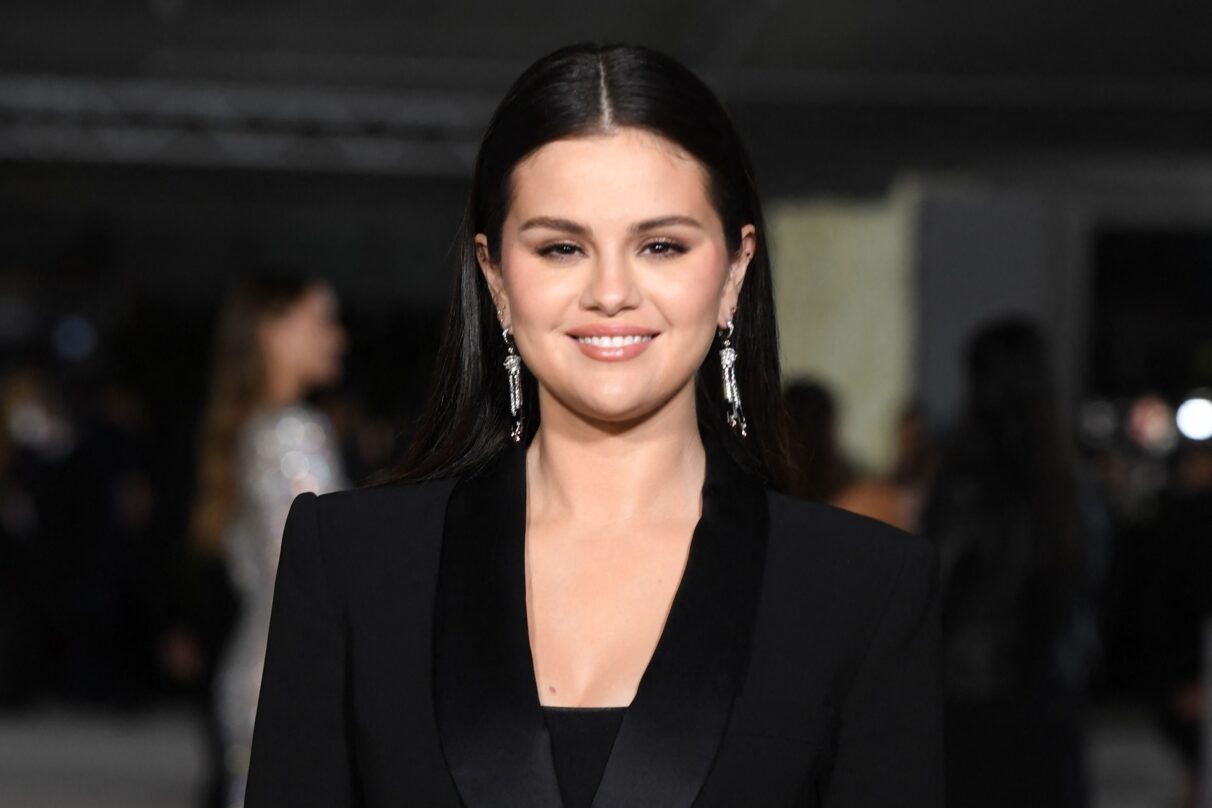 Britney Says Her Post On Body Image Was Not About Selena Gomez
Yesterday (Oct. 26), Britney Spears clarified her comments in an Instagram post about body image. At first, people assumed she was talking about Selena Gomez, but the pop icon clarified that wasn't the case. On Tuesday, in a now-deleted post on Instagram, Spears wrote about the hypocrisy of women who preach about not showing their bodies off on the social media platform while making suggestive music videos with ice cream and lollipops.
"Don't you just love the nerve of women who stand firmly getting awards and speak on their beliefs about not showing their bodies on instagram ???!!!!! They say 'This is NOT something I would do' yet those women are the very ones who get 4 million dollar budget videos made about sucking and licking on homemade ice cream !!!! These other girls have nothing but beautiful bodies !!!! Who cares if the flaunt it ??? THEY SHOULD !!!" Spears wrote in the original post.
People online were then zeroing in on Spears' comments about awards and ice cream and likening them to moments in Gomez's career. In 2016, Gomez gave a moving speech at the American Music Awards. During the speech, she said, "I don't want to see your bodies on Instagram. I want to see what's in here." In 2020, Gomez also teamed up with K-pop group Blackpink for their collaboration "Ice Cream."
After the Internet assumed Spears was writing about Gomez, the "Womanizer" singer clarified her comments on IG. She wrote that the original post on body image was not directed at anyone in particular. Spears also reflected on the decades of judgment she received for trying to express herself and her sexuality. 
"Let me clarify about me sharing my beliefs on women judging other women for their own rights in expressing themselves … what I said had nothing to do with anyone specific at all … it was clearly a subject in hand all women have had to deal with … look I go way back with music !!! I honestly referencing my days when I was younger when I got discriminated against harshly … men in interviews discussing my boobs on live TV or showing my midriff and skin !!!," she wrote.
Spears also pointed out that the ice cream reference was about Kelis' "Milkshake" music video and how empowered she felt to see women "finally shaking their asses." 
"I empower women to express their bodies however they choose … and TONS of other stars who had million-dollar budget videos who were known talked shit about her when she was a new artist trying to make it," she wrote.
Spears ended her post by saying that Gomez can relate to the years of judgment over body image that she faced. She also brought up a memory she shared with Gomez at her wedding to Sam Asghari earlier this year.
"As for the beautiful queen Gomez, I got to be surprised by her on my wedding day and was completely in awe of her !!! I mean I played the DJ for 5 minutes like an idiot and played my favorite song of hers, 'Bad Liar' LOUD on the dance floor like a 6-year-old fan and got to sing my favorite song with her and I wanted to freaking pinch myself !!! I would like to tell Selena which she's probably not even aware of trash news that her music has gotten me through lots and thank you again for making my dreams come true by coming to my wedding. you're one person I have always wanted to meet and my dream came true and I will never forget it !!!" Spears wrote.