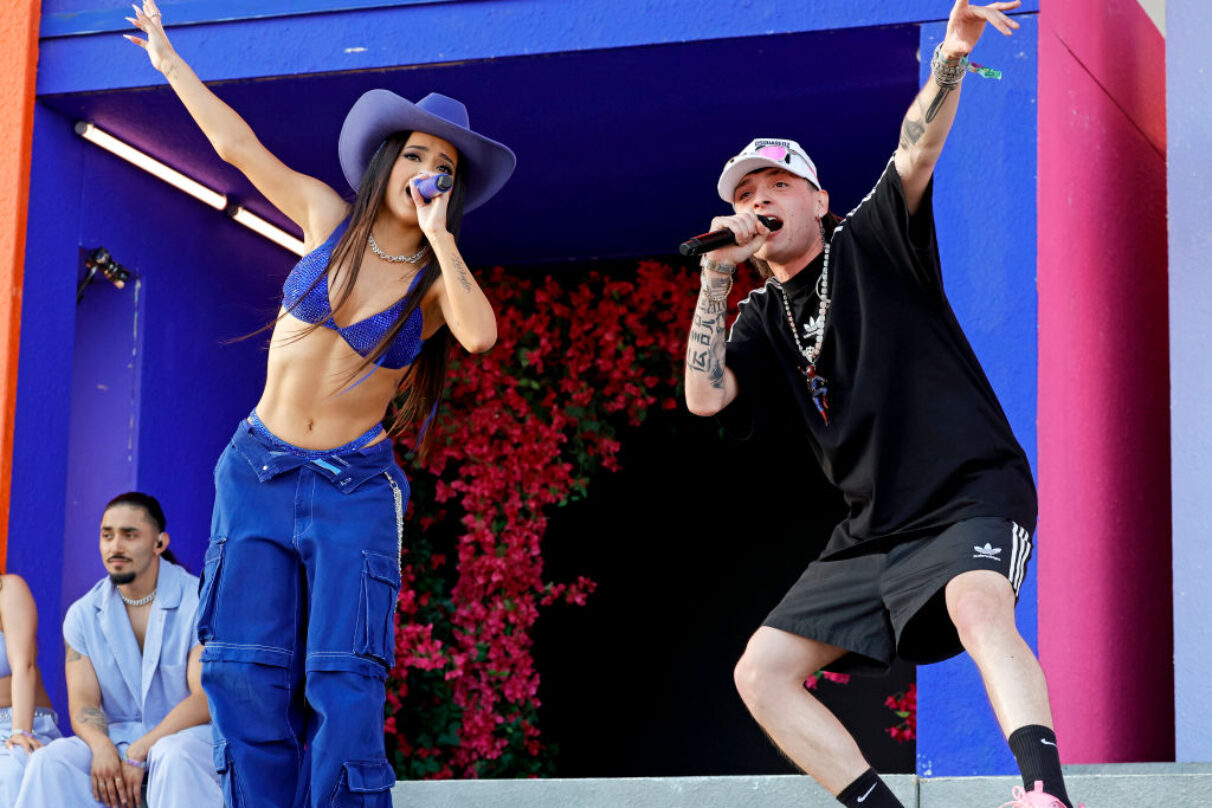 Becky G, Peso Pluma & More to Perform at 2023 Latin American Music Awards
Award season isn't over yet! On April 17, the 2023 Latin American Music Awards (Latin AMAs) unveiled a third wave of performers. Becky G, Peso Pluma, Ángela Aguilar, and Rubén Blades are now part of this year's star-studded event. The Latin AMAs are happening on April 20 in Las Vegas, NV, and will be airing via Univision, UniMás, and Galavisión.
One of this year's recent hottest collaborations is Becky G and Peso Pluma's "Chanel." After debuting the song's live performance at Coachella, the duo will present it for the first time on television. Since the video's release, the song has garnered over 8.7 million views on YouTube and it's currently No. 20 in the streaming service's Trending for Music category.
Another unveiled performer is Aguilar, who will perform a cover of "Ave María," made popular by David Bisbal in 2002. Her anticipated performance will be part of this year's Latin AMAs: Pioneer recognition, honoring the aforementioned Spanish singer-songwriter.
Lastly, a newly-added singer is Blades, who will perform a version of "Por Mujeres Como Tú," originally by Pepe Aguilar. This cover will be part of the award show's Legacy honorees segment, which will honor Pepe Aguilar. Another Legacy honoree this year is Carlos Vives.
Like every year, the award show's talent is jam-packed. Other previously announced performers include Danna Paola, Yendry, Pitbull, and Lil Jon. Jesse y Joy, Lyanno, Grupo Frontera, and Young Miko are also part of the highly-anticipated ceremony.
Moreover, this year's Latin AMAs will be co-hosted by Natti Natasha, Julian Gil, and Galilea Montijo. As far as the award nominations go, Bad Bunny leads with 11 nods. Daddy Yankee and Becky G trail behind the Puerto Rican superstar with nine nominations each.
The 2023 Latin American Music Awards will take place at the MGM Grand Garden Arena in Las Vegas.