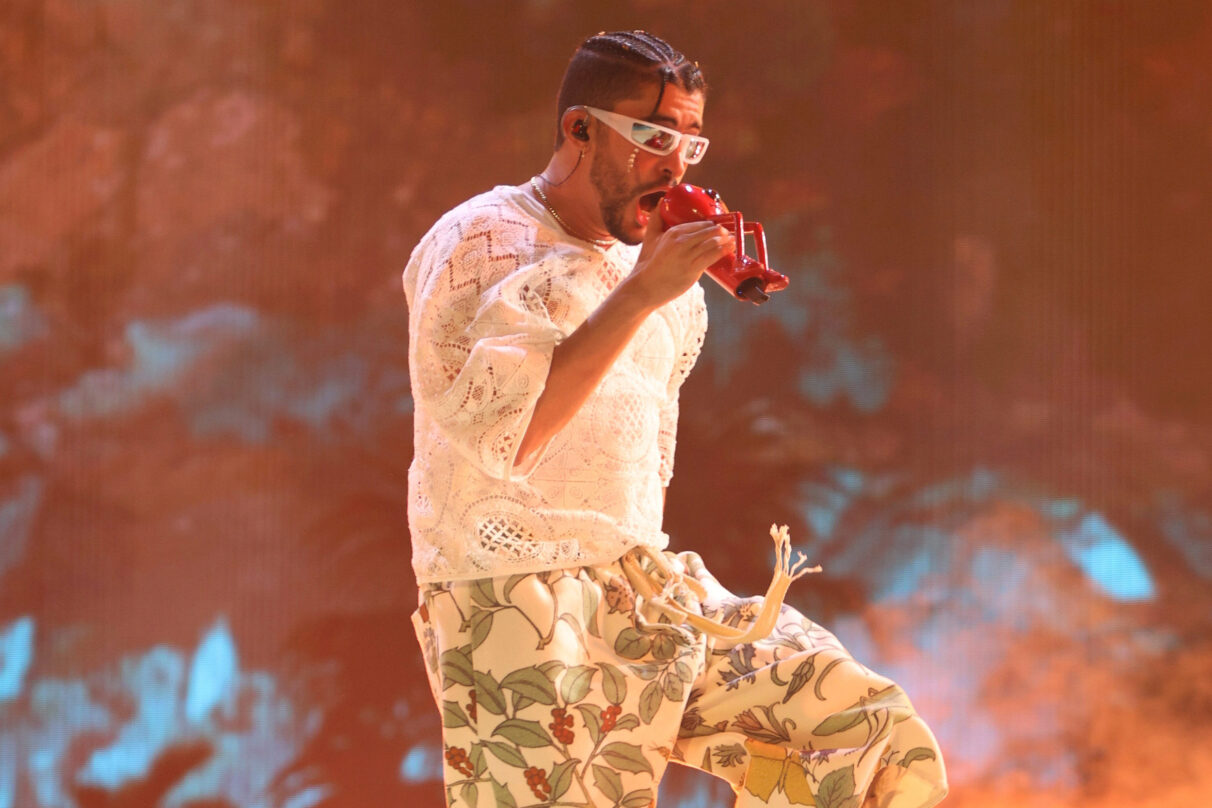 Bad Bunny's "Safaera" Copyright Lawsuit Reaches Tentative Settlement
After more than a year of litigation, Bad Bunny is finally moving on from the legal drama. The global superstar has reached a tentative settlement that accused him of incorporating songs by the legendary Puerto Rican DJ Playero into his 2020 hit single "Safaera." According to Billboard, the lawsuit, which was filed by AOM Music (aka BM Records), was settled on Jan. 17 after both parties participated in a mediation. 
According to court documents filed on Sep. 27, 2021, AOM Music originally claimed that Benito had violated copyright when he used unauthorized samples from DJ Playero's songs, including "Besa Tu Cuerpo," "Chocha Con Bicho," and "Sigan Bailando" to create "Safaera." Other defendants named in the lawsuit included Jowell & Randy, Ñengo Flow, Tainy, and DJ Urba. DJ Playero, legally known as Pedro Torruellas, publicly stated he was not involved in the lawsuit whatsoever after he and his loved ones were subjected to insults across social media. 
"Safaera," which first appeared on his album YHLQMDLG, was temporarily removed from Spotify in May 2020 before a lawsuit was formally filed or announced. The outrage over the song's mysterious disappearance even prompted a response from the streaming service. 
Missy Elliott, whose 2001 hit "Get Ur Freak On" is also sampled on "Safaera," weighed in on the situation when Jowell, of the duo Jowell & Randy, made misleading statements about the royalty percentage she earns from the song.
"Thinking about Missy Elliot (sic)," writes one social media user. "I wonder if she showers with all the money she made from 'Safaera.' Good morning to that Queen."
Despite all the events that unfolded, Benito went on to have an incredibly successful 2022, which saw the release of his blockbuster album Un Verano Sin Ti and the launch of his record-breaking World's Hottest Tour. The global trek generated some of the highest-grossing box office receipts in history. 
Although he previously announced that he would be taking a break in 2023, the rapper already has a few major events in the pipeline. Bad Bunny will perform at the 2023 Grammy Awards next month, where he's also nominated for Album of the Year, marking the first time a Spanish-language album is nominated in the category. He is also set to headline the 2023 edition of Coachella in April.