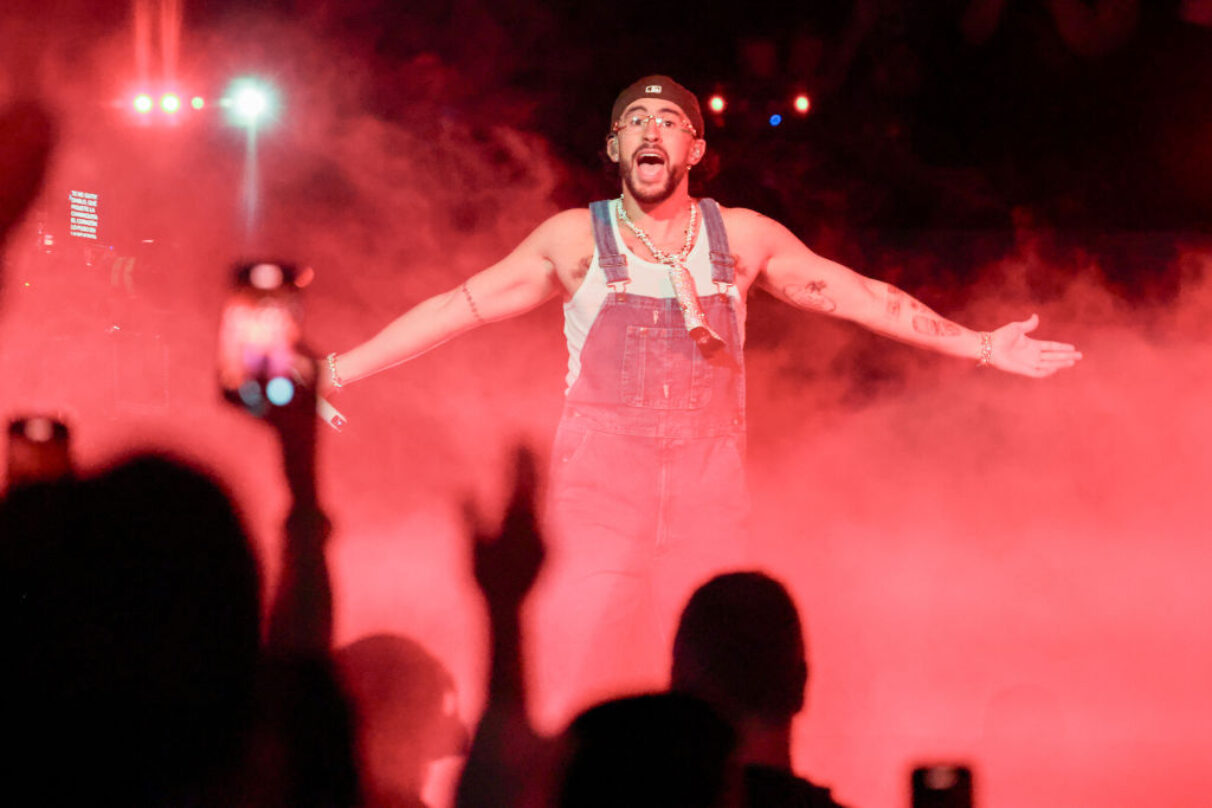 Bad Bunny's New Album Tracklist is Out – Here's How Fans Are Reacting
Bad Bunny's new album Nadie Sabe Lo Que Va A Pasar Mañana is coming out at midnight (Oct. 13). To hype his fans up, Apple Music has revealed hints about the official tracklist. Today (Oct. 12), the music platform unveiled the album's 22 song titles.
Fans are eager to know what to expect tomorrow. Since the album's announcement on Sunday, social media users have been manifesting featuring artists and circulating fake tracklists online. They've also been reposting fake digital billboards with fabricated information about the album's guest features.
However, Benito quickly put the rumors to rest via his WhatsApp Channel on Tuesday (Oct. 10). "I woke up a little sad after finding out that after everything I've tried to show you, there are still many who do not learn 😔," he wrote at the time. "How is it possible that there are so dumb people believing the fake tracklists and the fake billboards with fake [features]???? How????"
The following day (Oct. 11), Apple Music posted a photo with Bad Bunny's track list hang man-style, giving fans sparing letters to figure out the rest of the puzzle. "Since everyone is trying to guess, here are clues to guess the official tracklist," he said via the platform's social media post.
We finally have the full tracklist names, and social media users have a lot to say about it. Online users are noticing that there are no featured artists listed. "bad bunny released the track list but without the fts [features], this guy is crazy," a Twitter/X user wrote. Another social media user commented: "Bad bunny album tomorrow 😮‍💨 NO FEATURES! Just pure b[e]nito! 🐰."
Other online users are confused. "everyday I see a new track list for bad bunny's album and I can't keep up anymore."
Eagle-eyed fans are looking closer to social media posts to guess the album's featured artists.
Will there be featured artists on the album? We'll finally know at midnight once Benito's fifth album is released.