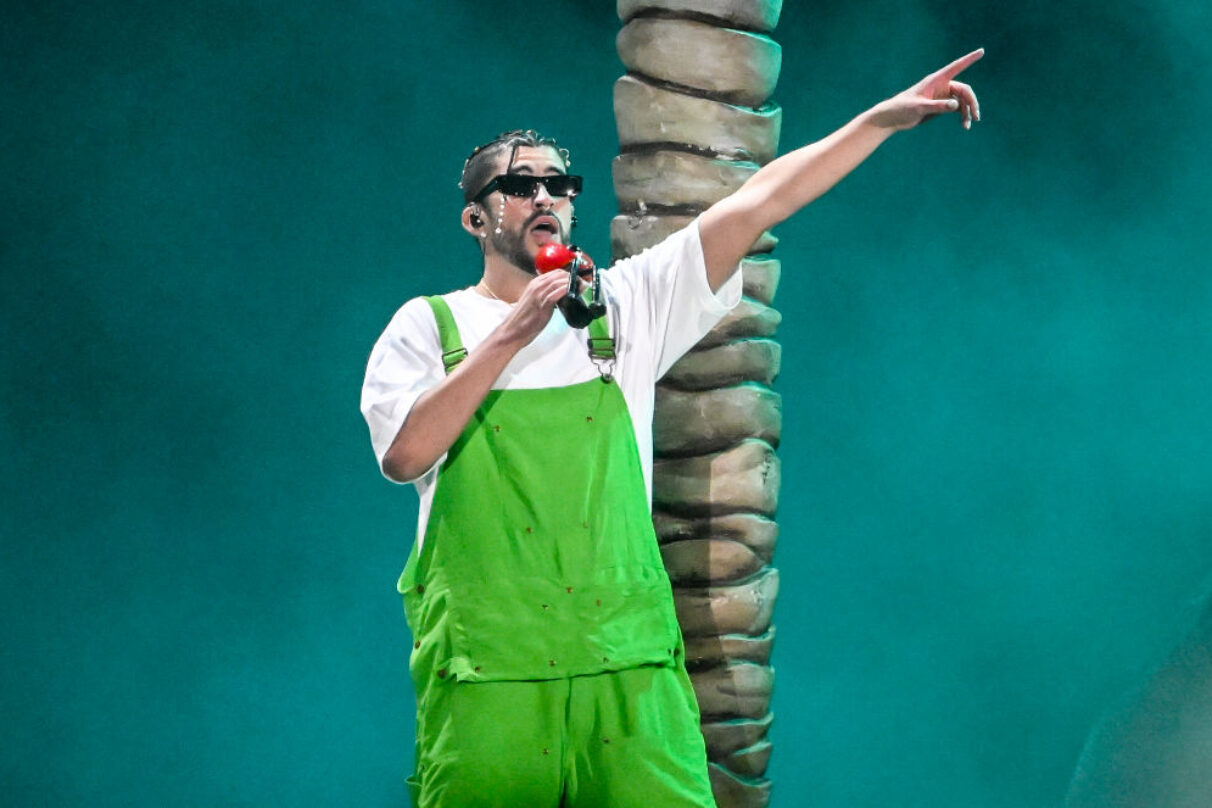 Bad Bunny To Deliver "World Premiere" Performance at Billboard Latin Music Awards
Bad Bunny is joining the list of performers that includes Peso Pluma, Eladio Carrión, Myke Towers, and more at next month's Billboard Latin Music Awards.
Today (Sept. 28), Billboard announced that the Puerto Rican superstar will return to the stage once again for the award show taking place in Miami.
In contrast to the previous two ceremonies, this year's most nominated artist isn't Bad Bunny. Instead, that acclaim goes to Peso Pluma, who has garnered an impressive 21 nominations. Following closely behind Peso Pluma, Bad Bunny himself has received 15 nominations, putting him on par with his "Un x100to" collaborators Grupo Frontera, who have also secured 15 nominations.
The only details the Billboard Latin Awards have revealed of his performance is that it will be a "worldwide premiere." Bad Bunny will most likely sing his latest single, "Un Preview," which dropped earlier this week, live for the first time. It's also important to note that he hasn't yet performed his previous hit, "Where She Goes," live yet, so there's a chance he could play this track.
Bad Bunny is joining a stellar group of artists who were previously announced as performers. That list includes Peso Pluma, Eladio Carrión, El Alfa, Myke Towers, and Manuel Turizo. Tini, La Factoría, Farruko, Grupo Frontera, and Marc Anthony will also be hitting the stage.
Los Ángeles Azules will receive the Lifetime Achievement Award for the band's enduring cumbia career. They are set to put on a memorable performance. Karol G will also make an appearance when she is honored with the Spirit of Hope Award. The award will spotlight the philanthropy work she does through her Con Cora Foundation, which provides opportunities for underprivileged women in Colombia.
The 2023 Billboard Latin Music Awards will air live on Telemundo on Thursday, Oct. 5. The ceremony will also be streamed on Universo, Peacock, and Telemundo App.