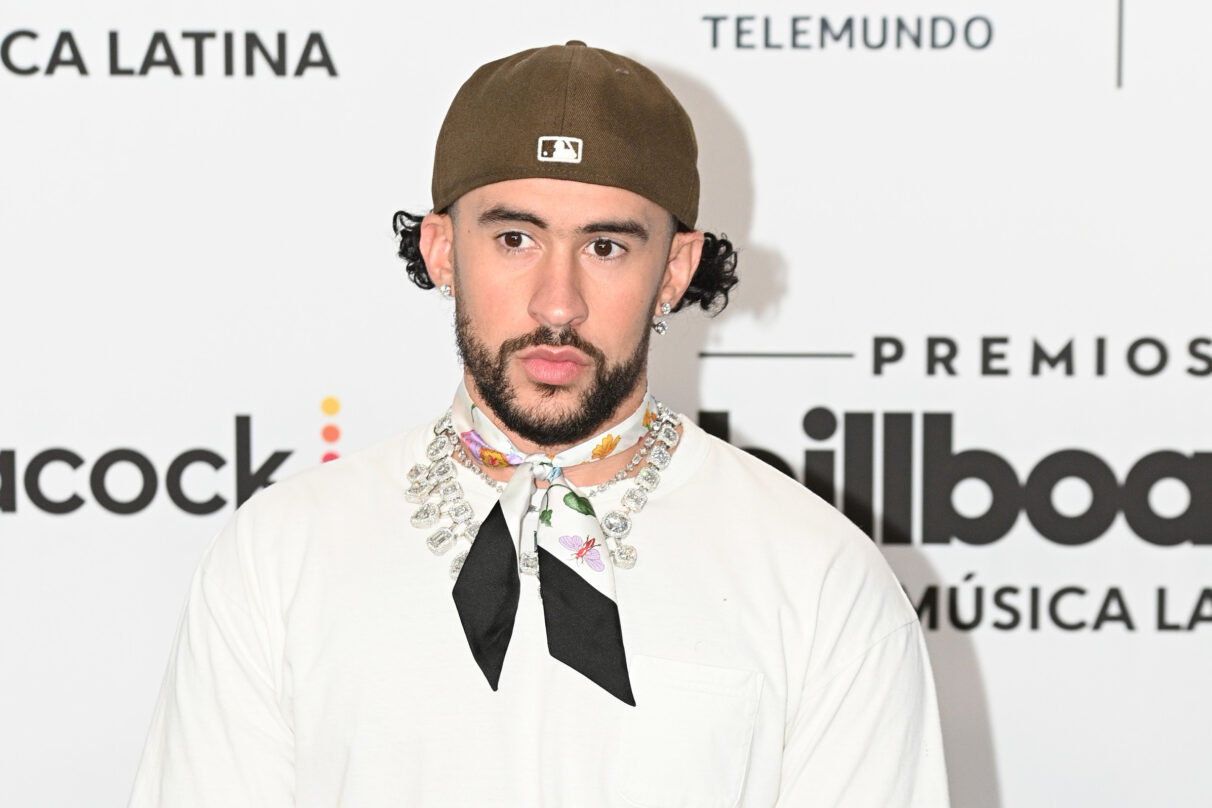 Bad Bunny Just Announced the Release Date (& Name?) for His New Album
Bad Bunny is going full throttle this week as he's now announced the release date for his album. After he seemingly confirmed the upcoming project on Sunday, October 8, with a numbered list of the word "Fuego," spanning 22 spaces on X (formerly Twitter), it seems that the Puerto Rican artist is dropping the album very soon, as in this week soon. 
In a video posted on his Instagram today (Oct. 9), Benito is seen exiting a vintage car in New York City. Giving 1920's vibes, he's greeted by reporters wielding vintage cameras, capturing his arrival. As he strolls into a restaurant, all eyes turn towards him as he walks towards the back of the venue. There, an older gentleman welcomes him to Carbone, an acclaimed Italian-American restaurant chain. On the screen, the words "Nadie Sabe Lo Que Va A Pasar Mañana" appear, possibly hinting at the album's title. And then, the date is revealed: "Viernes 13, 2023."
"The most awaited day by many has finally arrived…" he wrote in Spanish in the caption.
If we look back at his album release strategy from last year, Bad Bunny followed a similar pattern by tweeting the number of songs on a Sunday and dropping the album, Un Verano Sin Ti, that same week. It seems like he's sticking to the same plan this time around.
These announcements come on the heels of album rumors that started circulating after his Vanity Fair cover story last month, where it was hinted that the interview was related to the forthcoming album. While Benito and his team didn't officially confirm this during the interview, he did deny the news on his WhatsApp Channel shortly afterward. However, it seems those rumors were indeed true.
It's possible that his latest single release "UN PREVIEW," which he teased as "a little preview of what's to come for the next year," could be included on the album. Yet, there are no other details on the project, but it's going to be interesting to see what approach he takes musically for this.