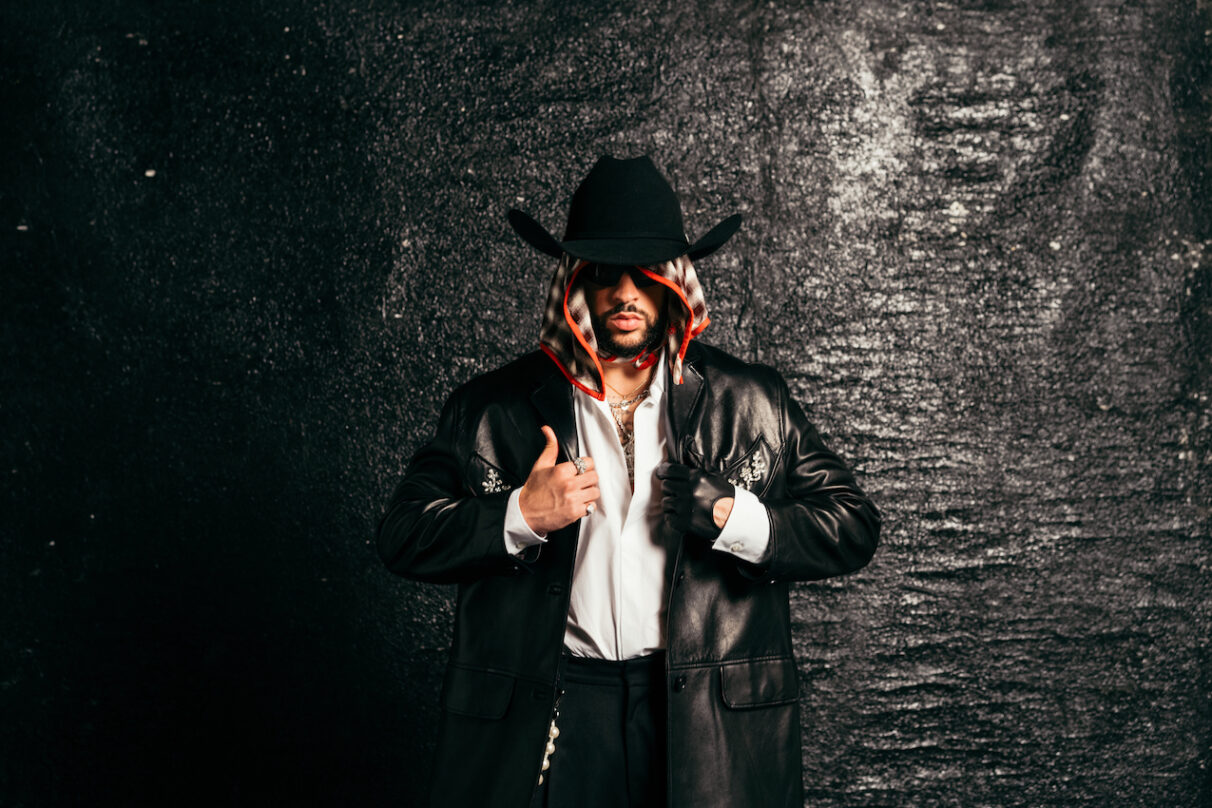 Bad Bunny Announces 2024 Tour: 'If You're Not A Real Fan, Don't Come'
It's official – Bad Bunny is going back on tour! On Oct. 19, the Puerto Rican artist announced his upcoming Most Wanted Tour dates for 2024. The new 31-city arena tour starts in Salt Lake City, UT, on Feb. 21 and wraps up in Miami, FL, on May 26. 
Following the release of his primary trap and rap album, nadie sabe lo que va a pasar mañana, Benito surprisingly announced a new tour for 2024 to go along with it. He shared the new tour dates on his Instagram story, with a link to the official tour website. The tour's main graphic shows a baby-faced Benito in black and white with the words, "Nadie sabe lo que va a pasar mañana. No lo dejes escapar, porque quizás no lo vuelvas a ver." Other graphics read, "Solamente trap [Only trap]," and "If you're not a real fan don't come." 
The Most Wanted Tour starts in Salt Lake City, UT on Feb. 21. It will then hit major cities like Las Vegas, NV (Feb. 23 to 24), Phoenix, AZ (Feb. 27 to 28), San Francisco, CA (Mar. 1 to 2), Sacramento, CA (Mar. 5), and Portland, OR (Mar. 7). It will then continue to Seattle, WA (Mar. 9), Los Angeles, CA (Mar. 13 to 15), Denver, CO (Mar. 20), Minneapolis, MN (Mar. 23), and Kansas City, MO (Mar. 26). The tour will also hit cities like Chicago, IL (Mar. 28 to 30), Toronto, ON (Apr. 4), Detroit, MI (Apr. 6), Washington, DC (Apr. 9), and Brooklyn, NY (Apr. 11 to 13). 
Other cities include Boston, MA (Apr. 17), Philadelphia, PA (Apr. 19), Hartford, CT (Apr. 20), Louisville, KY (Apr. 22), and Tulsa, OK (Apr. 24). He will also reach Austin, TX (Apr. 26 to 27), Houston, TX (Apr. 30 and May 1), Dallas, TX (May 3 to 4), New Orleans, LA (May 7), and Charlotte, NC (May 10). The final stretch includes Nashville, TN (May 11), Atlanta, GA (May 14 to 15), Orlando, FL (May 17 to 18), Tampa, FL (May 21), and Miami, FL (May 24 to 26). 
Fans can now register for their selected tour date through Ticketmaster, an initiative they're using to "help block bots and scalpers" and to "reduce resales." The registration doesn't guarantee access to the ticket sale – it will randomly select fans and put others on a waitlist. Registration is open from now to Oct. 22 at 11:59 p.m. ET.