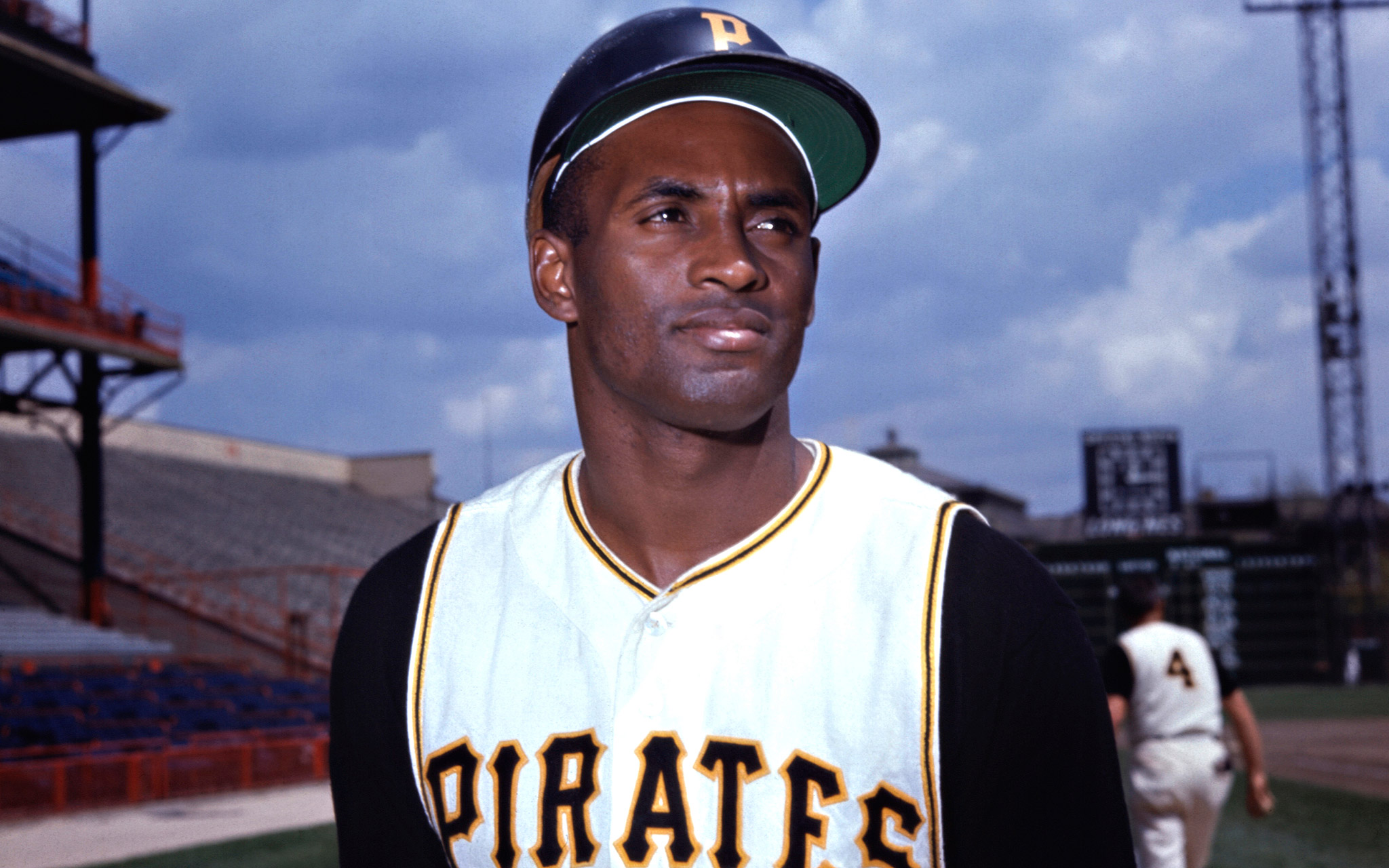 Are We Finally Getting a Roberto Clemente Biopic?
Baseball legend, social justice advocate, and Latine hero Roberto Clemente is finally (?) getting his day on the silver screen, 50 years after his passing, and after previous attempts to get this biopic off the ground.
The film is to be produced by Jonah Hirsch (Main Street, Resistance: 1942) and producer/actor AJ Muñoz and it has the support and partnership of the Clemente family. Based on the best-seller Clemente: The True Legacy of an Undying Hero, which is told by the family's experiences, the biopic will detail Clemente's rise to MLB fame and his difficult journey as a Latino on and off the field. Roberto Clemente's sons will also be executive producers of the film. 
Per Deadline, Clemente's sons are happy to see their father's story finally told in a film. "I recall sitting in a meeting with our mother in the summer of 1974 about making this film, and there have been plenty of announcements over the past 50 years including major players in the industry, but nothing ever got done. Now, for the first time, we feel we found the right partners." Roberto Clemente Jr. said in a statement.
He also went on to say, "Clemente fans have been waiting a long time for this film and we will make sure that it was worth the wait." 
Clemente's legacy and influence on baseball and Latine culture cannot be overstated, especially because Major League Baseball at the time of Clemente's arrival did not have the thriving Latine influence and presence that it does today. 
A member of the Pittsburgh Pirates for his entire career, Clemente's Hall of Fame on-the-field accomplishments (94 WAR, 3000 hits, 15 All-Star selections, 12 gold gloves, 4 batting titles, 2 World Series Championships, an MVP, and a World Series MVP) do not adequately describe his legendary status and his footprint on baseball today. Latine children picked up a baseball glove in hopes of emulating Clemente. And you can see that in the way that Latin American players dominate the MLB. 
His humanitarian work and his contributions to his community were so vast and persistent that MLB also named an award in his honor. The Roberto Clemente Award is annually given to a player who "best exemplifies the game of baseball, sportsmanship, community involvement, and the individual's contribution to his team." 
Roberto Clemente's life story is of the utmost importance, and seeing his family having a direct hand in telling his story is very encouraging. We cannot wait to see it.