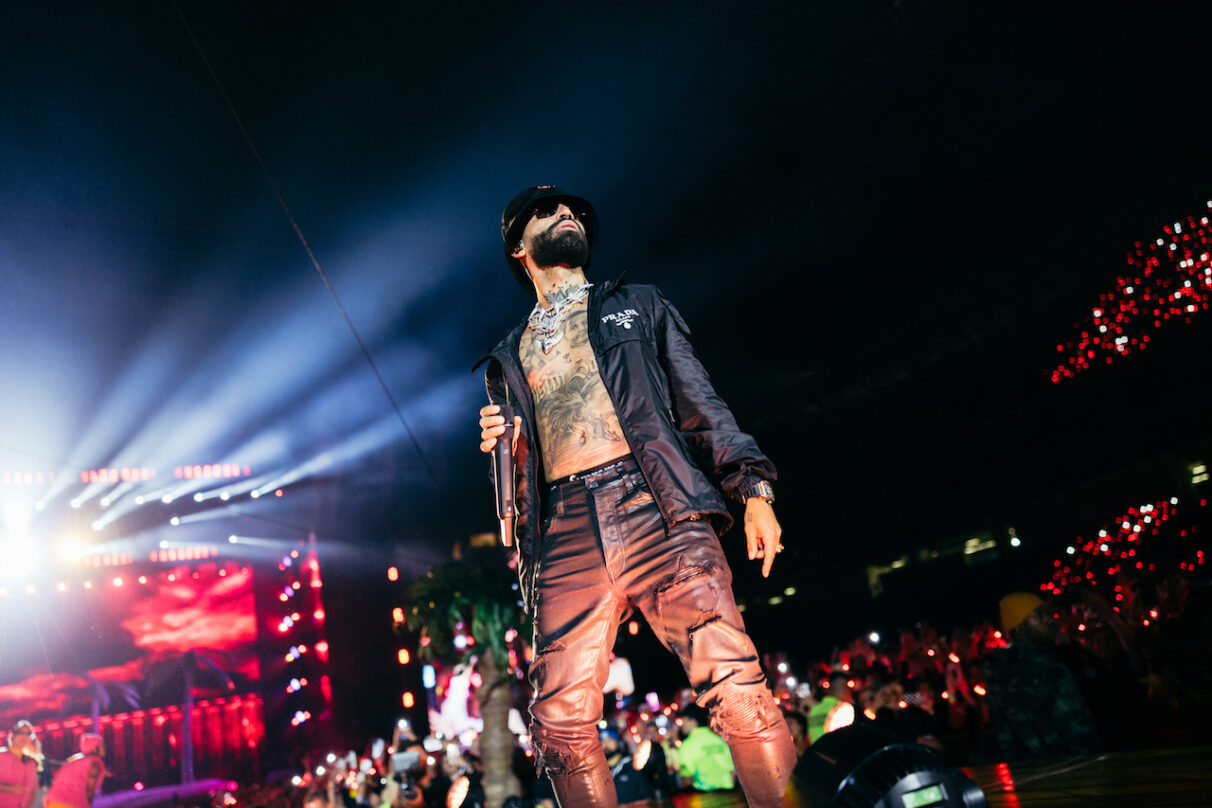 Arcángel Unveils Dates for U.S. Just In Time Tour
Arcángel will be hitting the road this summer in the U.S. Today (Apr. 11), the Puerto Rican icon revealed the dates for his upcoming Just In Time World Tour. 
Arcángel first kicked off his Just In Time concerts in Feb. in Puerto Rico. He performed seven sold-out concerts at El Coliseo. Bad Bunny joined him to perform their smash hit "La Jumpa" together. Eladio Carrión also appeared as a special guest to perform their collaboration "Papa Noel." Reggaeton OGs Franco "El Gorila," Jowell y Randy, and De La Ghetto also joined Arcángel onstage.
Now, he's heading to the mainland U.S. The first show starts on Aug. 26 at the Allstate Arena in Rosemont, IL. Throughout Sep., Arcángel will visit major cities like Houston, San Diego, Los Angeles, New York, and Miami. The last show will take place on Oct. 1 in Orlando, FL, at the Amway Center. 
General public tickets for the Just In Time World Tour will go on sale on Thursday, April 13, at 10 a.m. local time. Fans also have the opportunity to purchase VIP packages for the tour, which may include premium tickets, a meet-and-greet with Arcángel, and a pre-show soundtrack. All tickets will be available for purchase on LiveNation.com.
The title Just In Time is Arcángel's way of paying homage to his younger brother, Justin Santos. He died in a car accident after being hit by a drunk driver in Nov. 2021. At the Puerto Rico shows, Arcángel teamed up with Puerto Rican artist Marcos Alvarado, who designed special merch. Many of the merch items honored the memory of Justin. One of the shirts featured a horse jockey holding a banner that read: "Justin's Legacy." The Just In Time Tour is in support of Arcángel's latest album Sr. Santos, which dropped in Dec.