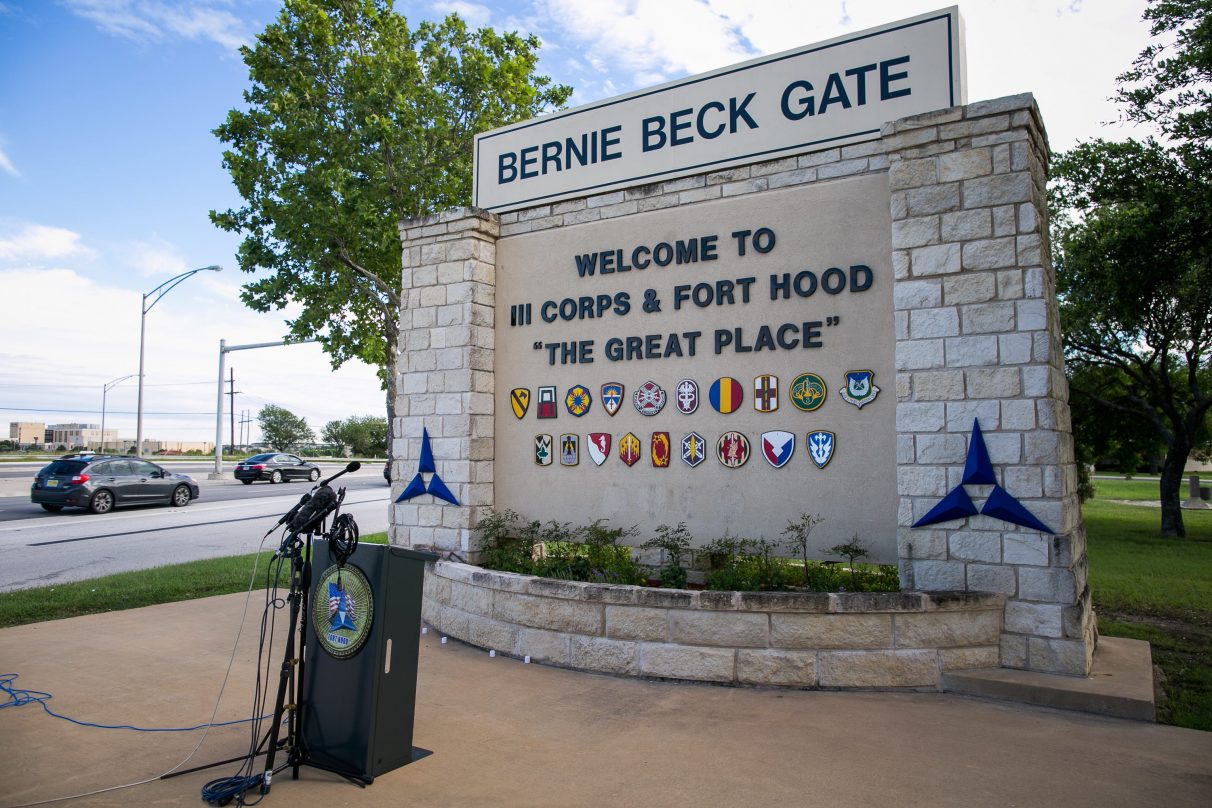 Another Latina Soldier Found Dead in Fort Hood — Here's What We Know
Another Latina soldier has been found dead at Fort Hood, the same military base where soldier Vanessa Guillén was murdered in 2020. In a statement sent to Telemundo, the base confirmed that "the First Cavalry Division lost trooper Ana Basaldua Ruiz, a combat engineer who served in the division for the last 15 months."
Basualda, 20, was born in Mexico and enlisted in 2020. Her mother, Alejandra Ruiz Zarco, shared with Noticias Telemundo that her daughter had been allegedly suffering from sexual harassment from multiple sources, and didn't feel comfortable on base. Fort Hood has not commented on these specific allegations and has only indicated that they are in contact with the family to update them on any new developments, and are providing support and resources to the family and those who served with Bassaldua.
The statement also said that the circumstances surrounding her death were being investigated, though her family told Noticias Telemundo her death was being treated as a suicide. Basaldua's death joins a long list of deaths and violent acts at Fort Hood in the past few years. According to 2020 numbers, Fort Hood has had 163 deaths since 2016 with 73 of them being ruled suicides.
Among those is the high-profile murder of soldier Vanessa Guillén, whose death started a conversation about harassment and sexual abuse in the Armed Forces that concluded in a law known as the I am Vanessa Guillén Act of 2020, meant to protect victims of sexual violence in the Armed Forces. The bill includes provisions that allow any member to confidentially allege a complaint of sexual harassment to an individual outside the immediate chain of command of that member, among other measures meant to protect victims.