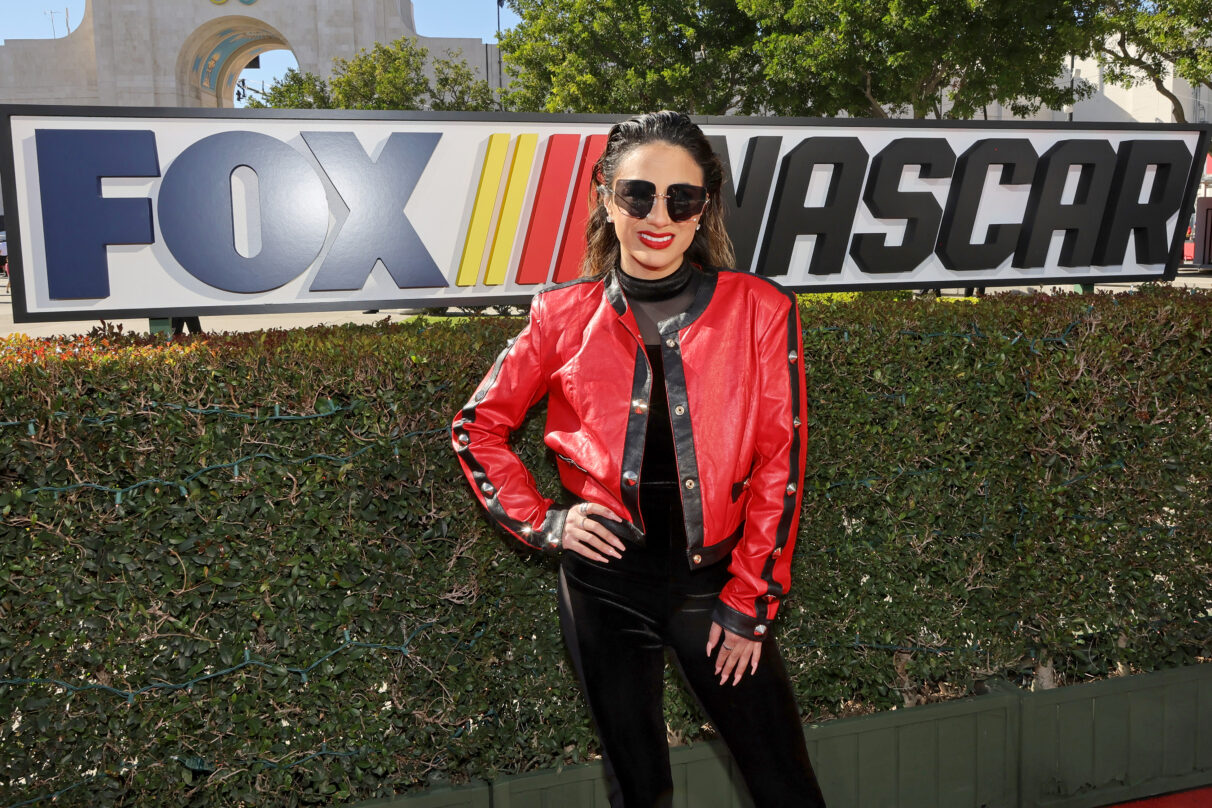 Ally Brooke's Beautiful Rendition of the National Anthem Gave Us Chills
Don't mind us or the chills running through our arms right now. On Feb. 7, Ally Brooke gave a beautiful rendition of the National Anthem at the NASCAR season-opening exhibition for the Busch Light Clash at the LA Coliseum — absolutely killing it.
"I'm so honored to have been part of such an incredible event," Brooke said in a statement about the season-opening event. "I thank NASCAR for allowing me to be a part of it. It was an unforgettable experience to feel the excitement in the air and be a part of the season opener."
People are loving the former Fifth Harmony member's rendition of the U.S. national anthem. Who doesn't love to see a Latine artist just nail the national anthem? Hundreds of spectators filled the LA Coliseum to watch the race and celebrate Brooke's stunning national anthem.
People definitely tuned in to see Brooke take the stage and belt out the national anthem to start the season. And, to be honest, it was the national anthem we didn't know we needed until we got it — and we are grateful for the moment. Fact is, she was the moment. If NASCAR was hoping to get some younger viewers, this might be the trick.
Brooke's career is in the spotlight right now after the release of her new single "Por Ti." The song has garnered more than 3 million views on YouTube since its release and is climbing the Latin music charts.