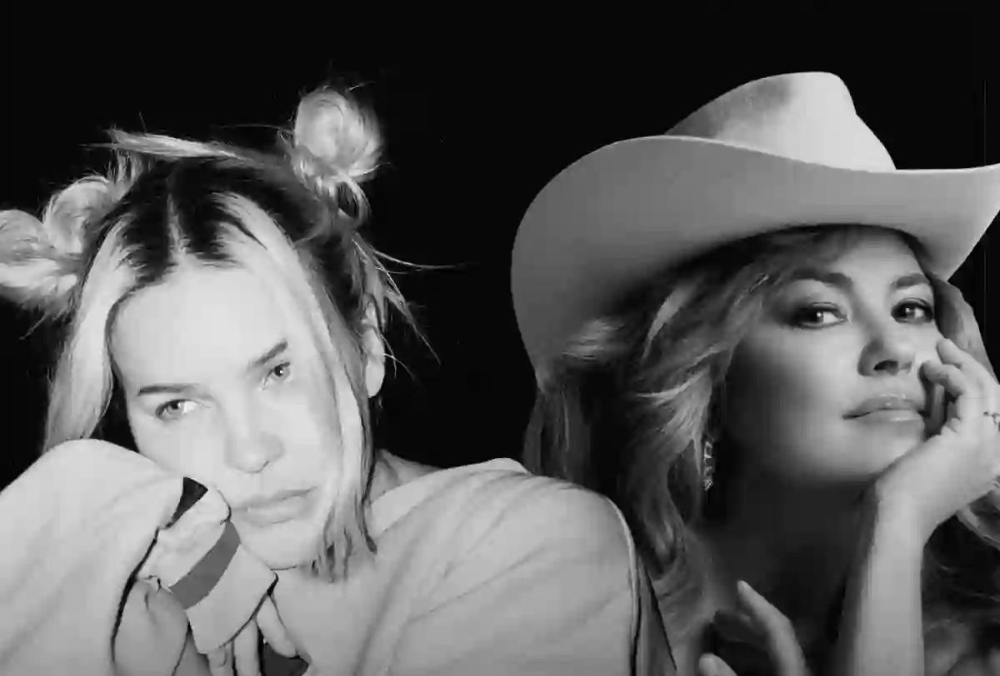 2023's most underrated duet is Shania Twain & Anne-Marie "Unhealthy" out Now
Unquestionably the most electrifying twosome of 2023 in the music landscape, Shania Twain, the doyenne of country music, and Anne-Marie, UK grime-pop's leading lady, have proven that the amalgamation of their unique sounds, can indeed be a recipe for chart-topping success. Their unprecedented duet, "Unhealthy," released on May 18th, has relentlessly ascended the musical ladder over the past eight weeks, going from a respectable 55 to now holding for 8+ weeks at the #24.
Anne-Marie, real name Anne-Marie Nicholson, is currently in the final stretches of producing her highly anticipated third album, "Unhealthy," a project that's imbued with her deepest personal experiences. The candid artist has freely acknowledged to the media the nerve-racking nature of the venture, alluding to the expectations of every artist's landmark third album. 
However, she has taken solace in the evolution of her songwriting prowess, remarking, "I think I've become a better songwriter. That's one thing that I can say, that I think the songs are better." The proof of this blossoming is visible in the harmonious concoction of country and pop, the album's title track, that saw Shania Twain bring her vocal magic to this duet.
The collaboration between the Essex-born pop star and the Canadian country music queen was a rapid affair, born from an eager response to the song by Twain, and an unforgettable studio encounter that left Anne-Marie star-struck. The end product, a song rich in the harmonies of Twain's traditional country vibes and the edgy undertones of Anne-Marie's grime-pop style, is both a testament to the versatility of these two artists and a sweet musical surprise for their fans.
This synergy extends beyond the eponymous title track, with the entire album reflecting Anne-Marie's personal journey of self-improvement and quest to break unhealthy habits. It's a mission that has been particularly vital for her in the past year, as she has worked to balance her mental and physical health. The singer-songwriter, who has been open about her experiences with ADHD, OCD, and dyslexia, recognizes the therapeutic effect of her music, candidly admitting, "I think if I wasn't writing songs before I started therapy, I would have been a shell of a human."
Body high gives me sleepless nights
It's a million times what any drug could give (Eh, eh)
And my red eyes, they are twice as wide
 It might look like pain, but to me, it's bliss (Eh, eh)
[Pre-Chorus: Anne-Marie & Shania Twain]
All my friends, they say that you're bad for me
Guess they never felt the high we're on right now
And my sister says I should run away
But she don't know that I just don't know how
[Chorus: Anne-Marie & Shania Twain]
Well, if it's unhealthy, then I don't give a damn
'Cause even if it kills me, I'll always take your hand
It's unhealthy, they just don't understand
And when they try to stop me, just know nobody can
You're still gon' be my man
Yet the 'Rockabye' singer remains endearingly self-aware, acknowledging she hasn't entirely mastered the domain of romantic relationships. She jests about her obsessive tendencies and compulsive online shopping, thereby humanizing the seemingly glamorous lifestyle of a pop star.
For 2023 this writer is looking forward to seeing this song grow through the ranks. This year in particular dozens of top artists have released songs about mental health and the chains it bears on some of us.
"Unhealthy" by Shania Twain and Anne-Marie, this year's hottest duet is out now.