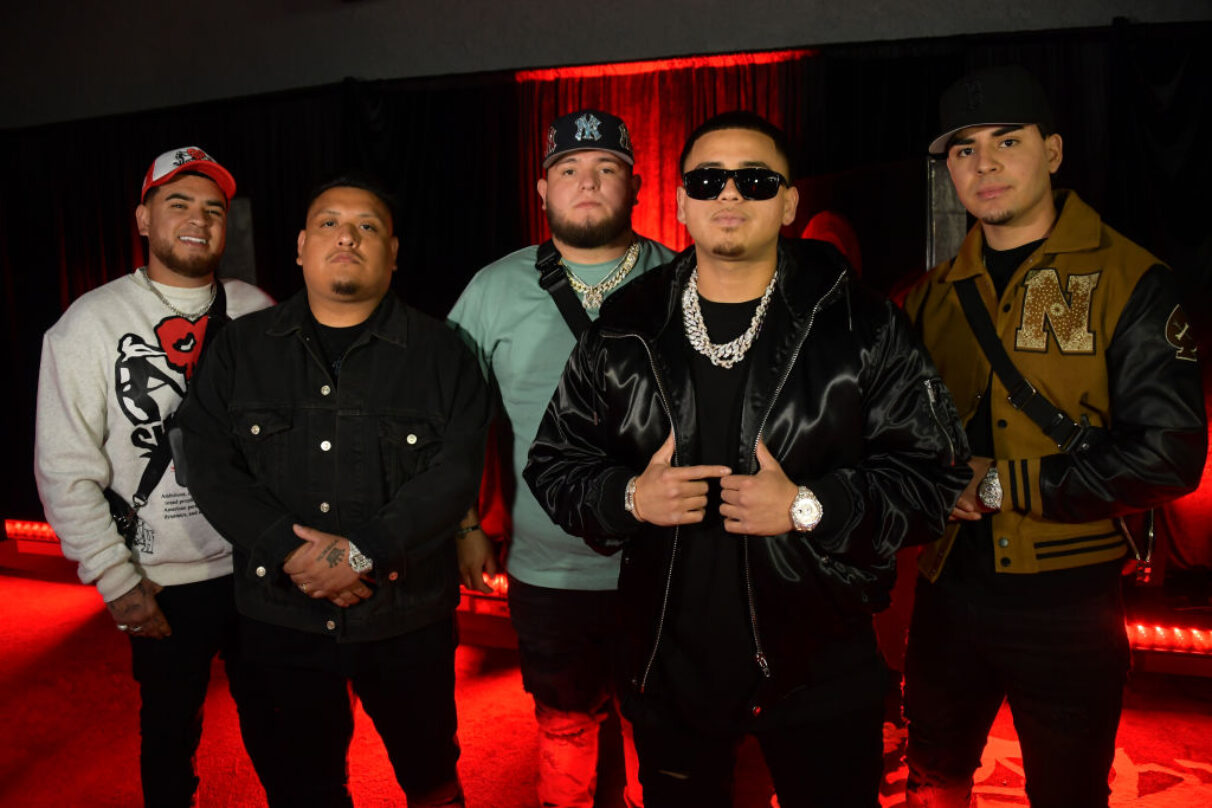 1 Dead After Fuerza Regida's Security Team Is Gunned Down in Mexico – Band Responds
Fuerza Regida's security guard team from Mexico was gunned down yesterday (Aug. 29). According to media reports, the team's vehicle was attacked in Cumbres de Maltrata, Veracruz, Mexico. One of the security staff members died as a result of the assault. 
"We want to send our sincere condolences to the family of our security from Mexico: Mr. Morales," the group wrote on an Instagram story. "Thank you for all you did for the team. YOU WILL BE MISSED." The group's vocalist JOP, aka Jesús Ortiz Paz, also posted a photo of the two on his Instagram story with the words "DEP." 
The Veracruz State Attorney General's Office's (La Fiscalía General del Estado de Veracruz) official statement indicates that an investigation was initiated following the events that took place on the Puebla-Orizaba highway where the victim "Jorge 'N'" was assaulted by firearm impact. The same press statement notes that he passed away while receiving medical assistance at the Regional Hospital of Rio Blanco. 
Although there are no official reports of the reason behind the shooting, reports indicate that the remaining five people in the vehicle — all belonging to the group's security team in Mexico — were unharmed. The security team was traveling from Mexico City to Cancun at the time of the incident.
Social media users are expressing their concern about the band's safety. A social media user wrote: "Fuerza regida getting attacked is crazy." However, it's important to note that none of the band members were on board the vehicle when the assault occurred.
Though there are no scheduled tour dates in Cancun, where the staff was reportedly heading towards, Fuerza Regida is set to continue their Otra Peda Tour 2023 in the U.S. Their next dates include performances in El Paso, TX, on Sept. 8; Atlanta, GA, on Sept. 15; and Bristow, VA, on Sept. 16. Moreover, the band was just confirmed to perform at the annual Camp Flog Gnaw festival in Los Angeles, CA, on Nov. 11 to 12.