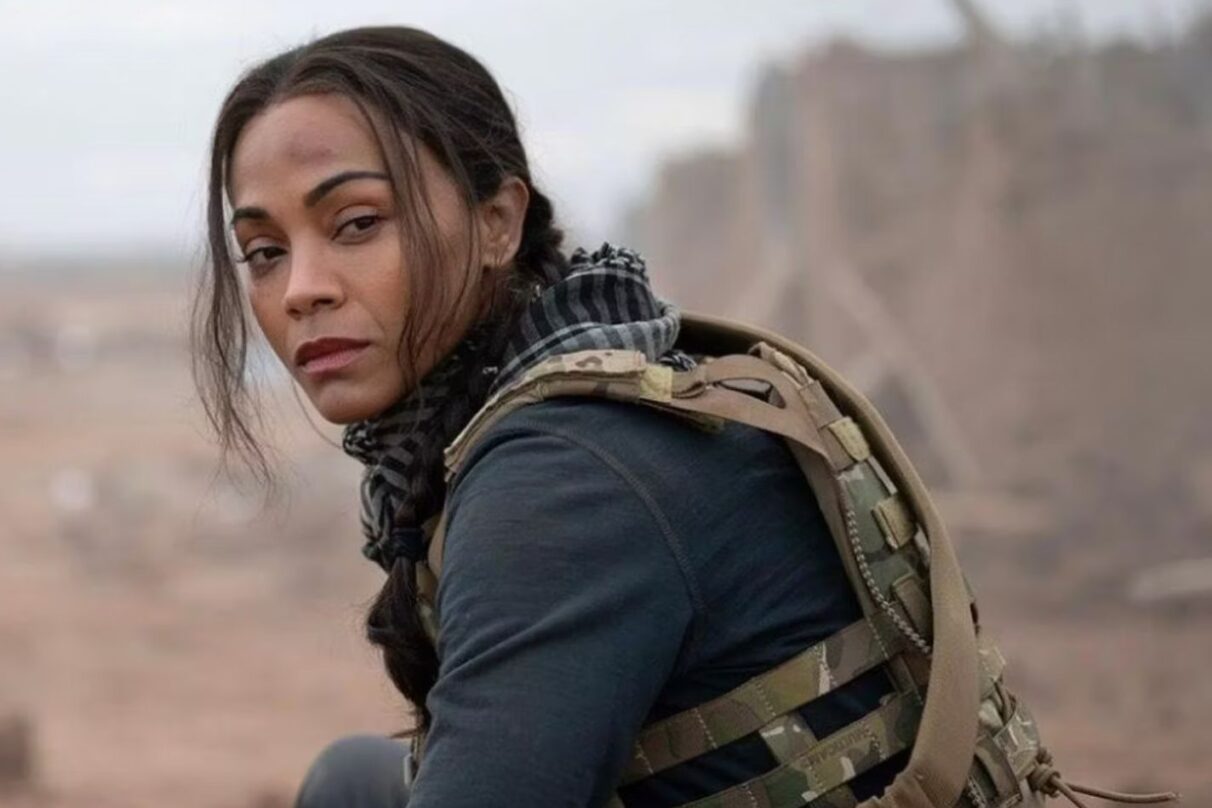 Zoe Saldaña Leads Team of Deadly Women in Upcoming Spy Thriller — Watch the Trailer
In the upcoming TV series, Special Ops: Lioness, Zoe Saldaña plays Joe, a CIA operative spearheading the war on terror in an undercover unit known as the Lioness Program, which is based on real events.
Created by Taylor Sheridan (Yellowstone), Special Ops: Lioness follows Joe, a station chief for an undercover operative program of deadly women. In the first trailer for the series, Joe explains that their mission is to find the wives and daughters of high-profile targets and "place an operative close to them." In doing so, the CIA is able to infiltrate the family of their mark, so they can kill him.
Saldaña stars alongside Laysla De Oliveira, who is of Brazilian descent, and who plays Cruz Manuelos, a Marine on active duty in the Lioness Program and under Joe's care. "If we play this right, it is over before it's begun," says CIA senior supervisor Kaitlyn Meade (Nicole Kidman).
When things don't go as planned, however, Joe is worried that Cruz's life is in danger and that the Lioness Program will be exposed. "Her cover's blown!" Joe yells at one point in the trailer.
Along with Saldaña, De Oliveira, and Kidman, Oscar-winner Morgan Freeman (Million Dollar Baby) stars in the series. He plays Edwin Mullins, the United States Secretary of State. "So, we're just going to pretend a CIA quick reaction force did not execute a kill mission in front of CBS News," he says.
Saldaña was most recently seen reprising her role as Gamora in the Marvel sequel Guardians of the Galaxy Vol. 3, which hit theaters early last month. Last year, she reprised her role as Neytiri in the sequel Avatar: The Way of Water, which went on to become the third highest-grossing film of all time. 
Special Ops: Lioness premieres on Paramount+ on July 23, 2023.