Zedd & The Chainsmokers Shine At The iHeartRadio Awards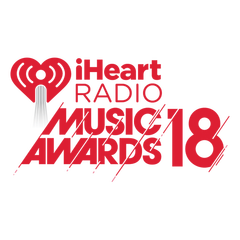 Founded in 2014, the well-recognized and highly anticipated iHeartRadio Music Awards took place last night at The Forum in LA. The awards aim to celebrate the beloved music heard throughout the year across iHeartMedia radio stations nationwide. Electronic dance music fans left feeling happy and satisfied. Zedd and The Chainsmokers, two EDM's most iconic acts, took home well-deserved honors.
The big-name EDM superstars, both nominated in diverse and numerous categories, came out as winners with some seriously impressive defeats. The 'Clarity' musician crushed The Chainsmokers, Cheat Code and Clean Bandit to take home the "Dance Song the Year" for his chart-topping hit with Alessia Cara, 'Stay'. The dynamic American duo won the "Best Collaboration" category for 'Something Just Like This' featuring Coldplay. They also took home the award for "Dance Artist the Year".
If you're trying to relive the excitement from the awards, check out the social media posts from the artists below. The acceptance speeches as well as a personal thank you to the dedicated fan can also be found below.
Congratulations to the deserving artists. We look forward to next year's event to see which artists comes out on top among the rest!
3x winners tonight! Thank you @iHeartRadio for believing in our music and supporting us and helping making us the artists we are! And thank you to your FUCKING AWESOME fans who allow us to express ourselves and always show LOVE pic.twitter.com/KD8fs5qADP

— THE CHAINSMOKERS (@TheChainsmokers) March 12, 2018
WE DID IT!!!
♥️ pic.twitter.com/uZvrUmKzE6

— Zedd (@Zedd) March 12, 2018