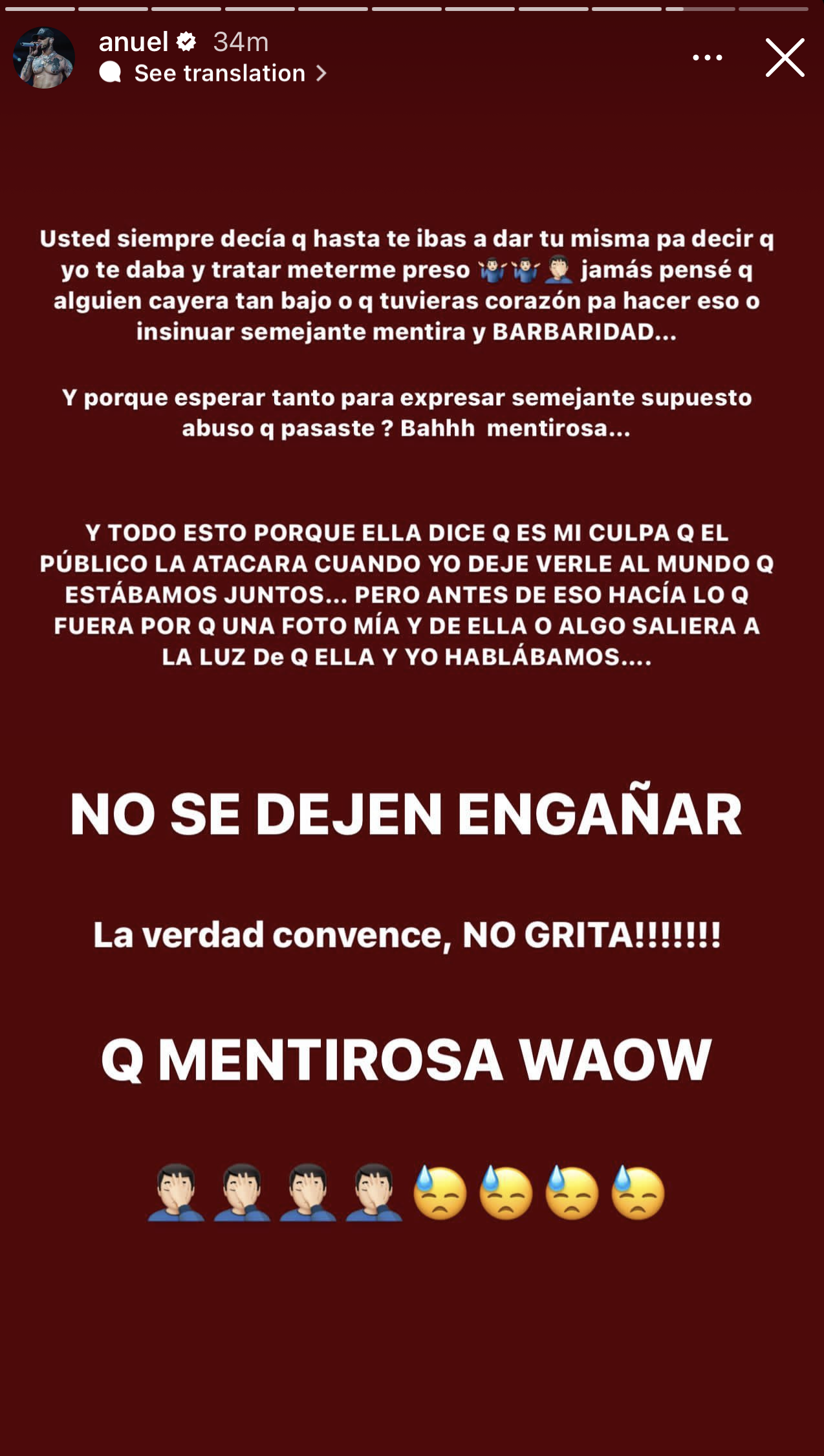 Yailin La Más Viral Accuses Anuel AA of Physical Abuse When Pregnant
Trigger warning: This story contains sensitive content regarding physical violence.
Five months after Yailin La Más Viral and Anuel AA officially split up, Yailin is making some shocking accusations about her ex. On Thursday (July 6), the "Pa Ti" rapper posted to her Instagram Stories claiming that Anuel physically abused her when she was pregnant with their daughter.
The main accusation was written in Spanish by Yailin. She said, "Tell the world Ema that you beat me while pregnant, I never said anything because of my daughter." Ema is a shortened version of Anuel's real name Emmanuel.
Yailin continued with her posts on Instagram Stories, which were captured by People en Español, with more allegations of abuse at the hands of Anuel and claims that he left her and their daughter without any money.
"Me dejaste sin un dólar, te robaste el único dinero que yo tenía a mi nombre," she wrote. "La ropa mía, las prendas. Me dejaste sin nada".
Yailin also posted a photo of herself with an injury to her face that she alleges was made by Anuel. "Real hasta la muerte," she wrote as a caption to the photo. She continued: "Yo tengo todas las pruebas aquí, que hasta mi propia casa tuve que comprar… y no seguiré subiendo estados, cuando tú quieras subimos todo."
Anuel took to social media to defend himself against the accusations. "Pero más bajo de lo más bajo … Usted siempre decía que hasta te ibas a dar tu misma para decir que yo te daba y tratar de meterme preso," he wrote. "Jamás pensé que alguien cayera tan bajo o que tuvieras corazón para hacer eso o insinuar semejante mentira y barbaridad."