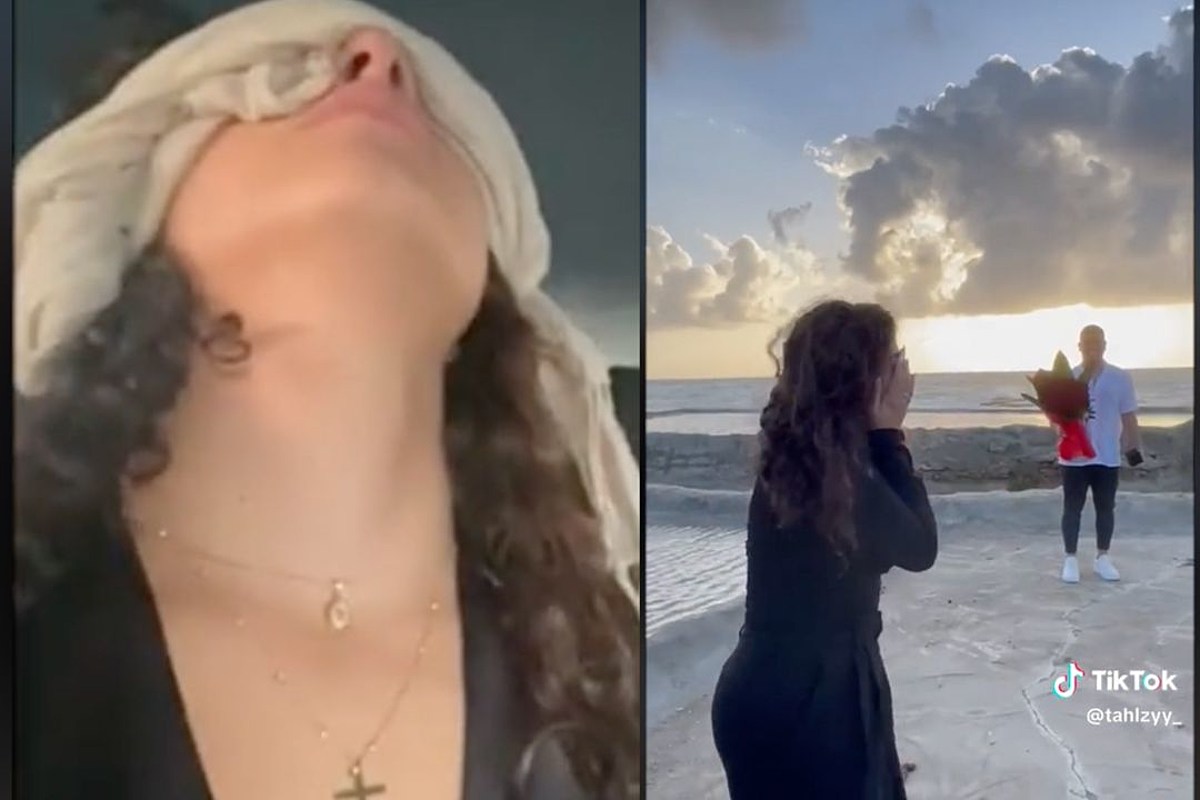 Woman Kidnapped at Gunpoint in Shocking Marriage Proposal (VIDEO)
Would you marry a person who set up your fake kidnapping at gunpoint?
While vacationing in Lebanon, Adam, a man from Sydney, Australia, set up a marriage proposal by having people blindfold and kidnap his girlfriend at gunpoint, then take her to a beach where he was waiting to propose to her.
His sister, Tahlia, shared footage of the proposal on TikTok, where it went viral and received serious backlash.
The footage begins with Vanessa, the woman who gets proposed to, drinking coffee in the backseat of a car with her aunt, sister and Tahlia. "Criminals" wearing balaclavas approach the car with guns (which are later confirmed to be fake) before pulling a screaming Vanessa out and into a separate vehicle, where they blindfold her.
Quietly, and unbeknownst to a visibly terrified Vanessa, her family members also get into the vehicle.
READ MORE: Bridesmaid's Best Friend's Fiance Confesses Love for Her
After a short ride, the "kidnappers" lead a still-blindfolded Vanessa out of the car and down to a beach, where her family and Adam are waiting. When they remove the blindfold, her boyfriend approaches holding flowers, as a live band performs in the background.
Adam then pulls out a ring box and gets down on one knee.
"You're joking!" Vanessa, crying and laughing at the same time, tells him before accepting his proposal.
Watch the proposal, below.
Speaking about the viral proposal to The Daily Mail, Tahlia claimed her future sister-in-law was "genuinely happy" with the proposal and engagement.
"[Adam] always joked that he wanted to propose in a way to scare her and my family joined in and made it possible when she was visiting family in Lebanon. They always play pranks on each other so it's just their relationship … the overall planning took three months," she shared.
The Quickest Celebrity Engagements