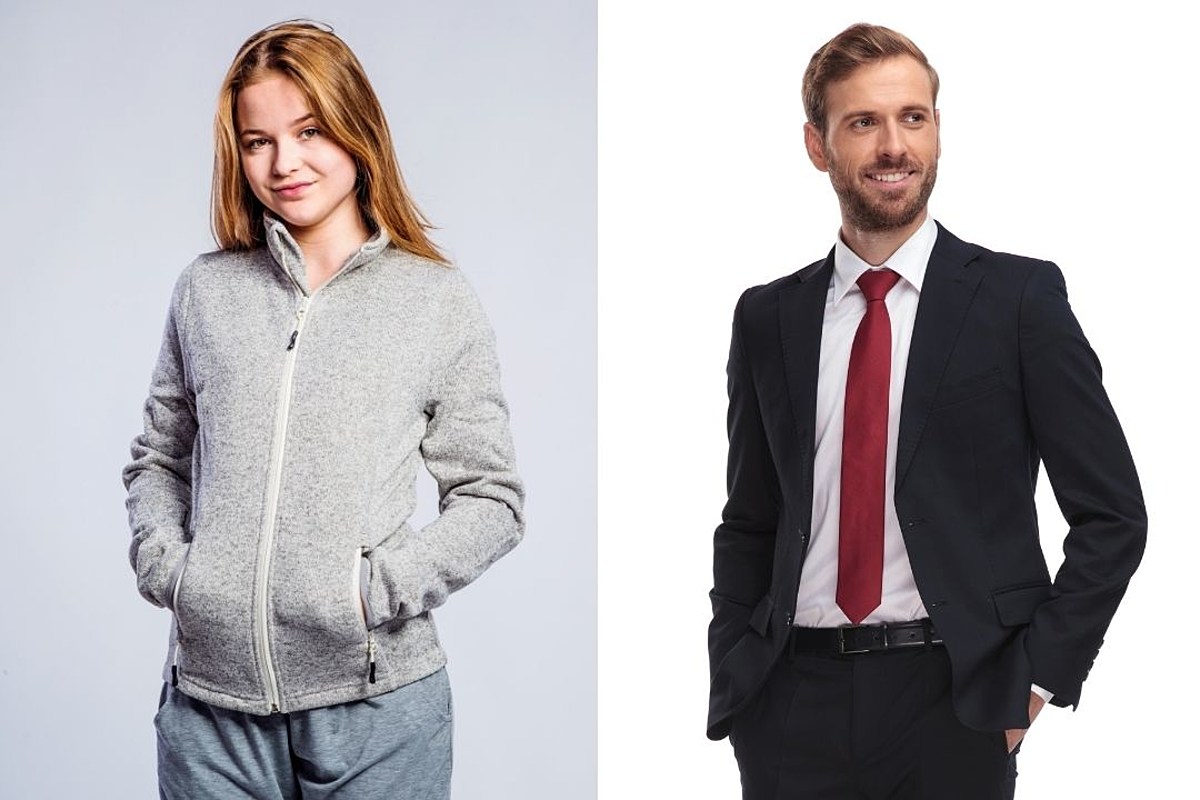 Wife Slams 'Overdressed' Husband for Making Her Look Like 'Slob'
A sharp-dressed man on Reddit is seeking advice after his wife slammed him for being overdressed, making her look like a "slob."
The man explained he works in a corporate setting which requires him to wear formal attire. However, he's become very comfortable in his typical tailored pants and button-up shirts.
"I know that I'm overdressed most of the time, but I just enjoy being dressed well, and it has become my style," he explained in his post.
His wife, on the other hand, dresses very casually and "likes wearing casual and comfortable clothes like sweatpants and hoodies."
Unfortunately, when the couple go out, his wife feels insecure.
"My wife says that when we go out together that I make her look like a slob because I'm overdressed, making her look like she doesn't take care of herself," the man wrote.
Things took a bad turn during a recent visit with his in-laws.
"I was wearing my usual style of clothing while my wife was just wearing a [hoodie] and some sweatpants. My wife's mother made a joke about me looking nice in my clothes and then jokingly said that people would never assume that my wife and I are married and that I should encourage her to not dress like a slob," he explained, adding he tried to laugh it off and told his mother-in-law that his wife "just likes being comfortable."
READ MORE: 5-Year-Old Goes on Amazon Shopping Spree Using Mom's Account
His response didn't sit well with his wife.
When they returned home, she slammed him for overdressing and told him to "stop dressing like a pretentious person" and wear "normal clothing like everybody else and stop making her look bad."
In an attempt to curb the argument, he explained to her that everyone should be able to dress however makes them feel comfortable, but it just "turned into a petty argument that shouldn't have even taken place at all."
In the comments section, Reddit users roasted the wife for overreacting and under-dressing.
"OK, pants with a button-down shirt is not 'formal wear,' it's closer to 'Casual Friday.' If your wife thinks she looks like a slob in comparison, then that says something. It's not as if you're in a top hat and tails," one person commented.
"Maybe she should be upset with the person calling her a slob? Regardless, barring any dress code/expectations, everyone should get to wear what makes them feel comfortable, happy and confident," another wrote.
"Why does your wife think it's OK for her to dress how she wants, but it's not OK for you to dress how you want? That double standard is unfair," someone else weighed in.
Worst Celebrity Couple Fashion Looks