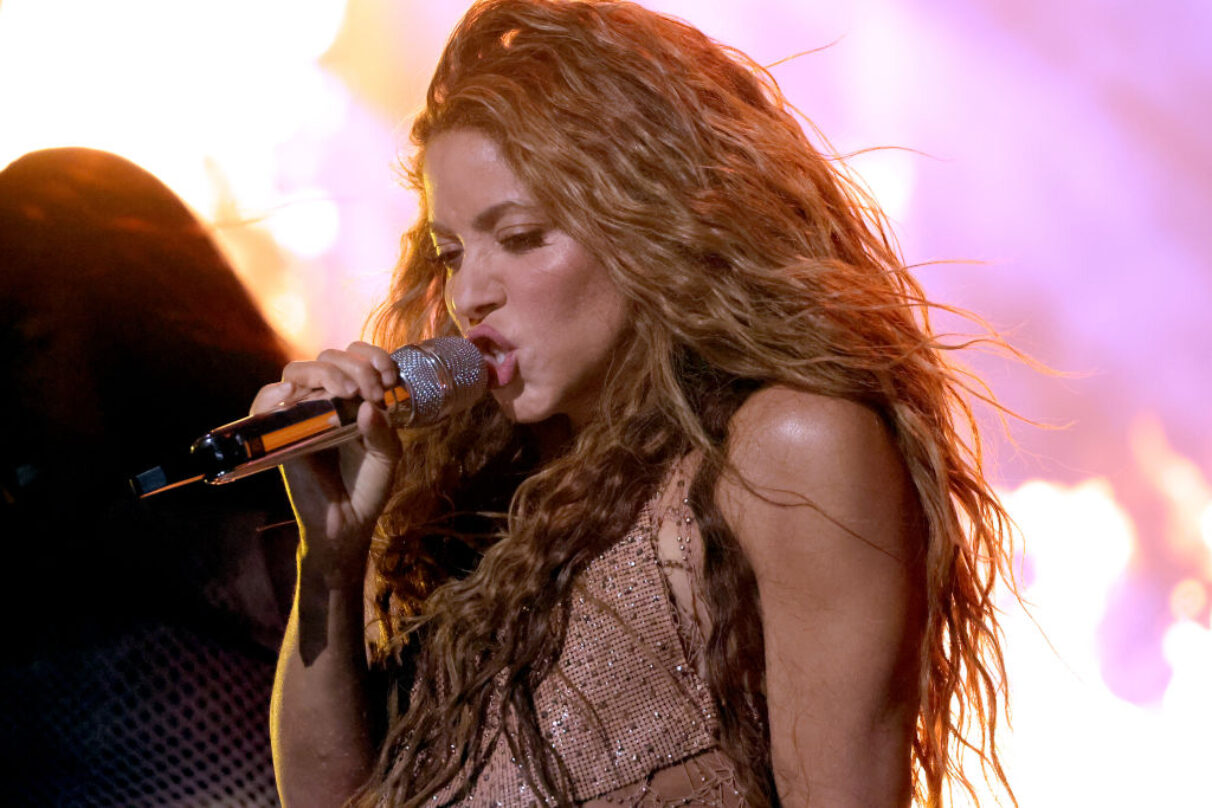 Why Are We Discussing Whether Shakira Was Lip-Syncing or Not at VMAs?
Shakira's electrifying performance at the 2023 MTV Video Music Awards was one to watch. Tonight (Sep. 12), the Barranquilla-born artist, known for her hit-heavy catalog and captivating dance moves, received the Video Vanguard Award and performed a career-spanning medley of her greatest hits, from "She Wolf" to "Whenever, Wherever" and "Ojos Así." Yet, amidst the thunderous applause and Wyclef Jean's declaration of Shakira being a "musical genius," some viewers couldn't help but speculate whether she was lip-syncing.
"No way they're doing all this for Shakira to lip sync for 10 mins like what's the point fr," one person tweeted, while another said, "I love Shakira, but the lip sync is a little obvious in this one." Two of the countless posts following her performance.
Let's pause for a moment and consider reality. Shakira danced, zoomed, and gyrated through nearly 10 minutes of high-octane entertainment, activating the crowd with every step she took. Her final act of crowd-surfing and rising from the ground was proof that there's no slowing down for the artist, who kept the same energy from start to finish. The performance was a testament to her dedication, artistry, and influence in the music industry.
In the realm of live entertainment, it's not uncommon for artists to use backing tracks or lip-sync portions of their performances, if she even did lip-sync to begin with. However, we must remember that the essence of such spectacles lies not in the technicalities but in the artistry and emotion conveyed. Shakira's performance was a celebration of her art, her contribution to the music industry, and her connection with her fans, both new and old.
Artists often go for backing tracks or lip-syncing to maintain vocal quality during demanding choreography or enhance the overall audio-visual experience, especially during a broadcast. This practice is widespread, and it is not unique to Shakira. So, we should refrain from singling out an artist for scrutiny, especially on a night they're honored.
In the age of social media and instant opinions, it's easy to get caught up in minor details. However, we should take a step back and appreciate artists' dedication and effort in putting together any type of performance for their fans. Shakira's performance was a tribute to her remarkable career, and it should be celebrated as such.
Again, nobody is certain if she was even lip-syncing. Let us focus on the energy, passion, and artistry that Shakira brought to the VMAs stage. Let us celebrate her legacy, cultural pride, and undeniable talent. The discussion should revolve around the music, the dancing, and the emotions she stirred in us and the crowd rather than the possible technicalities of her performance. Shakira has given us years of music and memories; it's time to return the favor by rejoicing in the incredible show she put on for us all.