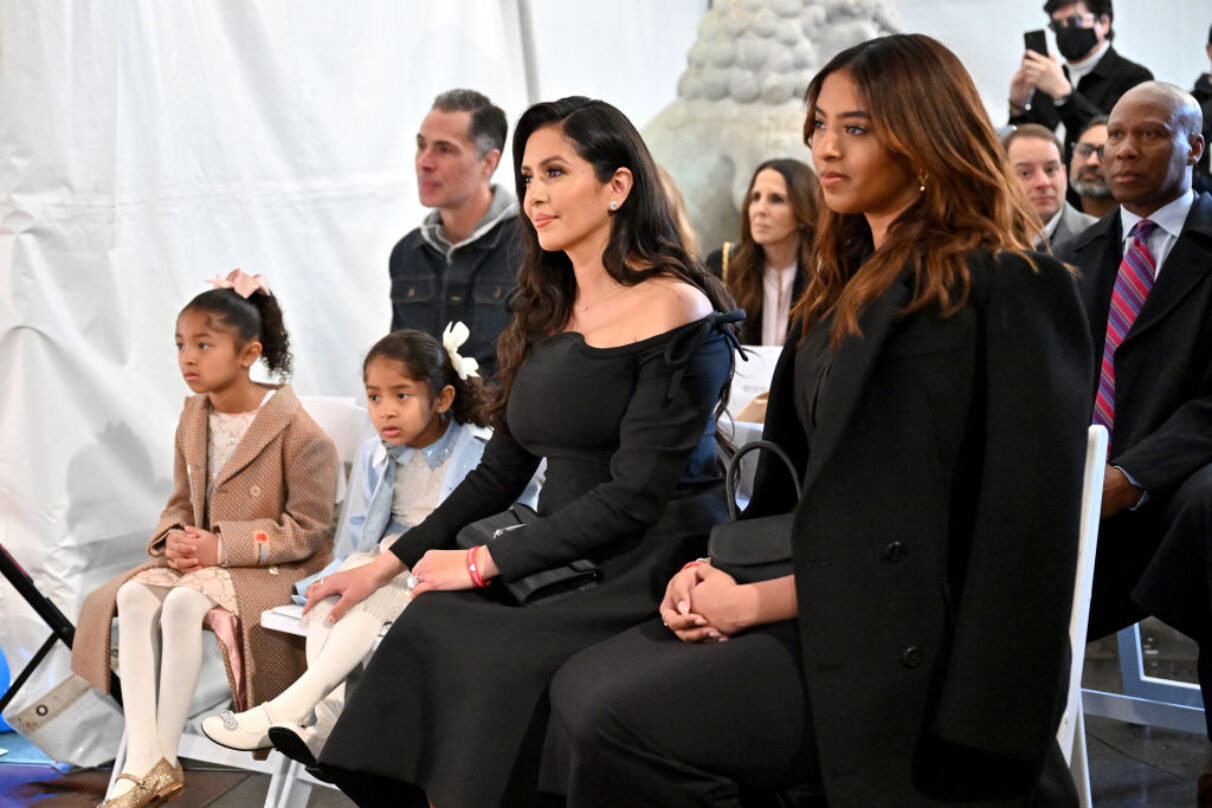 WATCH: Vanessa Bryant & Daughters Honor Kobe Bryant During Emotional Ceremony
Kobe Bryant's legacy in Los Angeles has immortalized him within the city and in the hearts of the residents. The most recent honor given to the late-basketball great took place this week with his hand and footprints permanently displayed at the famed TCL Chinese Theatre on Hollywood Blvd. The ceremony was attended by Vanessa Bryant and their daughters Bianka, Capri, and Natalia.
During the ceremony, Natalia, 20, the eldest daughter of Vanessa and Kobe, spoke about her father's legacy and the importance of the TCL Chinese Theatre choosing to permanently display Kobe's hand and footprints.
"I'm honored to be here today to recognize the man that we all knew and love my dad, Kobe Bryant," Natalia said. She later added: "This day symbolizes the impact that he has had on a city that he loved and cared for so deeply."
The Bryant family has worked tirelessly since Kobe and Gianna's death on January 26, 2020 to continue to uplift his legacy. In the three years since Kobe's death, Vanessa has worked to cement his philanthropic endeavors and remind everyone how much Los Angeles and basketball meant to him.
The family has also fought for Kobe's and Gianna's right to privacy which was violated by first responders who took photos of the bodies at the crash site. Vanessa won a legal battle against Los Angeles County for $16 million along with Chris Chester, who was awarded $15 million. Chester was the husband and father of two victims. 
"Dad, you're an icon, a legend, the storyteller, and most importantly, the best girl dad any young woman could ever dream of," Natalia said to end her speech. "I'm honored to be here to represent you and our family, and we are extremely proud of you. We will love you forever and always. Love, Natalia, Gianna, Bianka, Capri, and Mommy."