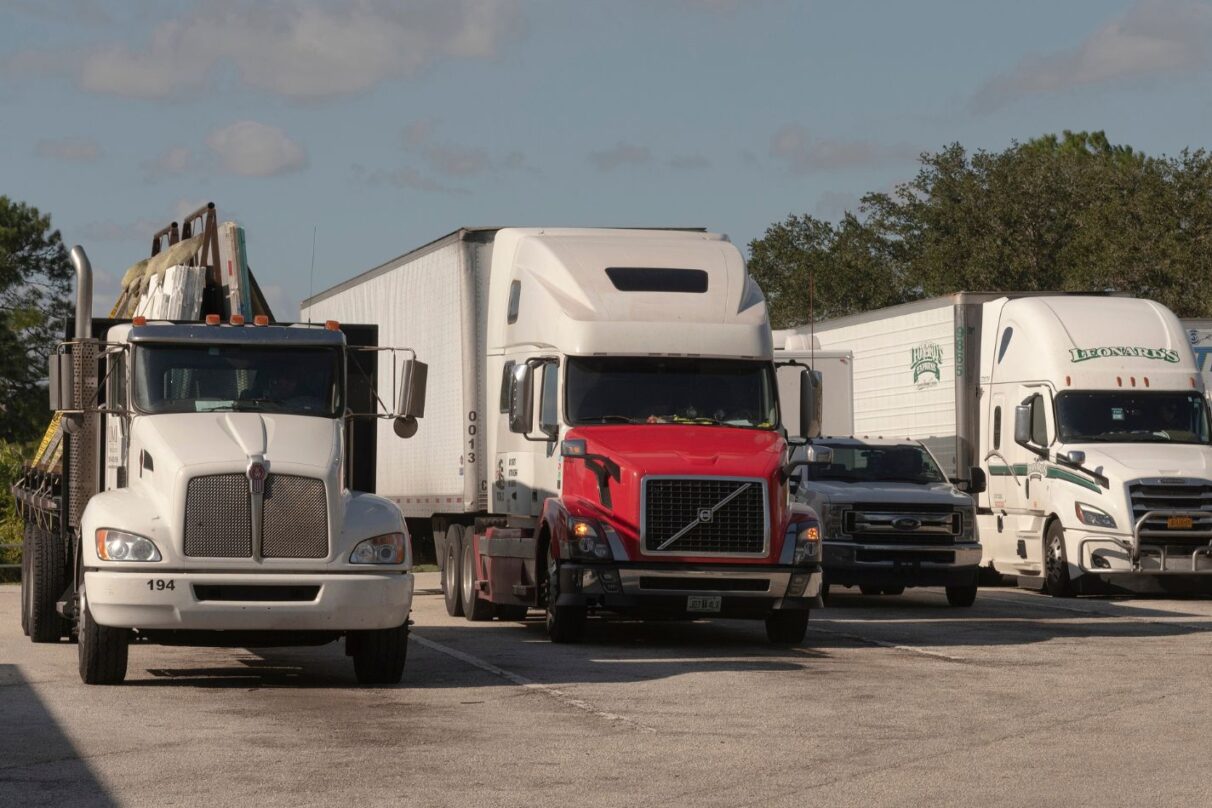 WATCH: Truck Drivers Call for Boycott on Delivering Goods Into Florida
Florida is already seeing the consequences of its controversial anti-immigrant law, SB1718, that was signed by Governor Ron DeSantis and will go into effect on July 1, 2023. Those consequences continue to expand with truck drivers now calling for a boycott on deliveries to the Sunshine State, which has led to long lines at gas stations as Floridians prepare for what's to come.
In a video posted by TikTok user @zeekvlogz, the trucker urged his fellow Latine drivers to stand together and boycott Florida. He referenced Rogel Aguilera-Mederos, who was hit with an unjust 110-year sentence when his breaks failed and caused a pileup, as an example of a time when the community came together to fight for justice.
"I don't know about you guys, but my truck will not be going to Florida at all," he said in the video. "If we all came together as one community for Rogel Aguilera when he was facing injustice, I'm pretty sure we can all come together as a Latino community and boycott Florida as a whole."
He added: "What they are doing to our brothers and sisters out there is not fair. And even in the truck driving industry, we're millions. So, hopefully, we all come together and we all boycott Florida and we all say no to loads going to and from Florida."
Other videos have been pouring onto social media platforms where truckers are vowing not to deliver loads to Florida.
Another trucker named Roberto Sandoval called on his fellow drivers to stay out of Florida starting in June. He describes SB1718 as a "stupid, silly" law and said he would not be traveling to Florida "in defense of our Latin American brother." He added that June 1, 2023, would be a "day without immigrants."
Rep. Alexandria Ocasio-Cortez said politicians like DeSantis will find out what happens when immigrants are taken for granted. "Anti-immigrant policies reap what they sow," she said. "The U.S. has such deep needs right now, particularly in labor. Time to stop biting the hands that feed."