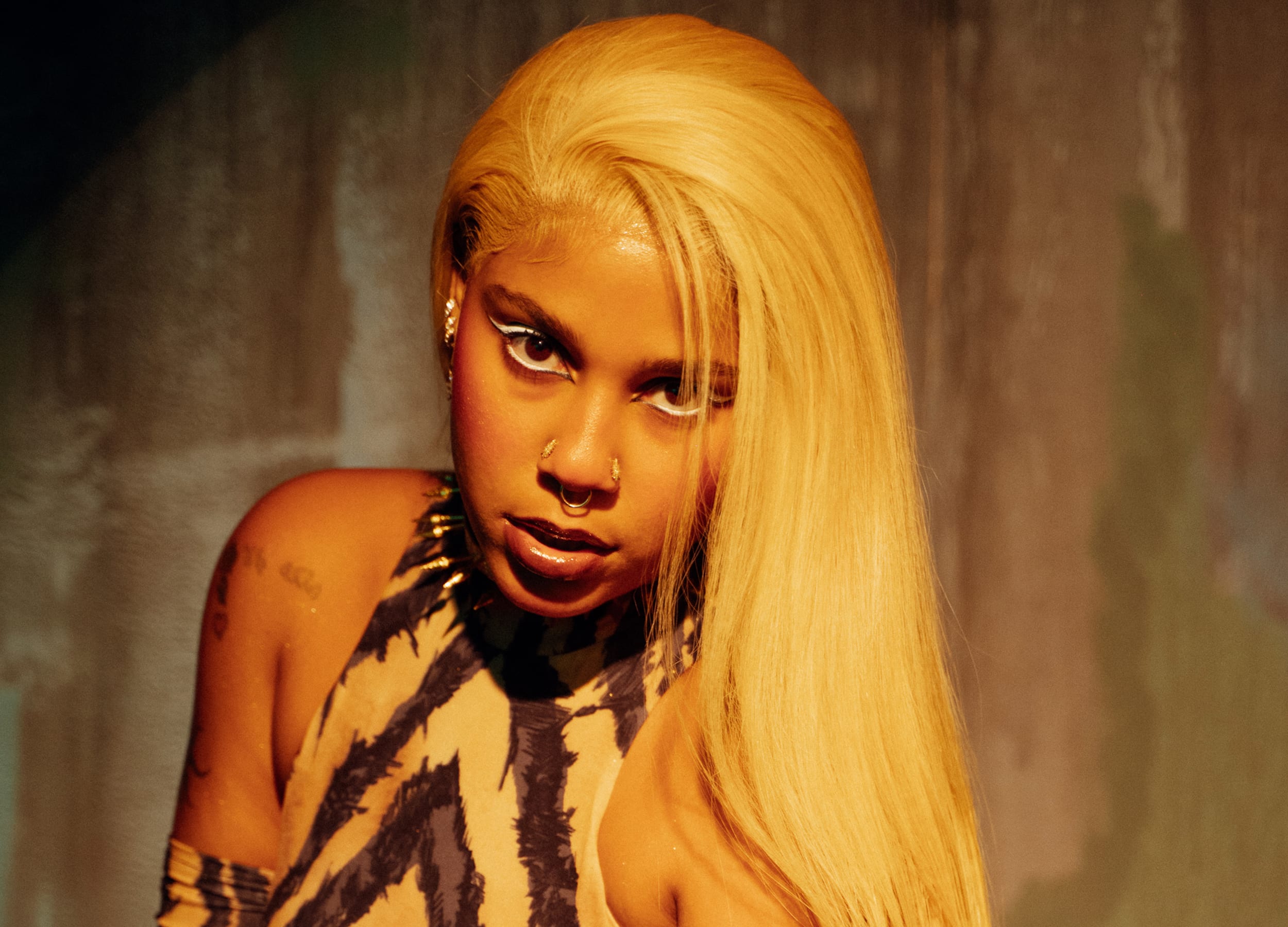 Watch: Tokischa Wants a "Delincuente" in New Video With Anuel AA & Ñengo Flow
Tokischa is leaving no room for subtlety with her latest single, "Delincuente," featuring Anuel AA and Ñengo Flow.
Anyone who follows her work knows Tokischa is an unapologetic provocateur and seems determined to keep pushing the thresholds of artistic expression. However, "Delincuente" might be the Dominican rapper's most boundary-pushing effort yet, as the track and its companion visual leave very little to the imagination.
The music video was filmed in Tokischa's hometown of Santo Domingo in the Dominican Republic. The clip, directed by Raymi Paulus, shows us what goes beyond Tokischa's bedroom walls as she raps over the dembow track about her most uninhibited desires. The verses from Anuel AA and Ñengo Flow, who share co-writing credits with Toki, thrust the explicit nature of the track further as they hold no bars in sharing their carnal fantasies.
Even Yailin La Más Viral makes a surprise appearance in the visual after rumors of a split from her husband Anuel has made headlines. 
"A song by Tokischa with Anuel AA came out! What could go wrong?" says a tongue-in-cheek Twitter user. "The song should be very romantic and beautiful." 
"The new song by Tokischa and Anuel describes exactly why I love delinquents," says another music fan on social media.
Tokischa has been having a summer for the books. Earlier in June, she linked up with Madonna for a headline-grabbing Pride Month performance where they sang a mashup of their hits "Hung Up" and "Linda." Toki has also been on a spree of releasing new singles with Ozuna and Eladio Carrión. Tokischa fans can catch the rapper performing her latest hits on the newly announced "Popola USA Tour," which will play several major cities across the U.S. throughout the Fall. 
Watch the music video for "Delincuente" below (Warning: NSFW):