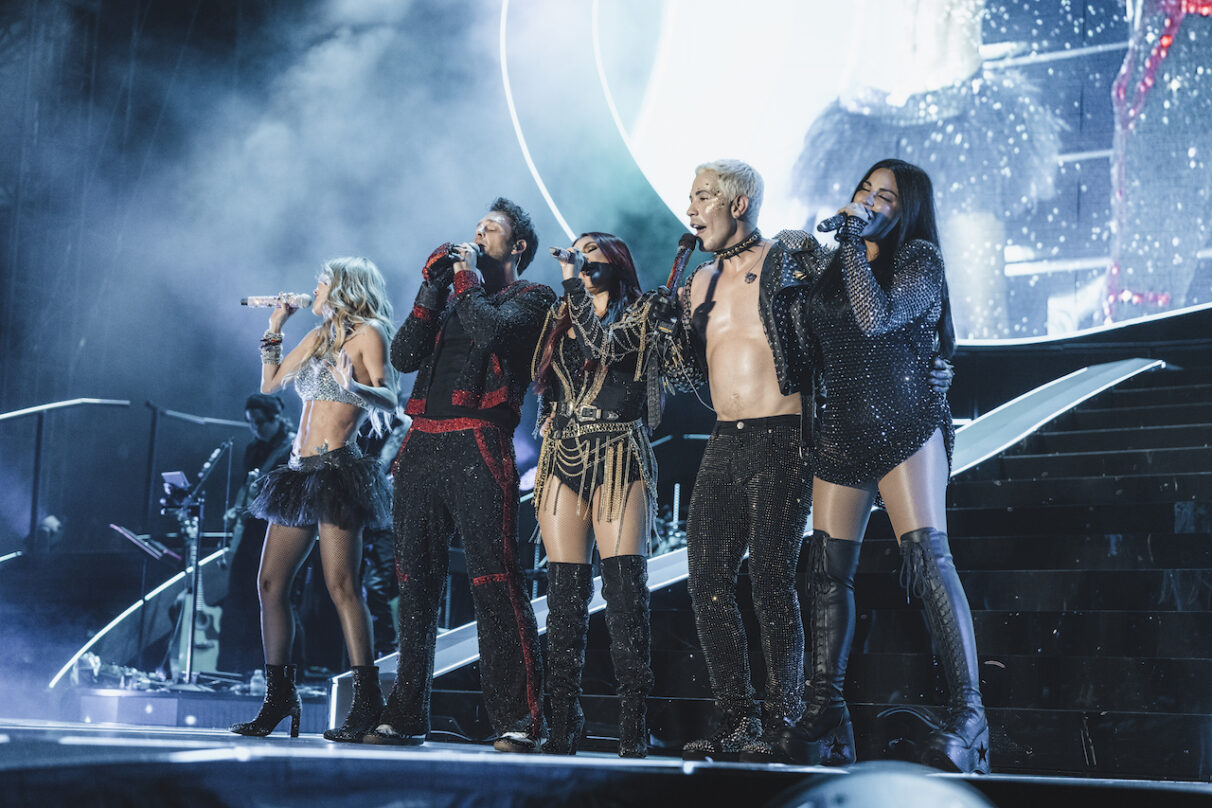 WATCH: RBD's Classic Songs Get the Música Mexicana Treatment
RBD's greatest hits got re-imagined in the styles of música mexicana. Mexican acts like Calibre 50, Banda Los Sebastianes, Los Rojos, and Chiquis teamed up for a covers album called Somos Rebeldes, which was released today (Nov. 3).
RBD fever has gripped the world once again thanks to the iconic pop group's reunion tour this year. Last month, RBD wrapped up the U.S. leg of the Soy Rebelde Tour in the U.S. With many people feeling nostalgic for the Mexican ensemble's music, many música mexicana acts have come together to record new versions of the band's classic songs. Chiquis appears on the Somos Rebeldes album twice. She covered "Sólo Quédate En Silencio" with Aarón y Su Grupo Ilusión and "Este Corazón" with Los Rojos.
"RBD's music is emblematic and it is an honor to be able to perform two songs from their repertoire as a tribute to their successful career," Chiquis shared in a statement. "When I suggested the idea of 'Sólo Quédate En Silencio' as a cumbia to Fonovisa, they supported me and introduced me to my colleagues Aaron Y Su Grupo Ilusión, resulting in this danceable and delightful cumbia."
Chiquis belts her heart out, singing along to "Sólo Quédate En Silencio" and "Este Corazón." In the music videos, Aarón y Su Grupo Ilusión and Los Rojos join her wearing the Elite Way School uniforms from the Rebelde telenovela. The album also includes covers of "Nuestro Amor" by Calibre 50, another version of "Sólo Quédate En Silencio" by Banda Los Sebastianes, "Sálvame" by Banda Carnaval, and "Rebelde" by Banda Fortuna.
Saak, who appeared in the second season of the Netflix Rebelde reboot, joins Los Socios del Ritmo for a cumbia version of "Enséñame." Morenito de Fuego, Vilax, Ricardo Murillo, Marián Oviedo, Griss Romero, and Angel Carillo also contributed to the album. 
Check out the music video for "Este Corazón" with Chiquis and Los Rojos.