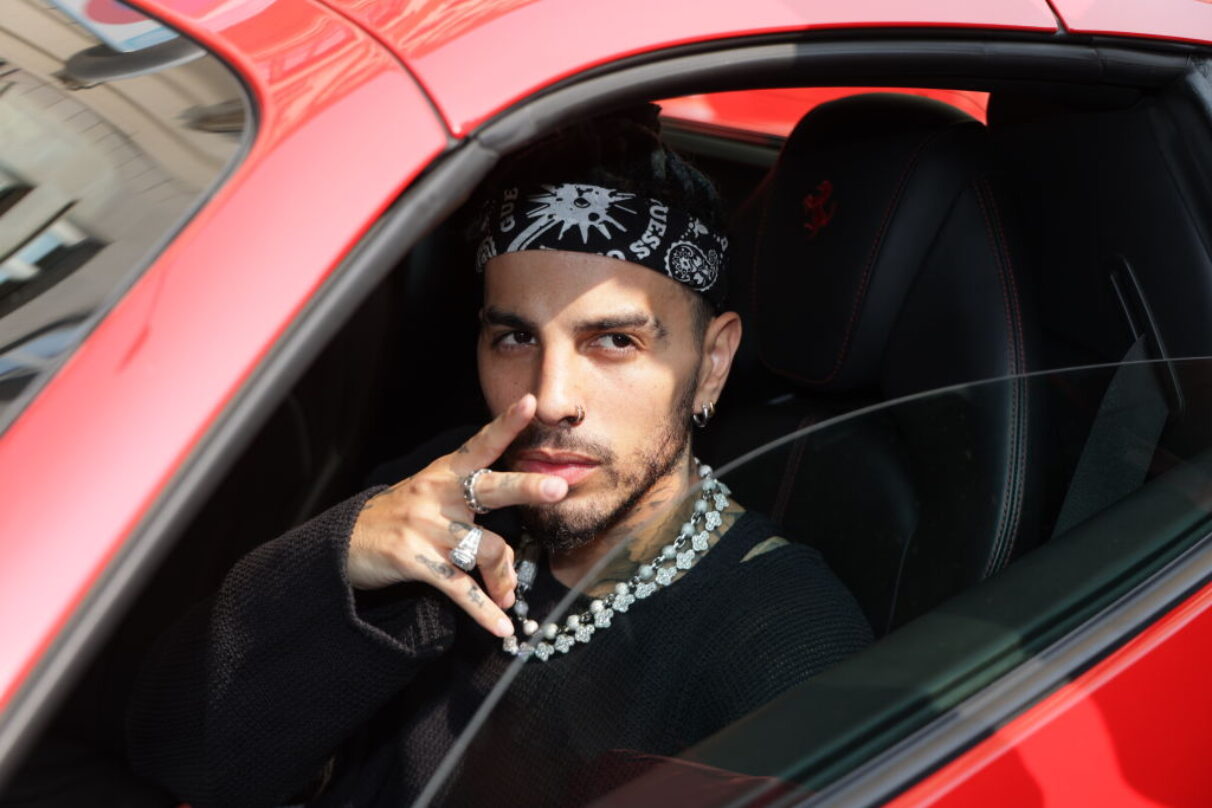 WATCH: Rauw Alejandro Cruises with Miguel Bosé in 'SI TE PEGAS' Music Video
Rauw Alejandro and Miguel Bosé is a combo we didn't see coming. Today (July 7), the two creatives released the music video for their fresh joint track "SI TE PEGAS," from the Puerto Rican artist's newest album Playa Saturno.
Directed by Marlon P, the music video starts by showing Rauw in an all-white outfit, surrounded by towers covered in mirrors. After, it shows him laying down his verse in front of women who appear to be sunbathing on steps. When Bosé's verse comes on, he wears an all-black outfit in the passenger seat alongside Rauw and three women dancing in the backseat. The two jam out to the song as they cruise on the road. In the last half of the video, Rauw shows off his signature dancing moves while the crowd dances in the background. 
Social media users are raving about the unexpected collaboration. A YouTube user, @juanjorodriguez9327, wrote: "MIGUEL BOSE is unstoppable. a genius. always visionary. his indie electro pop offerings are amazing. He is great at urban in this feat(uring)." Another YouTube user, @esq321, wrote: "I love it I never thought I'd see this collaboration but it sounds amazing!"
"SI TE PEGAS" is part of Rauw's newest album Playa Saturno, which dropped earlier today. Other stand-out collaborations include "PICARDÍA" with Mexican singer Junior H, the hard-hitting reggaeton banger "CELEBRANDO" with Ivy Queen, and "Ponte Nasty" featuring Jowell y Randy.
"While I was touring, I couldn't stop thinking about summer, the season that holds many of my memories and adventures near the beach in Puerto Rico, where music always accompanied me in all these experiences," he wrote in an Instagram post. "Being away from home really is like living on Saturn. I was filled with nostalgia and in no time, I don't know how I made it real. I decided to make this ALBUM for all the fans of CLASSIC AND MODERN REGGAETON, especially for my people in PR."
Watch the official music video for "SI TE PEGAS" below.