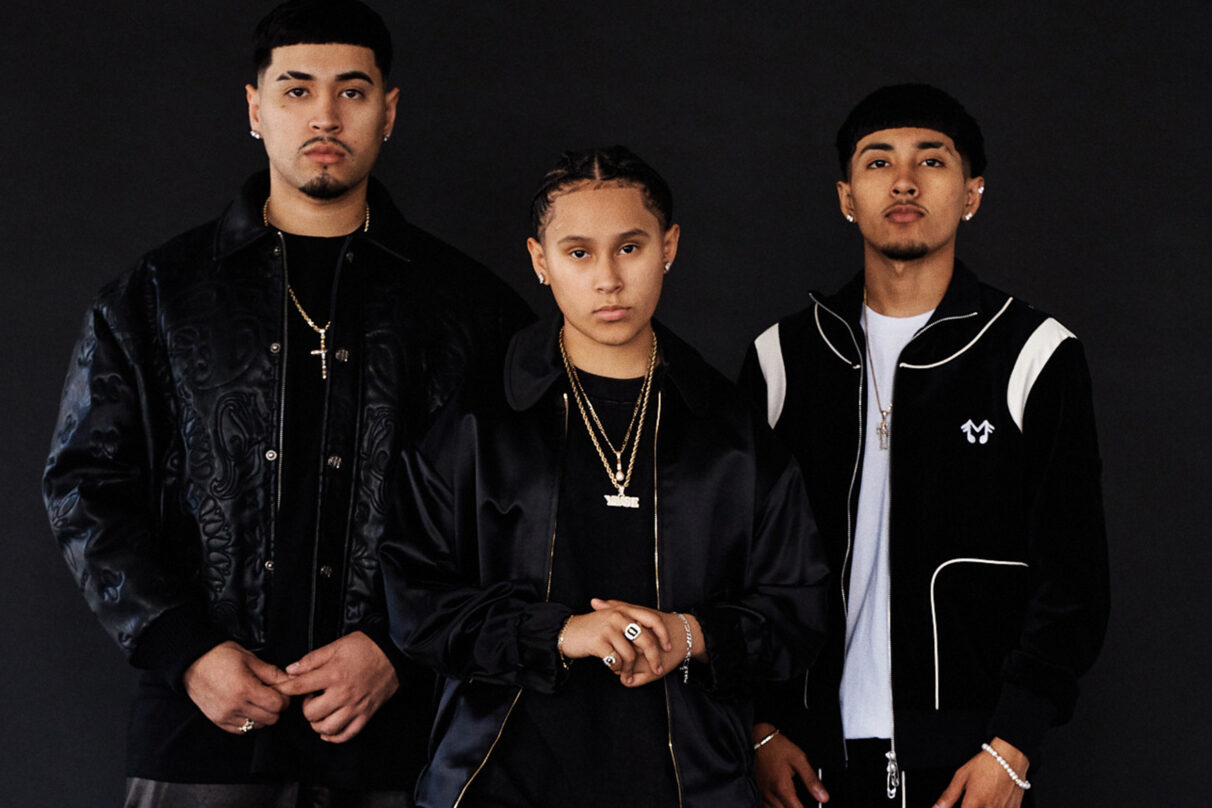 WATCH: Mexico's President Defends Yahritza y Su Esencia After Backlash
People of all calibers are defending Yahritza y Su Esencia. The latest person showing empathy? None other than the Mexican president Andrés Manuel López Obrador (AMLO), who talked about showing mercy to the family trio during his daily press conference earlier today (Aug. 31).
AMLO introduced Yahritza y Su Esencia — a band that he's previously had on his radar and even recommended — explaining that though their parents were born in Mexico, the siblings were born in Washington. "They did an interview and said they disliked Mexican food, something like that," AMLO said. "Poor kids, it went very badly, but they didn't do it in bad faith."
He went on to call the incident "a mistake." "They have already apologized," the President noted. "Yahritza is a 16 or 17-year-old girl, she fell into depression, and so did her parents because there is that feeling I am talking about."
After showing empathy to the Martinez siblings, he mentioned that Grupo Frontera will be performing at the Zócalo in Mexico City on Sep. 15. AMLO also shared that people are asking him why Yahritza y Su Esencia is coming [back to Mexico]. Though people are speculating that the trio might join Grupo Frontera at the Mexican Independence show at the Zócalo, it's unclear what AMLO meant. Yahritza y Su Esencia has a hit collaboration with Grupo Frontera, "Frágil," and will probably still be in town following their appearance at Festival Arre. However, the Mexican President encouraged them to come back. 
"If they have already offered apologies and did not act in bad faith, we cannot turn them down. Imagine canceling the participation of an artist — of a girl — because she made a mistake. Pobres," he told the audience.
Before concluding his talk on Yahritza, he also said that he watched an interview where the group talked about eating beans. To this, he said: "We cannot go to such extremes, and we must be respectful… We cannot act with intolerance." He then noted that if they do come back to Mexico, he will ask someone to take them to get good Mexican food, like tacos, pozole, and even horchata.
Watch the segment below.