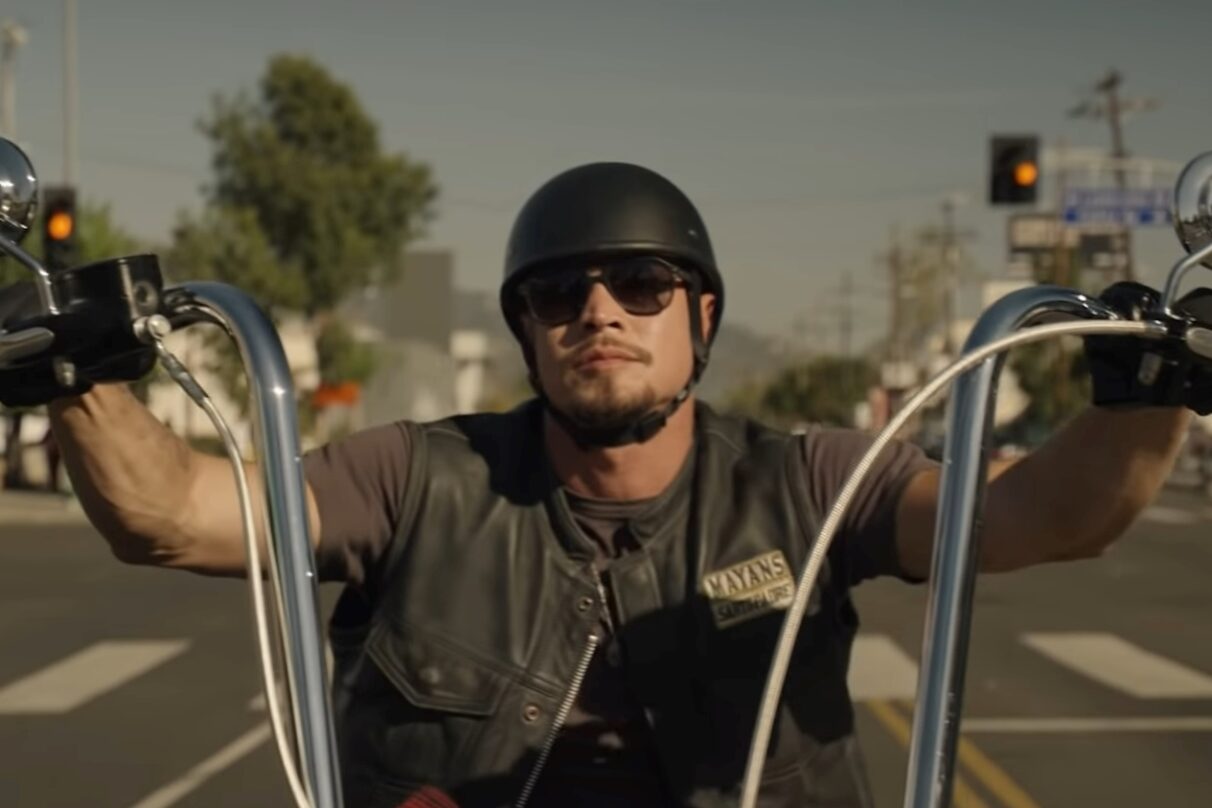 WATCH: 'Mayans M.C.' Final Season Trailer Pits Rivals Against Each Other for Epic Battle
The first full trailer for the fifth and final season of Mayans M.C. debuted online Wednesday (April 26) and it looks like EZ Reyes (JD Pardo) is going to be going through some things. A teaser trailer for season 5 was released last month.
There are a lot of questions that will need to be answered in the final season of the popular series, the most compelling being whether the Mayans and Sons of Anarchy will finally meet in an epic battle to the death. All signs point to yes.
The promotional poster features EZ writhing in pain or fear as the skeletal hand of the Grim Reaper grabs his face. "I passed out during one of these shots," Pardo wrote on social media. "Things get pretty intense this season. Don't miss it! It's our last one. Cheers!"
At the start of the trailer, EZ is seen sitting at the head of an empty table. "EZ made his choice," EZ's father, Felipe Reyes (Edward James Olmos), tells his son Angel (Clayton Cardenas). Angel responds by asking his father if he's already "given up" on his brother. "You haven't?" Felipe asks.
Members of EZ's club aren't sure he can lead them and think that he might get them all killed. EZ, however, wants a chance to prove he has what it takes. "I'm about to take this club to heights it's never seen," he says.
The Mayans might prove to be correct when EZ meets face to face with Sons of Anarchy leader Isaac Packer (JR Bourne), who tells him that he's "not leaving until someone dies." As the saying goes, "Heavy is the head that wears the crown."
Along with Pardo, Cardenas and Olmos, some of the other Latine cast members returning for the final season include Danny Pino, Carla Baratta, Emilio Rivera, Frankie Loyal, Vincent Vargas, and Joseph Raymond Lucero.
Season 5 of Mayans M.C. premieres May 24, 2023, at 10 p.m. EST on FX and streams on Hulu.
Watch the full trailer for Mayans M.C. season 5 below.